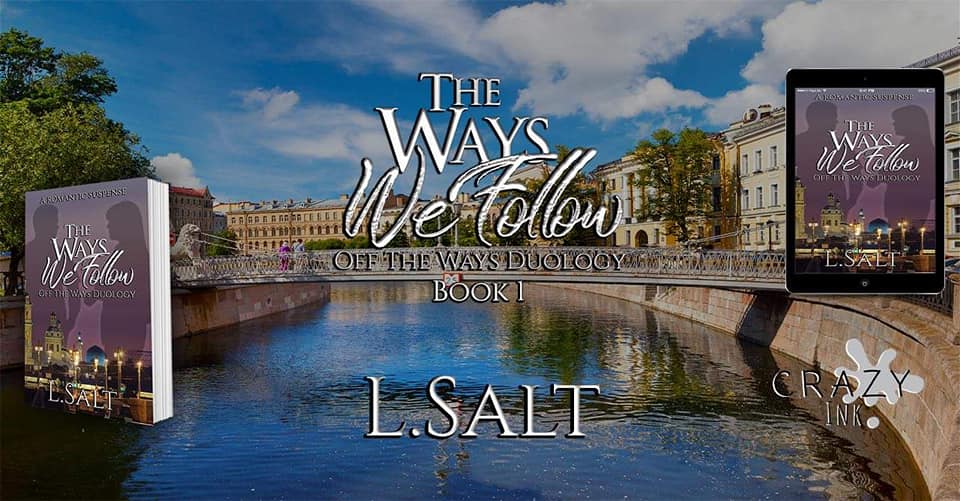 The Ways We Follow
Book One
Off The Ways Duology
by L. Salt

Amazon: http://mybook.to/TheWaysFollowCI
UBL: https://books2read.com/u/bxYlEl

St. Petersburg, Russia, 20XX.
Laura Danco, a young talented designer, returns to her favourite city after studying and working in the UK. She's excited to meet her best friends, but soon her happiness turns bitter.
Friends tell Laura about a new controlling institution, the Department of Censorship. All media sources are under control, the opposition is destroyed completely, minorities are under threat. Everyone who resists is obliterated.
Laura tries to push her life back on track—friends, relationships, travels, parties… Everything changes when a reputable design company employs her as an assistant to a dangerously attractive, scandalous architect, Daniel Polanskiy, whose ambitious and outstanding projects don't comply with the government views and its dictated taste.
The situation becomes even more complicated, when Laura meets her uni-mate from the UK, Mark Evans. Completely lost between two absolutely different characters—friendly, amiable Mark and sophisticated, bad-tempered, but ingenious Daniel—she struggles to whom to give her heart.
             The future looks bleak for Laura, as the company gets into trouble, when the Tax Office conducts a detailed financial audit, the Department gives Daniel the final warning, and one of Laura's friends is killed. Going through so many challenges, will friends find their way to follow?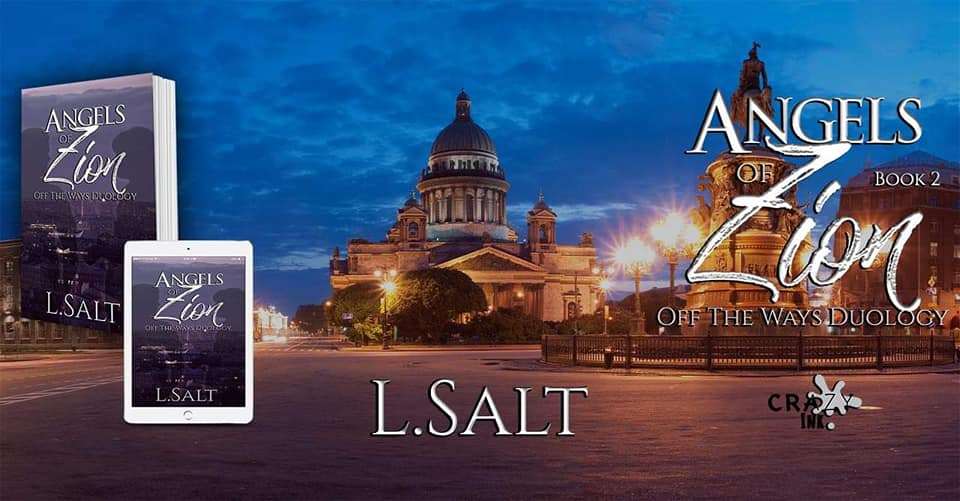 Angels of Zion
Book Two
Off The Ways Duology
By L. Salt
UBL: https://books2read.com/u/mqG5oO
Amazon : http://mybook.to/AngelsZionCI

            Three years have passed since Laura Danco and her friends left St. Petersburg. Isaac and Dr. Levit continue to work together on their top secret project Angels of Zion. The main purpose being to create an army of ultimate soldiers—the kainomorphs—the clones whose physical abilities and strength exceeds humans. 

            When the project goes out of control, one of the kainomorphs goes rogue, Dr. Levit is attacked and subsequently dies, Isaac and Miri have no choice, but to follow the clues that the scientist left them to find the rogue clone and to stop a catastrophe. The investigation brings them back to St. Petersburg, where they meet Laura and Chris. 

            Daniel Polanskiy disappears without a trace. The friends suspect his life can be of an interest to many parties. With their own lives at stake, they should decide whether great victories require great sacrifices.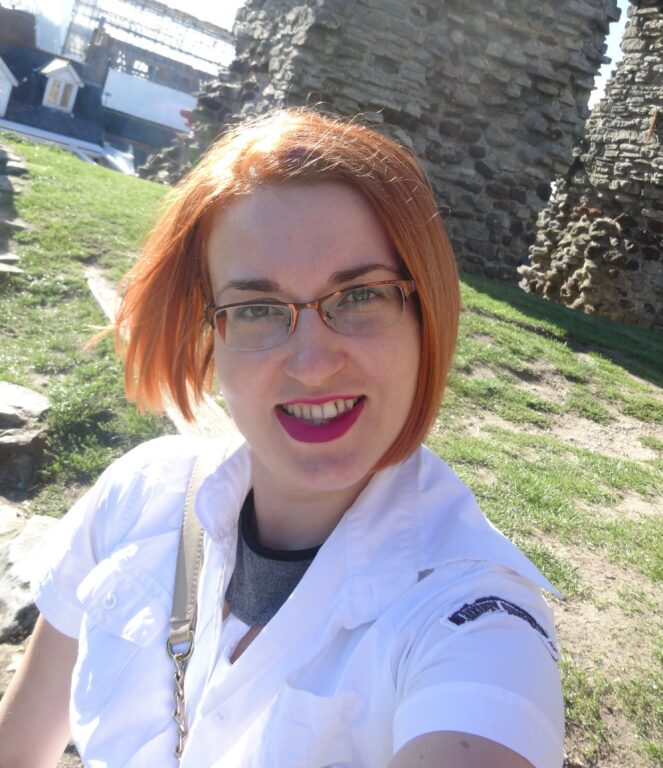 L. Salt is a multi-genre author from the United Kingdom. She studied History of World Culture and earned her Master's Degree in Art Expertise at the St. Petersburg University of Culture and Arts. Born in Belarus, she lived for many years in Ukraine and Russia and, eventually, settled in the North of England, where she currently lives with her husband. Salt's interest in writing dates back to her teenage years. Apart from creative writing, she has a passion for traveling, arts, history, and foreign languages.

Her debut novella, His Personal Reich was released in April 2018 by Crazy Ink Publishing. It will also be featured in the boxed set Chills and Thrills in May 2019. Her second novella, a thriller/mystery story Legacy of the Iron Eagle, released in February 2019. She is the author of the Off the Ways Series including The Ways We Follow (Book One) and Angels of Zion (Book Two). Her short stories have appeared in numerous anthologies, including the Crazy Ink Publishing anthologies Royal Scoundrels and Beyond Wonderland, as well as magazines, both online, and in print. Another of her suspenseful stories, The Seeds of Stars, will release in December 2019.

Follow L. Salt:
Facebook Page: www.facebook.com/saltandnovels
Facebook Group: www.facebook.com/groups/608692496170838/
Twitter: https://twitter.com/LSalt1
Blog: www.saltandnovels.wordpress.com
Amazon: www.amazon.com/author/saltandnovels
E-mail: saltandnovels@gmail.com
Goodreads: www.goodreads.com/author/show/17915818.L_Salt
Pinterest: www.pinterest.co.uk/saltandnovels
LinkedIn: https://www.linkedin.com/in/l-salt-36bbaa177/
AllAuthor: https://allauthor.com/author/lsalt/