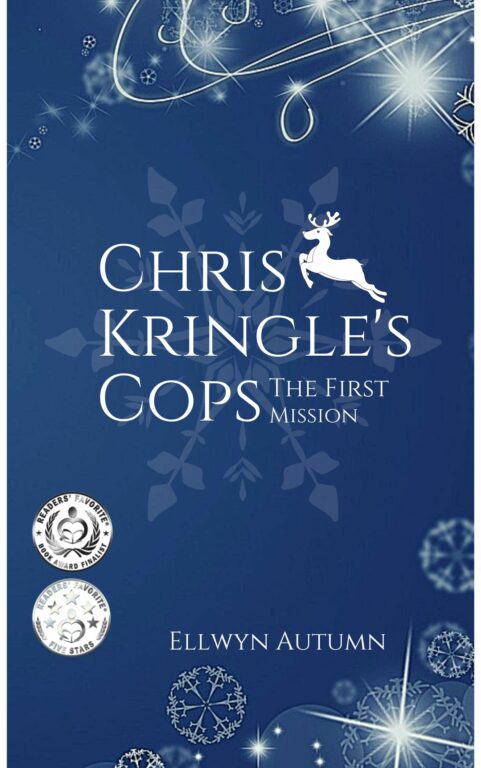 Available on Amazon and Amazon Kindle
Synopsis:
When eleven-year old Patty Pringle answers a help wanted ad, she has no idea that she will soon be embarking on an adventure that will change her life forever! Patty and her younger brother Sean go to the mall to meet Santa, which is when Sean steals some of the letters that children have sent Santa.
Determined to return the letters to Santa, Patty teams up with an elf named Agent 12-25, who takes her to the North Pole. At the North Pole, they discover that it is too late for Santa to deliver the toys that the children asked Santa to bring them. Hoping to save Christmas for these children, Patty and Agent 12-25 set off on a mission to deliver all the toys by midnight on Christmas Eve.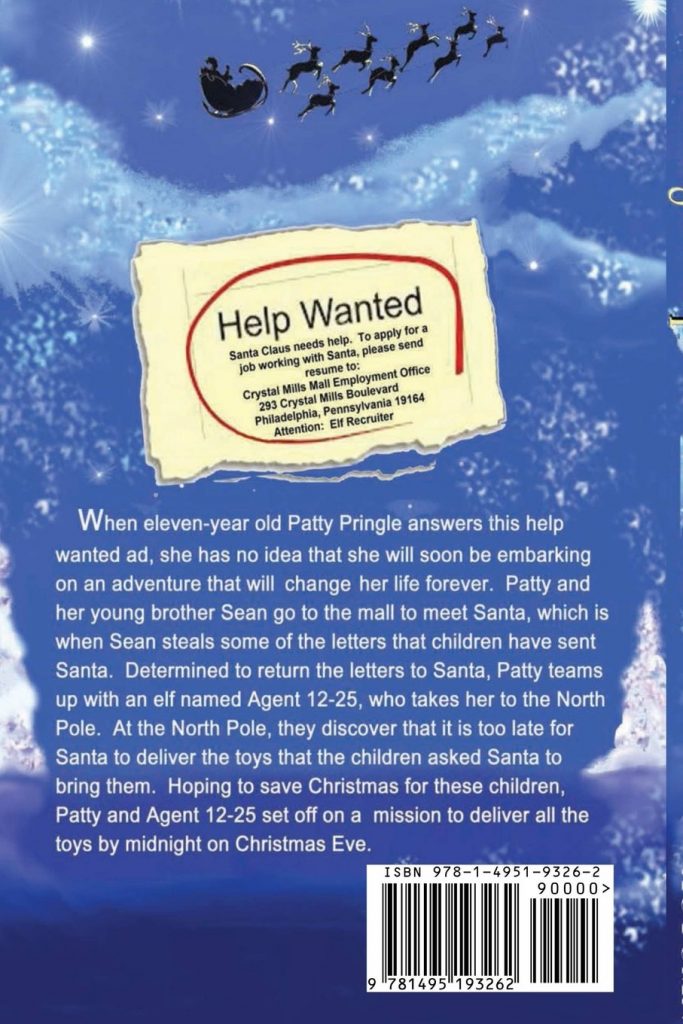 On A Personal Note:
Chris Kringle's Cops The First Mission has become a journey that is not over. It is the first installment in the CKC series. The story was inspired by my son when he was little. I used to tell him and his friends that I was an agent for Santa's Secret Service.
The main character, Patty Pringle, is modeled after my daughter. She is the pretty girl on the front cover. From the very first draft until its final publication date, CKC The First Mission took 14 years to write and publish. I am so very happy to share this story with you. Enjoy!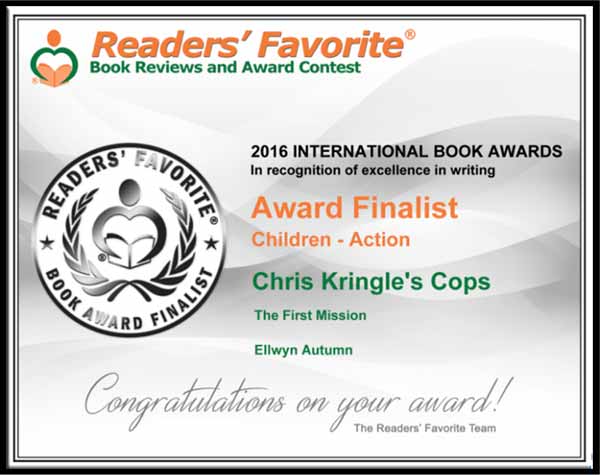 Book Reviews:
Emily-Jane Hills, Jack Magnus, Carla Trueheart, Paul Johnson, Jenella Fila Reader's Favorite
Reader Reviews
Beautifully written! Ellwyn has an awesome gift for storytelling. Your tweens will love it! -Melodye Whitaker
Imaginative youngsters will enjoy this one.
Eleven year old Patty Pringle still believes in Santa Claus–so much so that she takes her little brother to the mall to ask Santa for a job. Patty, who has recently lost her mother, finds it easy to believe in Santa, but much harder to believe in herself.
This is a fast-paced and funny tale most suitable for pre-teens. Adult will enjoy figuring out all the Christmas references in the characters' names and other details. I particularly like the Three Wisemen. -AED
This is a great Christmas book. Awesome fantasy read for middle school age kids. Highly recommend it for a stocking stuffer for kids!! -Amazon Customer
This is a great book for the holiday seasons. It's so well written and perfect for anyone looking for a fun,family friendly holiday book. -Kate Puppy