Synopsis:
Fish only make round bubbles, right?
Fancy isn't like the other fish in his school. He not only loves swimming and blowing round bubbles but he also adds flair to his bubbles.
The other fish won't let Fancy stay unless he agrees to create only round bubbles, despite admiring his skill. Though it makes him sad, Fancy decides to leave home and look for a place where he can express himself freely.
While on his journey, Fancy befriends two creatures who, like him, struggle to fit in: an oyster named Ruby and a squid named Glimmer.
The three friends journey across the sea and discover a place that they might call home.
A Fish Named Fancy Puzzle
https://www.jigsawplanet.com/?rc=play&pid=122d308cf977
A Fish Named Fancy Lessons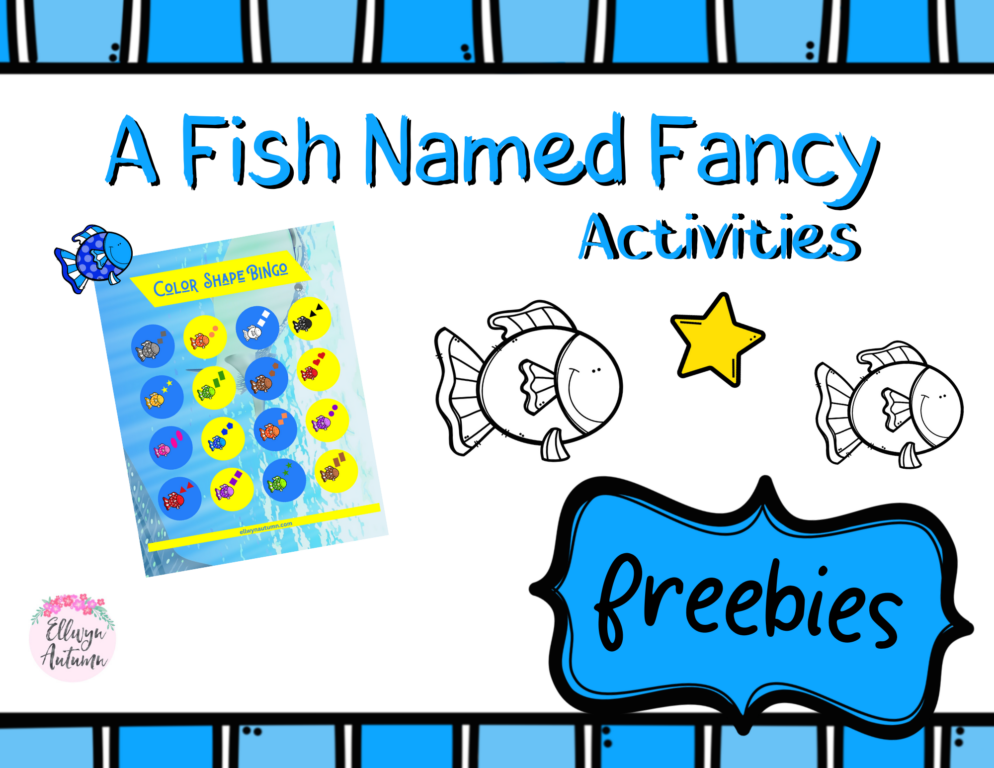 Click here for the FREE lessons
Book Reviews:
Reader Reviews:
Amelia Griggs
Beautifully Illustrated and Colorful Story With Special Message
What a beautiful and inspiring story! And I really love the illustrations, they are wonderful.

This beautifully illustrated story helps kids identify shapes, colors, and differences, not only in fish and sea creatures but also in themselves.

It reminds me of a combination of Finding Nemo and Rainbow Fish, but better. The aspects about the colors and being different are very relatable for kids, and help to teach them that it's ok to be different and let your creativity and differences shine through. Well done!