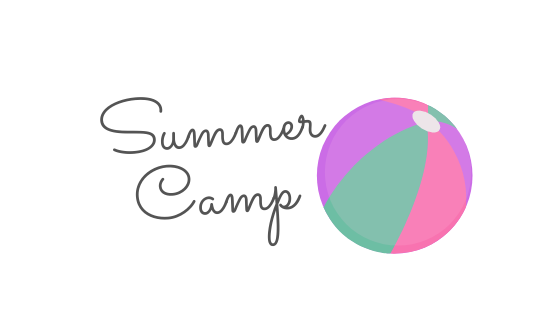 Welcome To Summer Camp!
Are you ready for some learning fun? I know I am.
To join me for Summer Camp, click the video links. There's a FREE worksheet for each session. Some are designed to do along with me, others are made for you to complete on your won. If you'd like to complete the activities, follow the links and print them out.
For optimum learning, the videos should be watched in order. Similar to lessons in school, they're designed to build on top of each other. They're aimed at children ages 4-7 years old.
Each video is short (under ten minutes) and targets a specific learning goal. I hope they help bridge the learning gap for students who've been effected by the Covid-19 school shutdown. Happy Learning!
Week 1
Related Links
Summer Journal: https://www.teacherspayteachers.com/Product/Summer-Journal-5633649
Summer Books: https://lemondropliterary.blogspot.com/2019/06/7-free-library-books-about-summer.html
Summer Reading: https://lemondropliterary.blogspot.com/2018/08/summer-reading-crunch.html
Related Links
Summer Word Web: https://www.teacherspayteachers.com/Product/Summer-Word-Web-5633678
Related Links
Letter Ss Worksheets: https://www.teacherspayteachers.com/Product/Letter-Ss-Worksheets-5645922
Related Links
Summer Poem: https://www.teacherspayteachers.com/Product/Summer-Poem-5633746
Week 2
Related Links:
https://www.teacherspayteachers.com/Product/Sink-or-Float-5647424
Related Links:
https://www.teacherspayteachers.com/Product/Letter-Pp-Worksheets-5669250
Week 3
Related Links:
https://www.teacherspayteachers.com/Product/Letter-Ff-Worksheets-5686741
Week 4
Related Links:
https://www.teacherspayteachers.com/Product/Fractions-Whole-Half-Fourth-5707688
Related Links:
https://www.teacherspayteachers.com/Product/Letter-Ww-Worksheets-5706626
Related Links:
https://www.teacherspayteachers.com/Product/Life-Cycle-Of-A-Watermelon-5707426
Week 5
Related Links:
https://www.teacherspayteachers.com/Product/Letter-Ll-Worksheet-5735610
Related Links:
https://www.teacherspayteachers.com/Product/Alphabet-Chart-5735424
Related Links:
https://www.teacherspayteachers.com/Product/Alphabet-Summer-Scrapbook-5743362
https://www.teacherspayteachers.com/Product/Make-Your-Own-Alphabet-Summer-Scrapbook-5743621
Week 6
Related Links:
https://www.teacherspayteachers.com/Product/Letter-Bb-Worksheets-5842478
Week 7
Related Links:
https://www.teacherspayteachers.com/Product/Letter-Oo-Worksheets-5916130