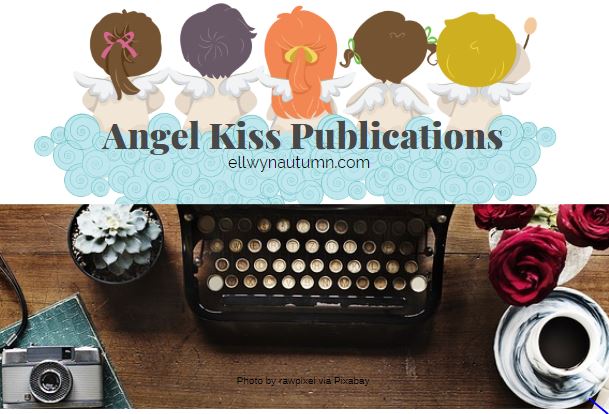 L. Salt is a lifelong learner; an ardent a seeker of historical knowledge that she implements in her writing. She is a multi-genre and multi-award winning author, who enjoys traveling and visiting museums.
Born in Belarus, L. lives in the North of England with her husband.
Now that I've introduced you to L., let's get to know her a little better.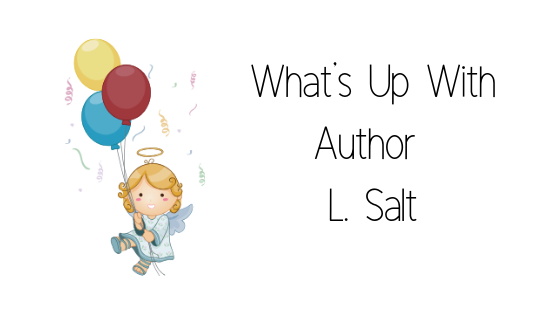 Hello, L,. welcome to Angel Kiss Publications. Thank you for agreeing to do this interview.
Thank you for having me.
What inspired you to be a writer?
I think my love of reading and my imagination.
Is writing your full-time profession?
Not at the moment, but I would love it to be. Moreover, I believe writing is not a job, it's a lifestyle.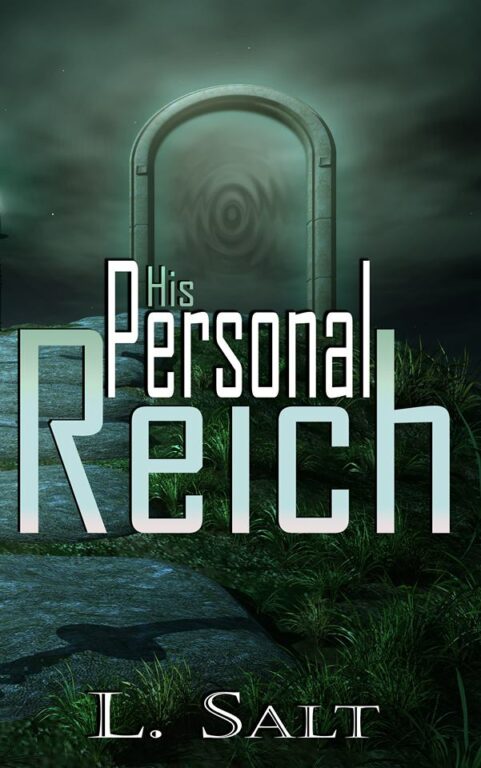 How long have you been writing?
My journey as a fiction writer started in junior school. I wrote a sci-fi series about time travel and other dimensions.
However, my first work in English was published just a few years ago, in 2016, when my short story was shortlisted for an international writing contest in Greece.
Have you won any awards?
As I've already mentioned, one of my short stories was shortlisted for the Eyelands Short Story Contest in 2016.
My debut thriller/action novella His Personal Reich has won three indie awards in the Best Sci-Fi and the Best Adventure categories.
How many books have you written?
So far, I've written three novellas, two full-length novels and a few short stories in different genres.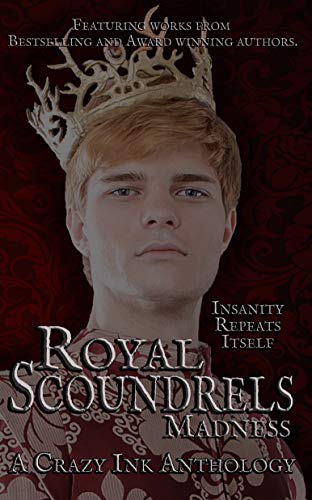 Which genres do you write?
I'm a multi-genre author, but I focus primarily on thrillers, dramas, historical fiction, mysteries, and sci-fi.
What do you find most challenging writing for these genres?
I think the biggest challenge for me is to attract more readers and to get my works out there. In my opinion, this is the most difficult part of being a published author regardless of any genre.
What are you working on now?
At the moment, I'm working on edits for my third thriller/sci-fi novella The Seeds of Stars which my publisher, Crazy Ink Publishing, will release in December. This story, set in the Scottish Highlands, Berlin, Montenegro, and on the Isle of Skye, features many references from World War II and the Cold War times.
Where do you find inspiration for your characters?
Pretty much everywhere—from my friends and acquaintances to historical figures.
What has been your most rewarding experience since publishing your work?
First of all, positive reviews from my readers and editors. Receiving the indie awards has been unexpected, but a very pleasant experience as well.
What advice would you give to authors just starting out?
I know it's easy to say just "don't give up", but my advice is a bit different. Never give up just because somebody provided you with negative feedback.
Leave it, if you feel you don't want to do it anymore, if you don't have any efforts/ideas to continue your writing, if writing doesn't bring you joy and satisfaction.
If you want to become successful, grow a very thick skin. Lots of people will criticize your works (maybe even you personally), but this is just one component of success.
Learn constantly. Learn from professionals, from fellow writers, from lovers and haters, from your own and somebody else's mistakes. Never stop learning something new.
Is there anything else you'd like your readers to know about you?
My pen name is L. Salt and I'm a multi-genre author from the United Kingdom. I write exclusively for Crazy Ink Publishing.
I studied History of World Culture and earned my Master's Degree in Art Expertise at the St. Petersburg University of Culture and Arts.
Born in Belarus, I lived in Ukraine and Russia for many years and, eventually, settled in the North of England, where I currently live with my husband.
My interest in writing dates back to my teenage years. Apart from creative writing, I have a passion for traveling, arts, history, and foreign languages.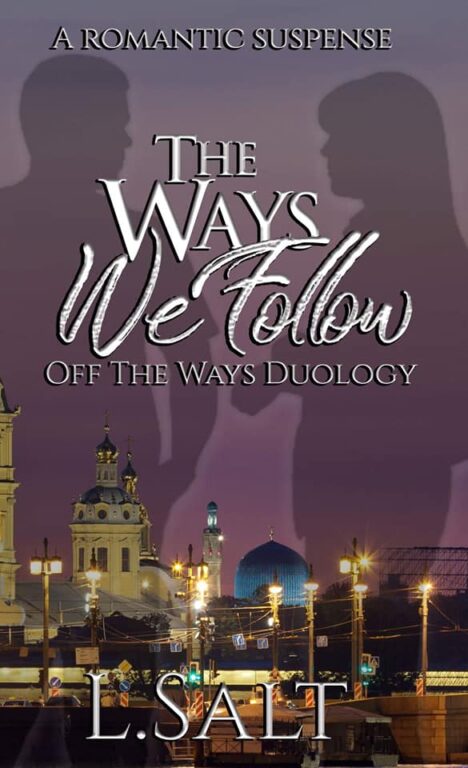 What message are you sharing in your books?
There are different messages in different books, I suppose. There a few universal themes though which appear in almost all of them—freedom of choice, resistance to evil, love, hatred, friendship, dignity, self-sacrifice.
What are your favorite books/authors?
It's such a difficult question, because there're so many of them, starting from classics to modern days thrillers and sci-fi authors and their books. I put just a few who influenced my taste and my writing the most.
Albert Camus, Hermann Hesse, Jack London, Jules Verne, Carlos Casteneda, Dan Brown, Philippa Gregory, Mikhail Bulgakov, Henryk Senkevich, Alexandre Dumas, Alexander Belayev, John Le Carre.
What are your favorite movies, TV shows?
Another difficult question I wouldn't say it's just one movie or show.
I love almost all works of David Lynch and Ridley Scott. I also enjoy old Russian films from the Soviet Union times (especially comedies).
As for TV shows, my recent top favourite is a mini-series Chernobyl. This is the best series American and British TV have ever filmed about USSR. Amazingly filmed, well-researched, exceptionally played!!
I also enjoyed David Lynch's Twin Peaks (both series), The Night Manager, The Knightfall, and hilarious Allo, Allo from the late '80s.
I like to watch documentaries on the Discovery or History channels. They help me a lot with my research and ideas for my works.
When you're not writing where can we find you?
Traveling around the UK and abroad, hiking in the Peak District National Park which is on my doorstep, reading, researching for my works, visiting museums, galleries, exhibitions, historical sites, hanging out with my friends and family.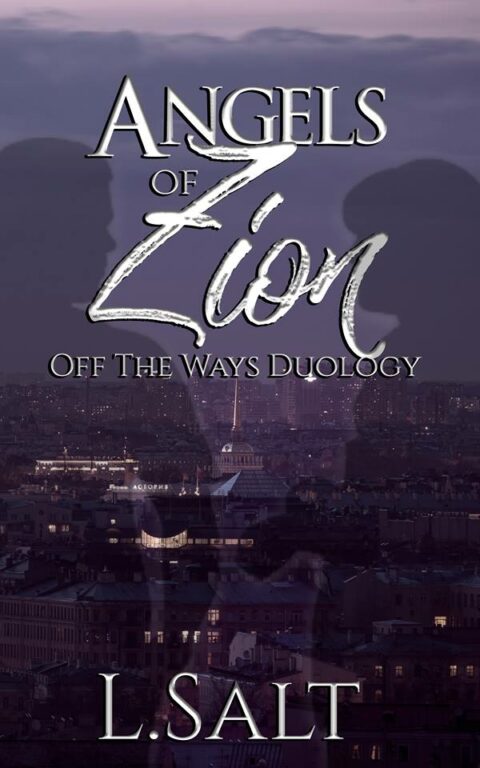 A movie producer wants to turn your book into a movie and you get to make a cameo. What would you do in the movie?
I'd rather prefer to work closely with a film director as a consultant or assist with a script.
Do you have a website/Facebook page, etc?
You can visit my blog and Amazon page. You can also follow me on all major social media platforms.
Blog: www.saltandnovels.wordpress.com
Facebook: www.facebook.com/saltandnovels
Twitter: www.twitter.com/LSalt1
GoodReads: https://www.goodreads.com/author/show/17915818.L_Salt
Amazon author's page:www.amazon.com/author/saltandnovels
Facebook group: https://www.facebook.com/groups/608692496170838/
Pinterest: www.pinterest.co.uk/saltandnovels
LinkedIn: https://www.linkedin.com/in/l-salt-36bbaa177/
Where can we find your books?
All my books are available on Amazon (www.amazon.com/author/saltandnovels), and all major platforms, such as Kobo, Nook, Apple, Google Play (https://play.google.com/store/books/author?id=L.+Salt)
Books' links:
His Personal Reich
Amazon: http://mybook.to/HPReich
UBL: https://www.books2read.com/u/3GY0jp
Legacy of the Iron Eagle
Amazon: http://mybook.to/LegacyIronEagle
UBL: https://books2read.com/u/meAP0z
The Ways We Follow
Book One
Off The Ways Duology
Amazon: http://mybook.to/TheWaysFollowCI
UBL: https://books2read.com/u/bxYlEl


Angels of Zion
Book Two
Off The Ways Duology
UBL: https://books2read.com/u/mqG5oO
Amazon ebook: http://mybook.to/AngelsZionCI
Amazon paperback: https://www.amazon.com/dp/1095923676
Royal Scoundrels Anthology (Book 2: Madness)
Link: http://mybook.to/RoyalScoundrelsB2
Thank you, L., for spending time with us to share your story. We wish you continued success and lots of luck!