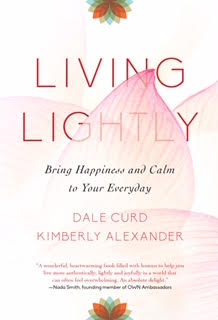 Title – Living Lightly
Author – Dale Curd and Kimberly Alexander
Genre – Personal Growth / Happiness / SELF-HELP / Motivational & Inspirational / BODY, MIND & SPIRIT / Mindfulness & Meditation
Publisher – Harper Collins

Book Blurb – Living Lightly is a daily devotional that offers a year's worth of opportunities to commune, in the deepest and most beautiful sense of that word, with your self and your life.
Partners and therapists, Dale and Kim Curd step through the universal doorways of life and offer us a nudge to slow down and experiences to help return us to our selves. Their personal reflections invoke gentle introspection, and come from their own healing journeys and from being active therapists.
Living Lightly invites you to explore how your mind works, understand and express your feelings and be reminded that you are much, much stronger than you realize. Living Lightly is a great way to start or end the day.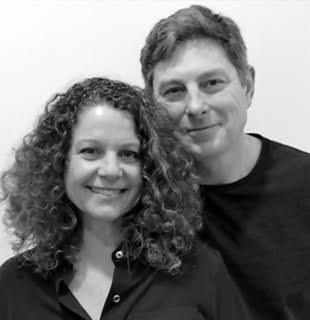 Author Biography – About Dale and Kim
Dale is a mental health professional, the host of CBC TV's Hello Goodbye and a co-host of Life Story Project on the Oprah Winfrey Network. The creator of an acclaimed Empathetic Listening Method, Dale leads specialized workshops for law enforcement, hospitals and corporations across North America.
Kim spent twenty years in the tech startup world, became a therapist, and now merges her worlds of technology and therapy, by offering clients online support and programs.
Dale and Kim founded The Child Therapy List and The Men's List, two global, online mental wellness professional directories, to help normalize therapy and end mental health stigma.
They created LivingLightlyToday.com as an online community to acknowledge and connect with readers and inspire people to share in their passion for beauty. In 2015 Dale and Kim left city life to live on a historic farm in Muskoka, Canada. 
Buy Links
Print
Indigo: http://ads.harpercollins.ca/athrhcweb?isbn=9781443457941&retailer=indigo
Amazon.ca: http://ads.harpercollins.ca/athrhcweb?isbn=9781443457941&retailer=amazon
Amazon.com: https://www.amazon.com/Living-Lightly-Bring-Happiness-Everyday/dp/1443457949
Buy Local: http://ads.harpercollins.ca/athrhcweb?isbn=9781443457941&retailer=hc 
Digital
Kobo: https://www.kobo.com/ca/en/ebook/living-lightly-1
Amazon.ca: http://ads.harpercollins.ca/athrhcweb?isbn=9781443457958&retailer=amazon
Amazon.com: https://www.amazon.com/Living-Lightly-Bring-Happiness-Everyday-ebook/dp/B07R1XWB71
Google: http://ads.harpercollins.ca/athrhcweb?isbn=9781443457958&retailer=google
Apple: http://ads.harpercollins.ca/athrhcweb?isbn=9781443457958&retailer=apple

Social Media Links
Facebook: facebook.com/livinglightlytoday
IG: instagram.com/livinglightlytoday