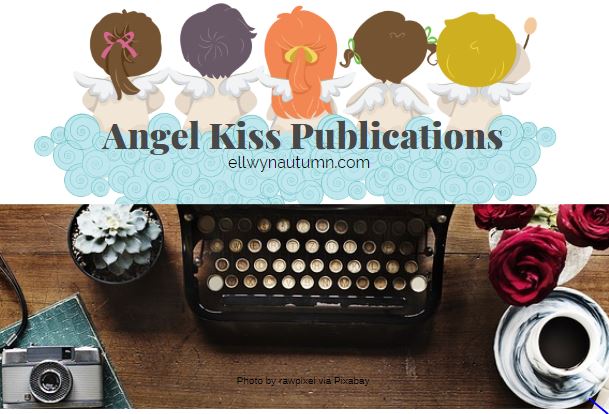 Lynn Lamb and I took some time this week to discuss her many creative endeavors. She has a degree in film and is the author of ten books that have earned their rightful place on readers' bookshelves.
Not only is she a chart-topping author, she is also an independent filmmaker, a graphic designer, and a scriptwriter. Her hometown of Monterey, California, has been a great source of inspiration for the characters in her books.
One of her greatest aspirations is to produce the great American documentary.  
Now that I've introduced you to Lynn let's get to know her a little better.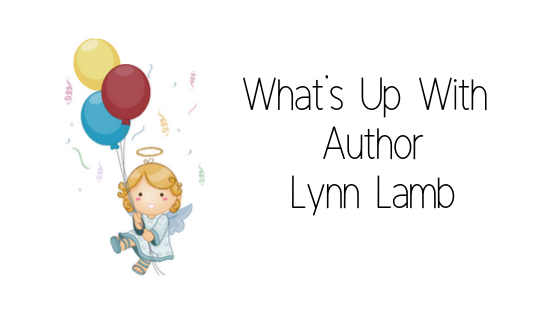 What inspired you to be a writer?
I've always been a writer. Even before I could read and write. I have a degree in Film, so telling stories is ingrained in me.
Is writing your full-time profession?
That's the goal, but I also do graphic design. My business is Book Banners Etc. and you can visit my website here: www.bookbannersetc.com
Have you won any awards?
I'm not really big on entering contests, but I have won awards in the past. Mechaniclism received three 5-Star Book Reviews, and Claudette Melanson's Book The 12 Terrors of Christmas, featuring my story Bring Me Flesh and Bring Me Wine, has one three awards: Read Free.ly's 50 Best Indie Books of 2017 (#10), finalist in the Indie Book Awards, and finalist in the Top Shelf Awards.
How long have you been writing?
I have been writing novels since 2014, but as far as creating stories, I've been a writer all my life.
Which genres do you write?
I'm a genre hopper. I write horror, metaphysical fiction, dystopian, science fiction, dark fantasy, paranormal, and apocalypse.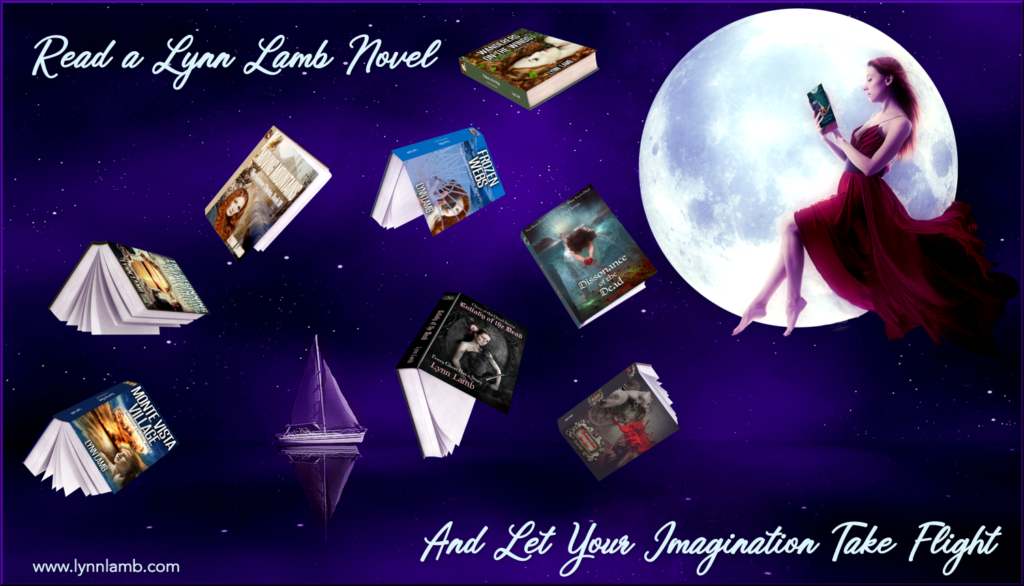 How many books have you written?
Lullaby of the Dead, Volume One of the Opus of the Dead Series
Dissonance of the Dead, Volume Two of the Opus of the Dead Series
Monte Vista Village, The Survivor Diaries- Book I (Perma-free)
The Beginning at the End of the World, The Survivor Diaries- Book II
Moving Mountains, Survivor Diaries, Book III
Frozen Webs, The Survivor Diaries- Book IV
Wanderers on the Winds, The Survivor Diaries- Book V
The Oxymoron of Still Life (short stories)
Mechaniclism: Apocalyptic~Horror (novella)
Featured in The 12 Terrors of Christmas, by Claudette Melanson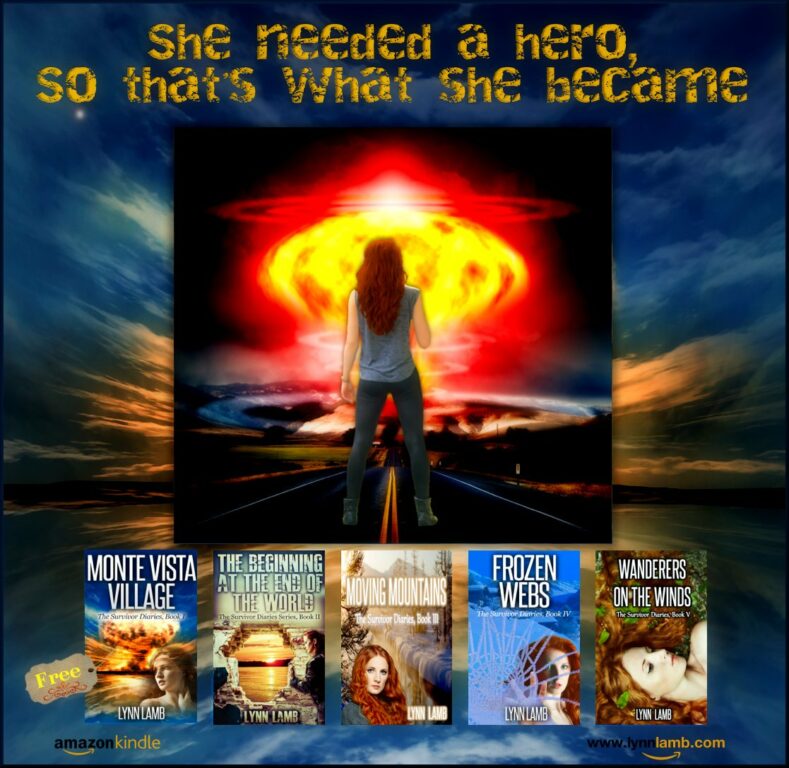 Your work seems to focus on a post-apocolyptic future and to draw inspiration from the darkest elements of humanity. Can you tell us a little about why you write in this style?
My Survivor Diaries Series is post-apocalyptic fiction. I have had a life-long fear and fascination with a nuclear apocalypse.
While I was growing up, there was no such thing as watching television around the dinner table. We spoke of world news and events, and I was introduced to the subjects of nuclear holocaust and the Cold War at a young age.
Looking back, perhaps I was a bit too young. I remember staying up at nights worrying about something happening to my family. After reading Sadako and the Thousand Paper Cranes, by Eleanor Coerr, my fears only worsened.
Writing about nuclear war and survival is a way to help tame those worries and allowed me to play out a scenario where my family and I not only survive but become experts in forging the land independent of society as we know it today.
The main character, Laura Patton, becomes a leader of a group determined to make a new life for themselves, and in that way I am able to feel some control over the prospects of nuclear annihilation.
What are the challenges of writing in this genre?
Sometimes it feels too real.
What message are you sharing in your books?
At the end of the book, I tell my readers the same thing each time: As always, my final note: remember that our earth is our only home, so please live every day dedicated to protecting it and all of our neighbors, both near and far, who dwell here.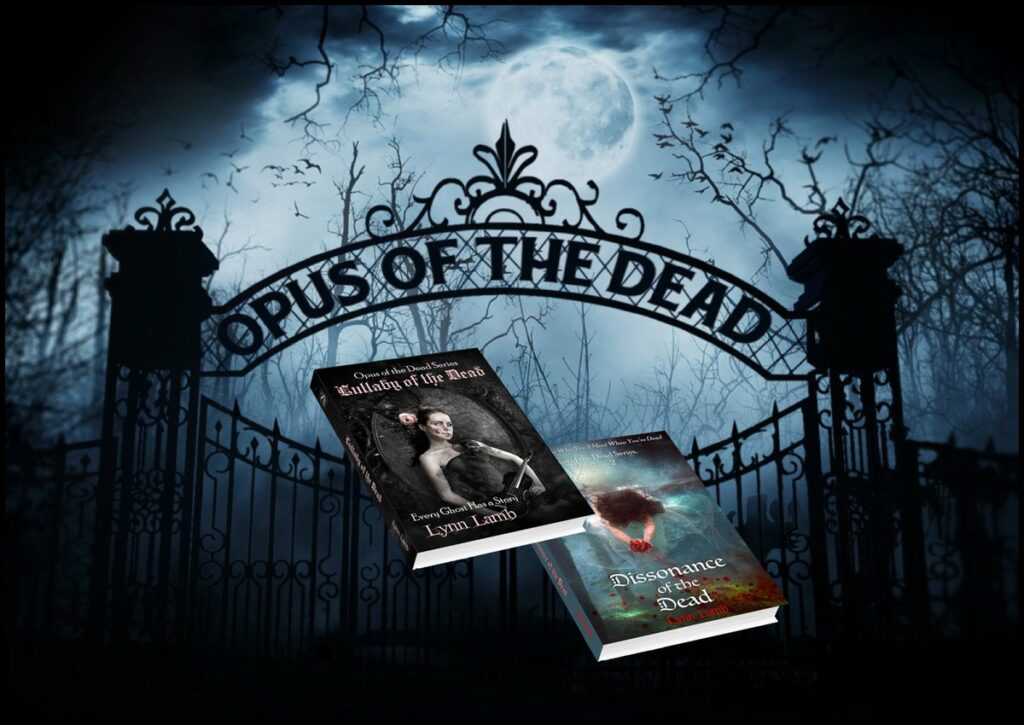 What are you working on now?
I just finished writing Dissonance of the Dead, Volume Two of the Opus of the Dead Series. So, next up is editing.
Do you have a new release coming out?
Please see above
What advice would you give to new writers?
Write, write, write, and don't be pressured to release before you are ready.
Is there anything else you'd like your readers to know? (appearances, signings, giveaways)
Not too much at the moment.
Where can we learn more about you?
Author's Website: www.lynnlamb.com
Amazon Author Page: www.amazon.com/author/lynnlamb
Facebook Page: www.facebook.com/thesurvivordiariestalkpage
BookBub: www.bookbub.com/authors/lynn-lamb
Twitter: @DiariesSurvivor or https://twitter.com/DiariesSurvivor
Pinterest: www.pinterest.com/SurvivorDiaries
Instagram: www.instagram.com/lynn_lamb_author
YouTube Subcriptions: www.youtube.com/channel/UC-GUuu0lz1zrk8yGQ5QpbXA
Google+: www.plus.google.com/u/0/+LynnLambAuthor
Blog: www.lynnlamb.com/blog
Where can we buy your books?
www.amazon.com/author/lynnlamb
Thank you, Lynn, for spending time with us and sharing your story. We wish you continued success and lots of luck!