Available Now on Amazon! Dissonance of the Dead
Synopsis
Nature cycles through her paces: earth, air, water, and fire. I suspect there is a connection between these elements and the hereafter.

Propelled forward by a promise, my fellow spirits and I wander the world of the living searching for our purpose.

Will delving into the metaphysical side of death, the science of the afterlife, provide the answers? Maybe if I can understand why I continue to exist, I will be able to rest in peace. That is the goal—the ultimate finale—sans encores.

The soundtrack of my death snakes through my story. On the plane of the dead, I continue to reconcile this existence with the off-kilter dissonance of the ever-present music resounding in my mind.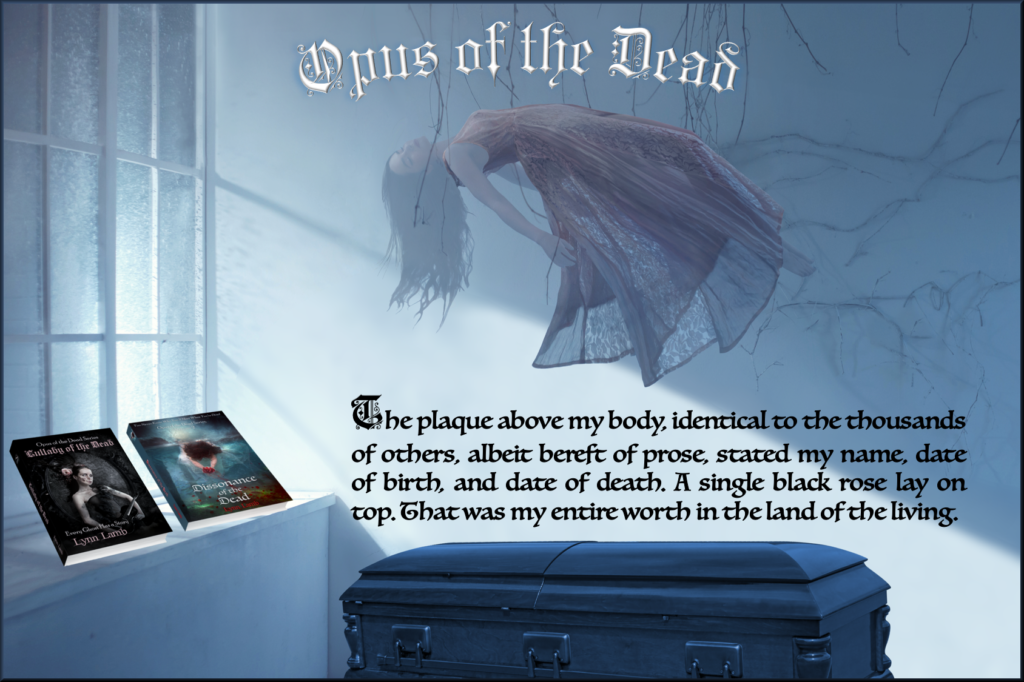 Prologue: Nature's Elemental Truths
Santa Claus, the Easter Bunny, the Tooth Fairy, the boogeyman, our questioning of truth begins the moment we uncover the lies.

Woven within the fabric of life, lies take on an existence of their own. Snap out the cloth; let mythology fall like dead leaves in the autumn forest. What remains is truth, green, musky, slippery. Wrap yourself within truth's folds, for there is nothing warmer on a cold day. Have faith in what is real—the purity of existence.

When you accept the fundamental elements of nature, there is no reason to create comforting, ritualistic lore. Develop a wanderlust and experience for yourself all the magic surrounding your senses when they are exposed to the physical realm. Drink it in; allow it to slip down your throat. Caress it with curious fingers. Embrace the deepest level of tactile sensation. Listen for the dissonant music emanating from all life.

For the unafraid, heaven exists in nature's truths.
I feel the honesty of life because my heart plays the dissonance of the dead.