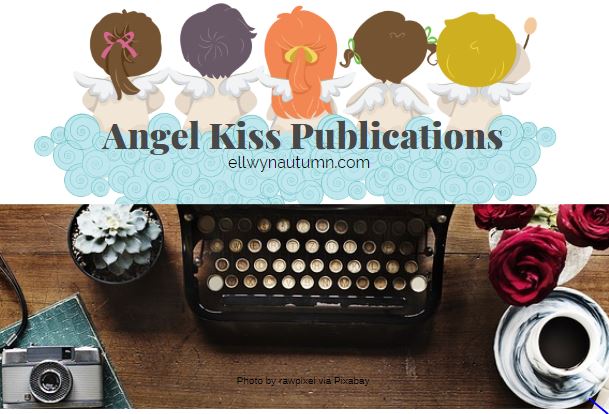 Robin Woods loves vampires and English Literature. She enjoys the latter so much she studied the subject at college, taught it to her high school students, and has penned eleven books with more on the way.
A former high-school educator, her dedication to her students prompted her to write for teens and young adults. Born and raised in California, she still lives there with her husband and two children.
Now that I've introduced you to Robin let's get to know her a little better.
Hello, Robin, and welcome . Thank you for agreeing to do this interview.
Thank you for having me.
Why did you become a teacher?
When I was fourteen years old, I decided I wanted to do two things—teach and write. I've been focused ever since. I taught right out of college and never looked back.
That is, until this year, where I've made a huge change in my life. I've quit my day job. Eek! After two-and-a-half decades of teaching English (literature and writing), I've retired from teaching and am writing as a career (with the support of my fabulous husband).
What grade did you teach?
I taught one year of junior high. Bless all of you who have that gifting because I do not. I spent the rest of my career teaching high school (junior and seniors) and college.
Mostly American and British literature. My editors tease me because I often get my British and American spellings mixed up when I write because of my twenty-three years of Brit. Lit.
How has your teaching experience influenced your writing?
My students are actually the ones who spurred me on. I had my incomplete manuscript for my first novel (The Unintended) on a table. One of my students picked it up and asked if she could read it. I nervously said yes.
She sat there and read for forty-five minutes without getting up once. When she had to leave, she asked if she could come back the next day and continue. Long story short, one student turned into a group of students, and they wanted new pages each day.
They pushed me until I finished. That group stuck with me through all six books in the series and pushed me to write faster and to be better. I am forever grateful.
Additionally, my creative writing workbooks are a culmination of my three loves: teaching, writing, and photography. I enjoyed writing bell activities and story starters for journal work. I channeled that love into my non-fiction.

What inspired you to become a writer?
I fell in love with Hobbits and dragons and vampires at a young age and wanted to create my own stories.
Which genres do you write?
I'm published in both young adult (urban fantasy) and non-fiction (creative writing workbooks).

What do you find most challenging writing for your genres?
Honestly, I think finishing is the hardest thing. I believe most writers struggle with this. It's easy to get started, but it isn't always fun to write the transitional scenes.
What are you working on now?
I have several other projects in the works. I'm toggling between two more Prompt Me Workbooks, co-writing a Rom-Com (with author Tamar Hela), a film script, and a Beauty & the Beast mash up (with Vikings). I don't have enough hours in the day.
How many books have you written?
Currently, I have eleven books out. Prompt Me Romance will be out in early February just in time for Valentine's Day.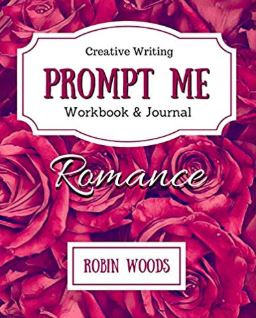 What has been your most rewarding experience since publishing your work?
I love that my creative writing books have helped some teens grow closer to their parents. I've received multiple thank you messages from readers who write with their kids.
What advice would you give to authors just starting out?
Write often. Read often. Don't worry about editing until you finish. Hire a professional editor. If you don't write for a while, don't beat yourself up—just get back to writing.
What message are you sharing in your books?
I try not to have an agenda, I personally hate being preached at when I read fiction. But I do have strong themes. The theme that runs throughout The Watcher Series is redemption.
Some of my characters have to struggle to find not only goodness in the world, but in themselves. I also do my best not to glorify horrible behavior, but show them as destructive and have a positive alternative. Though obsessive behavior can seem romantic, it is ultimately damaging.
When you're not writing where can we find you?
Traveling has always been a passion. My parents dragged my brother and I all over the country in a camper since we could crawl, so I think it's hard wired. As a teacher, I would live like a pauper all year and save my money so I could travel all summer.
What are your favorite books?
I always feel that this is a cruel question. Ha. Here are a few I recommend to people: My Lady Jane (Princess Bride style snark and adventure), Shatter Me Series by Mafi (swoon worthy dystopian), Clockwork Angel by Clare (book boyfriend heaven set in Victorian England), Whine with Cheese by Wayne (smoking, hot rom-com), and The Scorpio Races by Stiefvater (one of the most unique books I've ever read).
What are your favorite TV shows/movies?
TV: Firefly, Friends, The Office, The Walking Dead, Suits, and Stranger Things.
Film: Austenland, Emma, Braveheart, Empire Strikes Back, and Zoolander.
Is there anything else you'd like your readers to know about you?
Sorry, here is my shameless plug. If you love writing or need a gift for someone who loves it, check out the Prompt Me Series. They are all under $10. Happy writing!
Where to find more about Robin Woods
Thank you, Robin, for spending time with us and sharing your story. We wish you continued success and lots of luck!