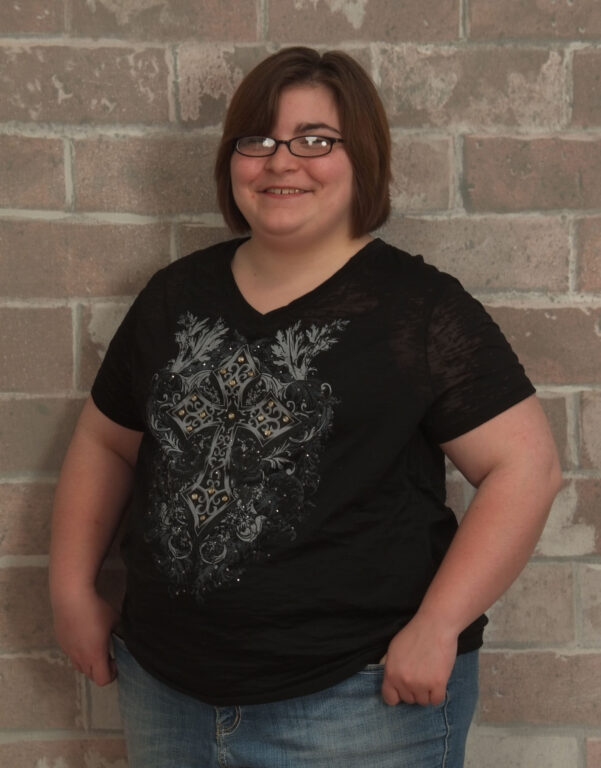 By way of introduction, here is Katie's Bio:
K.M. Jenkins is a published international bestselling author that writes epic battles, forbidden romance, and tales of fantasy and adventure.
She has a big love for the fantasy genre and loves dragons above all creatures.
When she is not writing, you will find her chasing her twin boys around the house. Between the three she has epic battles throughout the day and nothing ever gets boring.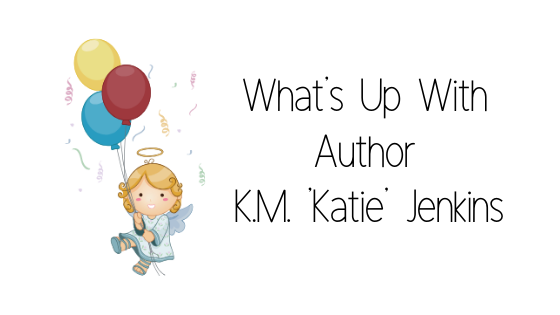 Hello, Katie, welcome to Angel Kiss Publications. Thank you for agreeing to do this interview.
Thank you for having me.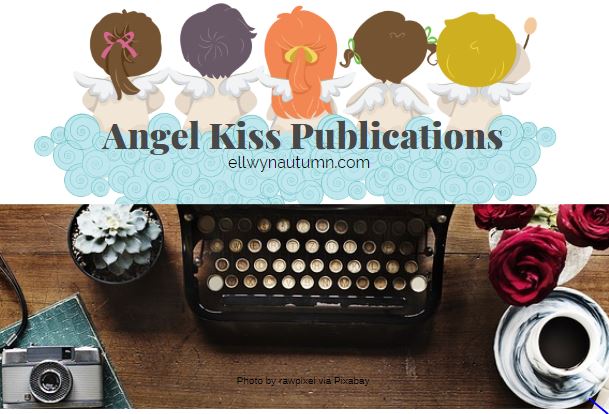 When did the writing bug ensnare you?
Ever since I was a kid in elementary school, I loved writing stories for assignments. I remember one time having a Halloween story to write in third grade.
They had us make a book cover and add two sheets of paper to it. I ended up adding like ten and had the longest story out of the class. If I remember correctly, it was a vampire story.
Is writing your full-time profession?
Right now, I'm a full-time mom and author. When the kids are at school, I work on my books and then spend the rest of the day with the kids when they get home.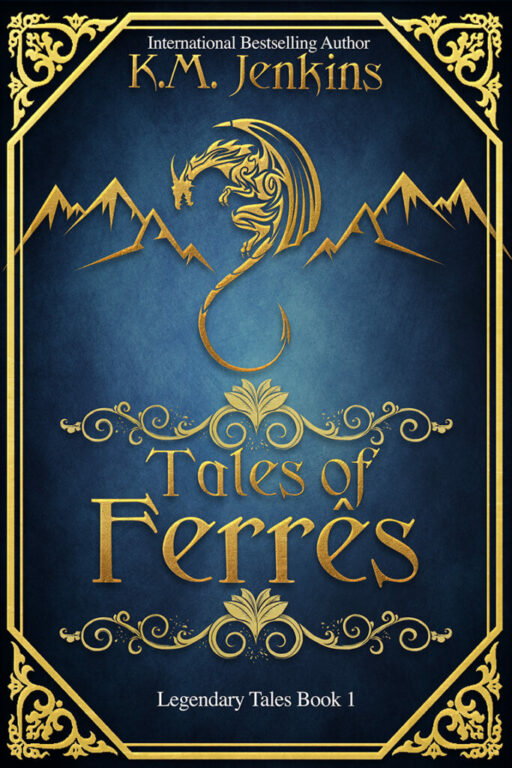 How long have you been writing?
I've been writing since I was 18. In 2018, I finally started to publish my short stories. Later, I compiled them into a collection titled Tales of Ferrês. It took me over a year to release all the short stories.
Now in October of this year I will release my first novel from my Half-Blood Academy Series.
How many published books have you written?
At this time, I have released a collection of short stories titled Tales of Ferrês and plan to release my second book in October 2021 titled, The Seeker's Core.
Which genres do you write?
I'm a young adult speculative fiction author. I currently have short stories in the realm of Fantasy. My upcoming book is Sci-Fi Fantasy.
I also have a work in progress that will come out next year, that is Urban Fantasy. So, I mostly write Fantasy, Paranormal Romance, Sci-Fi, or Horror.
What do you find most challenging about writing for these genres?
The hardest thing about writing in these genres is the world building. It takes so long to construct a world. I find I want to get writing before I'm ready to take that step.
Usually, I will work out a chapter guideline to follow so that way I don't get lost.
What are you working on now?
I have two projects I'm currently working on. The first has been going on for over a year and I soon will get it wrapped up.
Gargoyle Sighted is the book, and I've been releasing each chapter to my subscribers for a while now. I should have this wrapped and ready to release this coming summer of 2022.
The second project is a novella titled The SwordMaster Brothers. These two brothers will take a test before the GrandMaster to see if they are worthy to be called SwordMasters.
They each must fight alone and face their biggest fear. But they must live in order to earn the title.
Where do you find inspiration for your characters?
I find inspiration from people I meet, to movies I watch, to books I read.
It is hard to say when inspiration comes, but it is fun to find out what little thing will jog a scene into creation or who will inspire a character I create.
What has been your most rewarding experience since publishing your work?
I would say the most rewarding experience is receiving emails from my readers.
It puts into perspective how well you do with a book when a reader reaches out and says they love it.
What advice would you give to authors just starting out?
Help your fellow authors out because they will help you in return.
This will not only help you grow in the author industry, but will help you grow your reader base.
Is there anything else you'd like your readers to know about you?
I'm a nerd at heart. I love collecting fairies, dragons, and swords. I also love playing Dice Masters and Magic the Gathering with my fiancé and friends.
I always have a book at the ready to read, sometimes even two or three. I have a long to read list and thanks to Kindle Unlimited; I get everything I need.
Did I mention I usually read around 70-100 books a year?
What message are you sharing in your books?
One of the powerful elements I put in my stories is the family bond between individuals.
Like in The Seeker's Core, I focus on the pull a child has towards her mother and the bond brought together by a stepfather.
What are your favorite books?
I am a big fan of The Harry Potter Series, The Inheritance Series, and the Dragon Lance books. I grew up reading these series and still enjoy them to this day.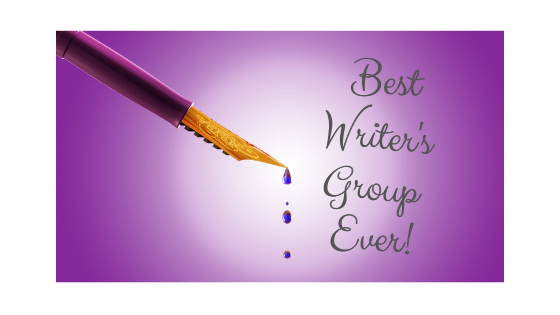 If you could create an author's group with writers from any time period, who would you invite?
I'm not big on classics much. If I could pick several authors, they are Stephanie Ayers, Allison D. Reid, Hope Hart, Lee Savino, Renee Rose, Lili Zander, and Miranda Bridges.

I mainly picked these authors because I know them and would love to meet them in person or I enjoyed their books so much I devour everything they publish.
Who has influenced your writing the most?
I would say, hands down, it is my editor and long-time friend Allison Reker. She also writes under: Allison D. Reid. She inspires me to do better and learn new things about my craft.
When you're not writing, where can we find you?
I would love to say in the mountains hiking and breathing fresh air.
But most likely you will find me curled up on my couch reading books or watching TV with my kids.
A movie producer wants to turn your book into a movie, and you get to make a cameo. What would you do in the movie?
I would love to do a battle scene. They are my favorite scenes to write and would love to get my hands on a sword or battle-axe. It would feel like I'm in Lord of the Rings or something on the order of that.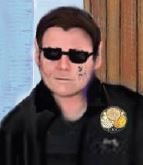 An elf named 12-25 approaches you. He's sneezing, wheezing, coughing and there's a strange tattoo of a snoring dog on his cheek. What do you do?
One I would hope I'm wearing a mask and have hand sanitizer on hand.
But then I would go over and help the elf get somewhere to rest so he could catch his breath.
Once he calmed down and got everything under control, I would then probably ask about the tattoo. Because who wouldn't?
Then I would probably sit there for hours just chatting until we both parted ways.
What are your most effective marketing strategies?
I try new stuff all the time. Right now, I share in groups on Facebook, then post on my Instagram and Pinterest.
I also do some paid advertising newsletter services. Those get you in front of a broader range of readers.
Then the FREE options are to do newsletter swaps with authors in your target audience, Bookbub swaps, Bookstagram swaps, and blog tours.
It is a never-ending list of things you can do for a new release. The hard part is finding those readers that will take a chance on a new author.
But the marketing strategies always change with the industry, and it keeps you on your toes.
Do you have a website/Facebook page, etc?
Currently, my website is under construction.
I am in the works of creating a Pen Name for myself that targets adult readers with erotic contemporary, Sci-Fi, PNR, and Fantasy.
The plan is to bring both my names under one branding.
My current Facebook page is: https://www.facebook.com/dualminds2021.
Where can we find your books?
Tales of Ferrês can be found at your favorite retailer online in ebook and print.
https://books2read.com/tofbundlebook1
The Seeker's Core can be found on Amazon Kindle Unlimited. It will drop on October 15, 2021.
Make sure to grab it to have it show up in your reader on release day.
Right now, The Seeker's Core is available in print for those that love a paperback over ereaders.
Thank you, Katie, for spending time with us and sharing your story. We wish you continued success and lots of luck!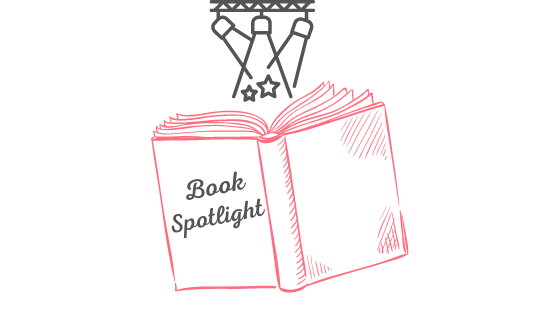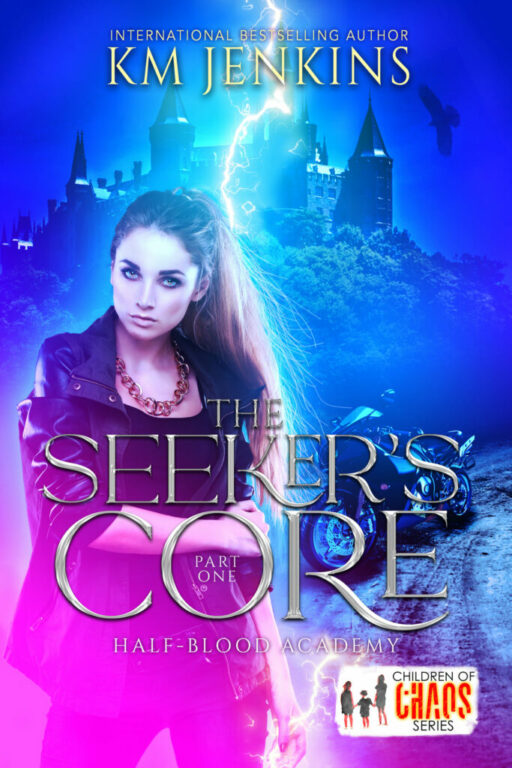 Book Blurb:
In a universe governed by gods, darkness awakens and demigods are called.

Two journeys.
Two planets.
Lennox walks a path that separates her from her family. But allies along the way bring her to her destined fate.
Becca seeks to advance knowledge in the medical field. Fate has other plans in store when she stumbles upon long-forgotten ruins.
Two demigods walk different paths on separate planets. Will they find each other before it's too late or will fate change their lives forever? The journey of a universe forever changed begins right here.
Buy Link: mybook.to/seekerscore