Trevor and Me defies the boundaries of age, gender and race. It is a heartwarming story about reincarnation based on the real-life friendship between an elderly Caucasian man and a young Asian girl.
As Trevor's health starts to decline and he prepares to die, he promises to always be with the girl even after he's gone. Trevor dies and the girl is filled with grief until one day she begins to receive signs to let her know Trevor is and always will be with her.【For 5~9 years old】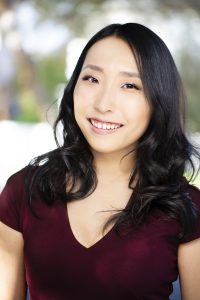 About the Author
Yuno Imai is a Los Angeles based children's book author and food & travel writer. She specializes in writing heartwarming stories that help readers cope with death and develop a healthy understanding of difficult subjects.
She is originally from Hamamatsu, Japan and came to the United States alone at 17, speaking very little English, and spent a year as a high school foreign exchange student in a small town in Kansas.

Yuno is passionate about inspiring people through her stories and also bridging Japan and other countries, especially America, where she calls her second home.
You can find her at:
Author Website http://iknowyouknowyuno.com/books/
Amazon Author Page amazon.com/author/yunoimai
Japanese Website http://iknowyouknowyuno.com/jp/books/
Instagram @yunobook / @iknowyouknowyuno
Promo Video https://youtu.be/QtCCJIcU_k8