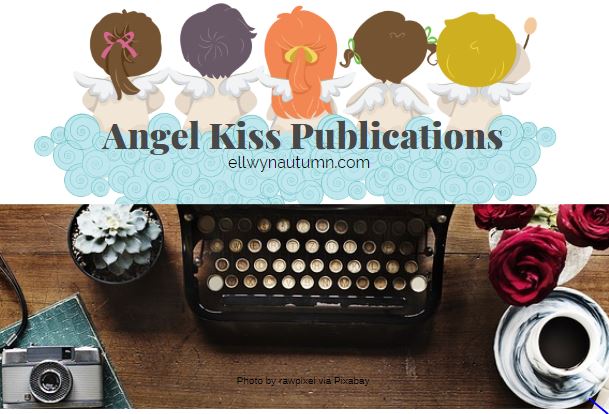 John Coon lives for adventure whether it be through writing or hiking through his favorite mountainside. John is a sports journalist who has turned his pen to fiction novels. His first novel, Pandora Reborn, debuted in 2018.
A native of Utah, John finds peace in nature and believes "life without creativity and imagination is hollow."
Now that I've introduced you to John let's get to know him a little better.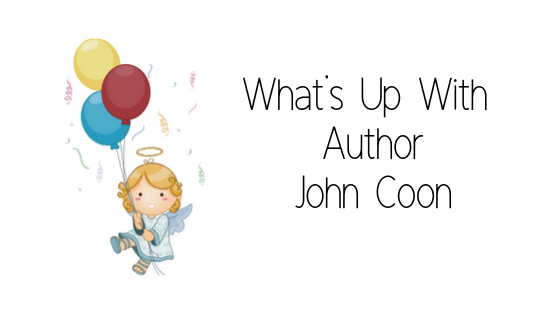 Hello, John, welcome to Angel Kiss Publications. Thank you for agreeing to do this interview.
Thank you for having me.
What inspired you to be a writer?
I've loved creating stories ever since I was a kid. I always had an active imagination. When I was in elementary school, for example, I daydreamed about being an actor starring in my own movies.
I had movie titles figured out and knew what each movie was about. Some characters and fictional worlds I've created as an adult author can trace their roots back to this early time in my life.
Is writing your full-time profession?
Only if you include journalism into the mix. Reporting on pro sports and college sports remains my day job at the moment.
Fiction writing is a part-time pursuit for now. I hope to change that in the not-too-distant future.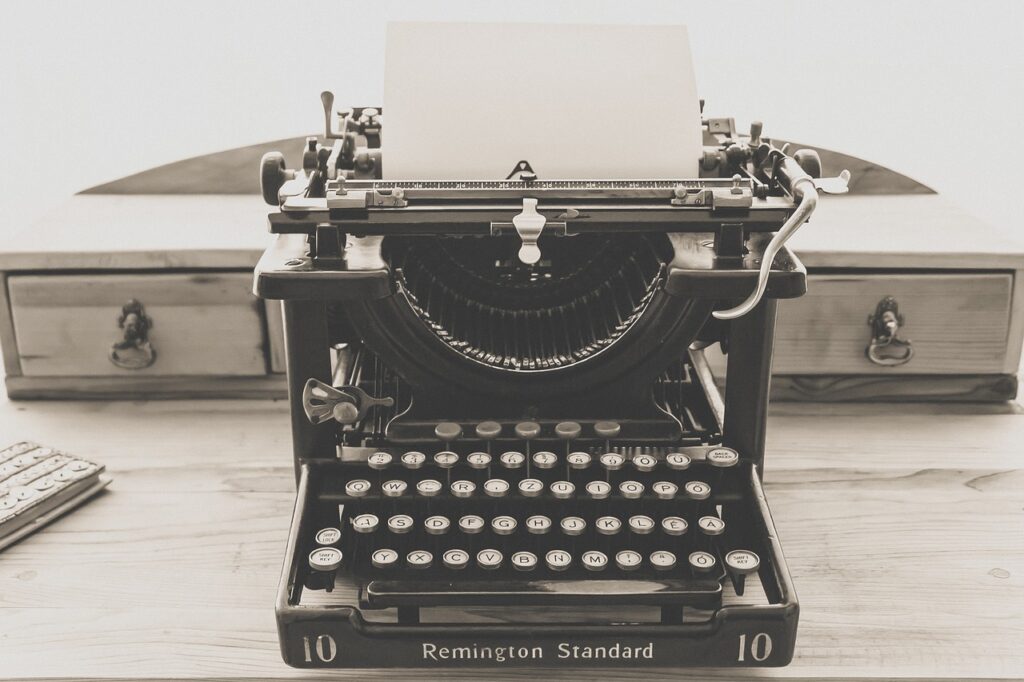 How long have you been writing?
My first novel was published in June 2018, but I've been writing for three decades. I started writing my earliest stories when I was 12 years old. My parents owned an old manual typewriter and had set it up on a table in the back of the kitchen.
An older sister of mine wrote some short stories, and I decided one day I could write stories too. I grabbed some orange typing paper and started typing up stories on the typewriter.
Those early stories were about a litter of mischievous kittens based on some pet cats our family owned at the time. I eventually wrote nine connected stories about the kittens by the time I got into high school. Since that time, I have continued to write fiction and poetry.
Can you tell us about your experiences as a sports reporter?
When someone finds out I work as a sports reporter, their reaction is something like: "That must be so exciting getting paid to watch sports! You have a dream job."
It surprises them when I reply it's like any other job. Some days you enjoy it. Other days you can't stand it. I've had tons of fun experiences in my 15 years of writing about sports.
I've ridden in a race car at 160 miles per hour. I've been able to witness athletes set world records. I've covered March Madness (the NCAA men's basketball tournament) on several occasions.
I've also endured more stressful deadlines and sleepless nights than I care to remember. It can take a toll. Covering sports such as football or basketball creates a demanding day-to-day schedule, especially with social media basically demanding fresh content around the clock.
How has being a sports reporter influenced your work?
Being a reporter has helped me strengthen my observation skills. I see how people act, talk, and react in a wide variety of situations. I see how different personalities mesh with one another.
It has proven useful in crafting characters and dialogue that feel drawn from the real world. One of my primary goals in creating stories is to build a world populated with characters and settings that feel authentic. What I've observed and learned as a reporter helps me to better achieve such a goal.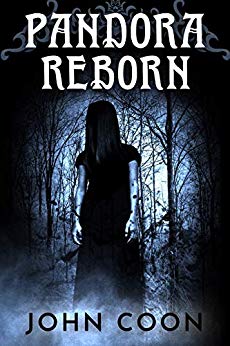 How many books have you written?
I've published one novel so far and I'm currently working on my second one. Pandora Reborn, my debut novel, was released in June 2018.
Which genres do you write?
I write in multiple genres because I have ideas for stories and characters I want to develop that fit into different genres. Sometimes, I blend multiple genres within the same story.
Pandora Reborn is primarily a young adult horror story that also blends elements from fantasy, mystery, and thriller genres. My upcoming novel will primarily be a science fiction thriller, but could also include a few horror elements because of the characters and the setting.
Honestly, it's fun to not limit yourself to a single genre as a writer. It allows more flexibility and creativity in telling the story you want told.
What do you find most challenging writing for these genres?
For me, the one challenge in every story is making sure it feels authentic. I want to make these fictional worlds feel real, even when fantastic elements are involved.
Every fictional world is the real world to the characters who live in it. For that reason, I want their actions, reactions, and interactions to feel true to life.
Nothing bothers me more in genre fiction than plot armor. Forcing characters to say and do things simply because the plot tells them that's what they're supposed to do. It makes for uninteresting stories.
Drama and suspense build organically when characters feel like real people. You become emotionally invested in their journey and their fate ultimately matters to you.
What are you working on now?
I'm currently writing my second novel, the aforementioned science fiction thriller. I plan to publish it later this spring.
The story will follow four college students who are confronted with the results of alien genetic experimentation after being trapped in an isolated Texas town during a spring break road trip. It's a re-imagining of a short story I wrote in college.
I expanded the narrative and added some characters and subplots to help flesh it out to novel length. Beyond that story, I have other science fiction novels in the works and a pair of sequels to Pandora Reborn in development.
Where do you find inspiration for your characters?
My characters are a melting pot of various personalities I've encountered and interacted with throughout my life. Like I mentioned earlier, I always pay attention to how other people act, interact, and react in situations, so my characters feel like real people.
Still, I don't intentionally base any character on a single individual for obvious reasons. Many people would not react favorably to encountering a fictionalized version of themselves within a story.
What has been your most rewarding experience since publishing your work?
Honestly, it has been a thrill to see so many people enjoy Pandora Reborn. I've received more favorable reviews and positive feedback than I ever anticipated. I love seeing other people embrace characters and stories that kicked around in my head for years. It has given me tons of confidence while working on my second novel.
What advice would you give to authors just starting out?
Find your own voice. I often see advice to new authors that tells them to mimic what popular authors are doing or tells them to figure out which genre sells and dive in head first. That's terrible advice, in my opinion.
The best thing you can do as an author is be true to yourself. Tell a story you want to tell. Then take plenty of time to craft it so that it is told in the best way possible. You will find an audience eventually and they will appreciate something that is authentic and well-written.
What readers don't appreciate are slapdash by-the-numbers stories that are transparently designed to make a quick buck.
Is there anything else you'd like your readers to know about you?
I'm the type of person who tries to make the world around me a better place. Life is so much better when we all choose to be good people.
We can bring happiness into our lives and other people's lives by being kind, honest, and caring. I strive to live each day with this philosophy guiding me.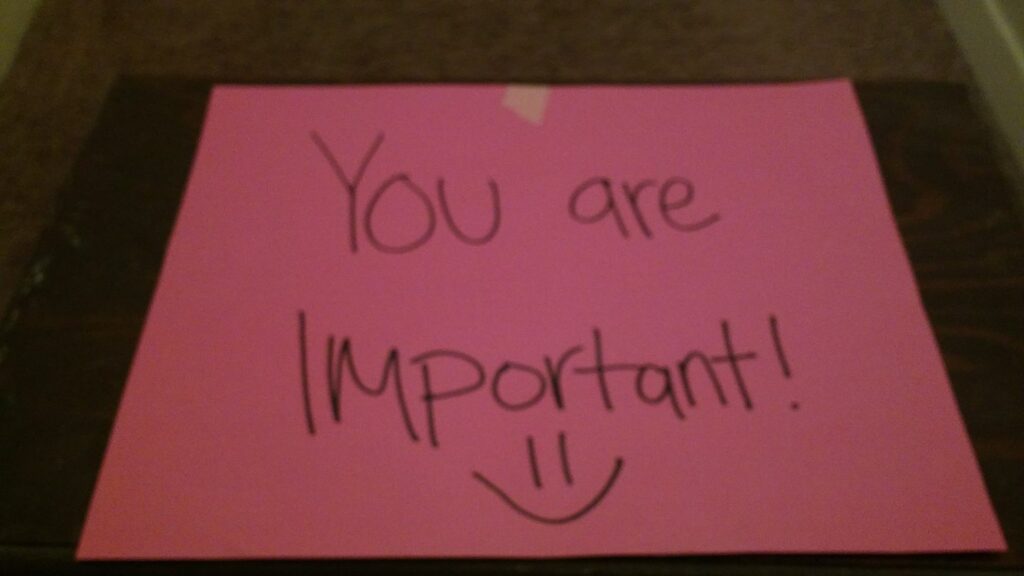 What message are you sharing in your books?
It really depends on the book. I don't set out to impose a specific message on a novel. It just evolves organically as the story unfolds.
With Pandora Reborn, for example, a key message that emerges is the danger of being isolated. You look at all the major characters and they are all isolated to one degree or another when the story begins.
Ron Olson illustrates this perfectly. He is in a new town cut off from his old friends and his dad. Ron wants nothing to do with Deer Falls. As the story progresses, he learns in a real way that he can't live isolated.
He is forced to find allies when a terrifying ancient witch begins wreaking havoc. It also forces Ron to repair his relationship with his mother to ensure her survival. The overall message, in a way, is that life's battles are not meant to be fought alone and cannot be won alone.
What are your favorite books/authors?
Growing up, my favorite authors were Jack London, C.S. Lewis, H.G. Wells, Jules Verne, and Edgar Allan Poe. I love the way they could build a world and make each character feel so real and alive — even in the most extreme or fantastic circumstances.
As an adult, I have also enjoyed fiction from authors like Michael Crichton, Stephen King, John Grisham, and Phillip K. Dick. My all-time favorite books are The Chronicles of Narnia. I've read every book in that series cover to cover multiple times.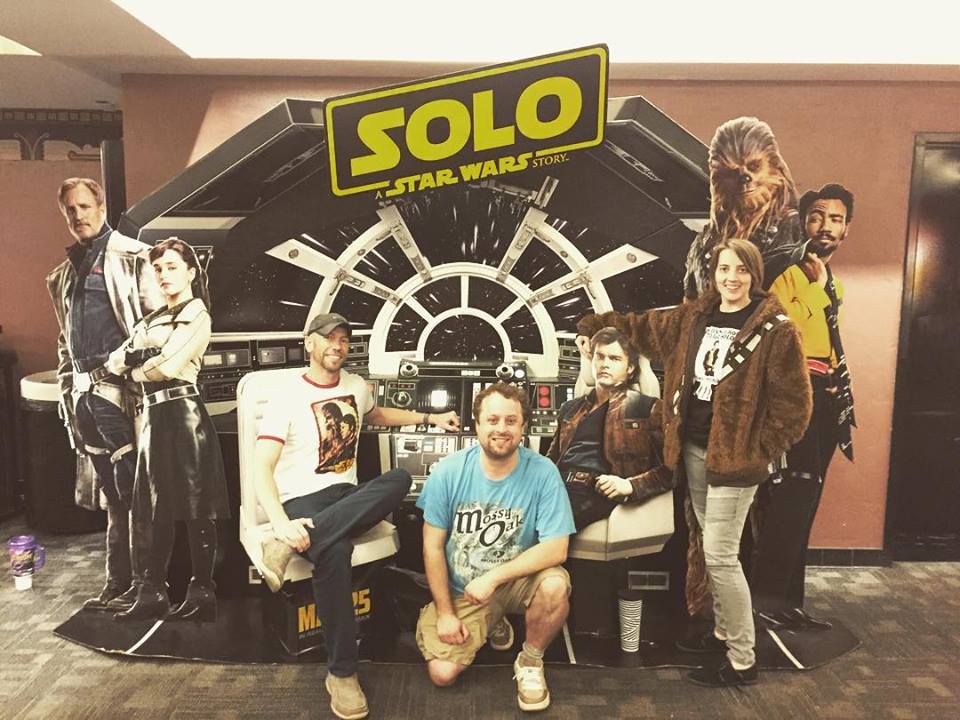 What are your favorite movies, TV shows?
I have always loved Raiders of the Lost Ark. It's the perfect adventure movie with so many fun, iconic moments and memorable characters.
The original Star Wars trilogy ranks among my all-time favorites as well. My brother and I watched Star Wars so much as kids, we had memorized the dialogue from A New Hope, The Empire Strikes Back, and Return of the Jedi word-for-word at one point.
The Simpsons is my no. 1 favorite TV show. Anyone who is around me long enough will hear me start dropping random quotes from episodes of The Simpsons into conversations. Sometimes, on Twitter, I'll tweet out a quote of the day when I'm catching a first-run episode or a rerun.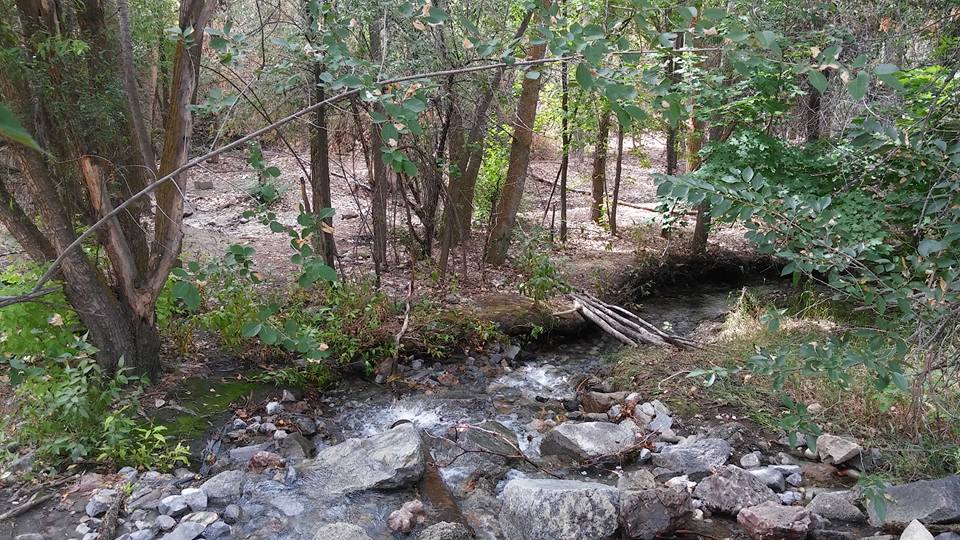 When you're not writing where can we find you?
If I'm not in front of my laptop, I'm most likely on a mountain conquering a new hiking trail or off finding something fun or interesting to capture in a photograph.
I grew up in a rural part of Utah, so I love the outdoors. I feel at peace when I can get away from the noise and lights of the city.
Do you have a website/Facebook page, etc?
My main author website can be found at johncoon.net. I have a blog up there where I share my experiences, offer useful writing tips, and spotlight books I've enjoyed from other indie authors.
Readers can also connect with me in the following places:
Facebook (www.facebook.com/jcoon)
Instagram (www.instagram.com/jcoon312)
Twitter (www.twitter.com/johncoonsports)
Goodreads (www.goodreads.com/author/show/18159853.John_Coon)
Amazon (www.amazon.com/author/johncoon)
Where can we find your books?
Pandora Reborn is available to purchase as an ebook or a paperback at most major online booksellers around the world.
Amazon –
ebook: https://www.amazon.com/dp/B07DVRVG31
paperback: https://www.amazon.com/dp/1732487111
Barnes and Noble –
ebook: https://bit.ly/2KbaaNn
paperback: https://bit.ly/2R9WxhJ
Kobo –
ebook: https://www.kobo.com/us/en/ebook/pandora-reborn
Google Books –
ebook: https://bit.ly/2TxIofB
Apple Books –
ebook: https://apple.co/2SqhgSo
Wal-Mart –
ebook: https://www.walmart.com/ip/Pandora-Reborn-eBook/973880190
paperback: https://www.walmart.com/ip/Pandora-Reborn/528186889
BAM! (Books-a-Million) –
paperback: https://tinyurl.com/y9fp4au4
Indiebound –
paperback: https://www.indiebound.org/book/9781732487116
Thank you, John, for spending time with us and sharing your story. We wish you continued success and lots of luck!