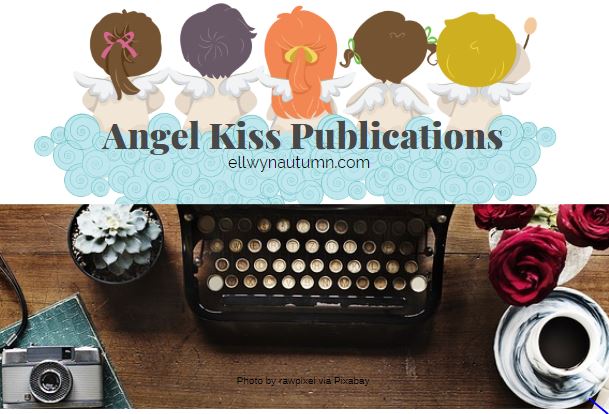 Margot Finke is a natural-born storyteller. At ten, she discovered her talent for weaving a great tale but later put it aside to raise a family. This passion for spinning stories resurfaced during her time as a teacher's aide and has inspired her to write an impressive sixteen books.
Originally from Australia, Margot Finke now lives in the USA with her family.
Now that I've introduced you to Margot let's get to know her a little better.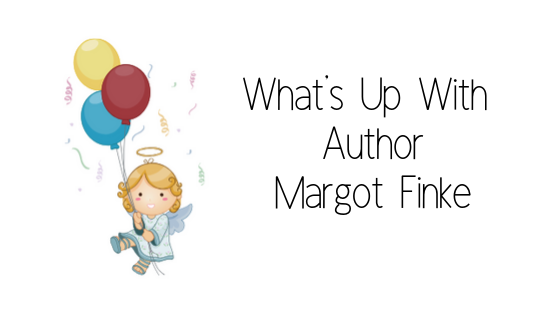 Hello, Margot, and welcome to Angel Kiss Publications. Thank for agreeing to do this interview.
Thank you for having me.
What inspired you to be a writer?
I have always written things—from the age of about 10. I still have the first short story I wrote then–about a dog and her puppies.
Is writing your full-time profession?
Yes, it is. I didn't begin full time writing until after I watched the taillights of our youngest kid's car disappear down the road– off to college! I need peace and quiet to write. Rarely found when three teenagers live at home!
How did being a teacher's aide influence your writing?

It really gave me a huge PUSH.  A teacher I worked with heard me telling stories about the Aussie animals and the native people Down Under – the aboriginals. The indigenous people as they like to be called these days.
I used a detailed Australian map, and classes would pick an animal for me to talk about. One teacher loved the tales I told – right off the top of my head. She said I should write them down. I did, and my "Magic Carpet of Books" was born.
How long have you been writing?

Bits and pieces, plays and stories, for as long as I can remember.  Seriously, for approximately 25 years I was one of the first to twist my husband's arm into buying a computer. He didn't GET it, but I did.
Being online opened a fantastic new world of writing and publishing contacts and opportunities. I got in touch with other writers and joined a wonderful critique group. The six of us were all struggling to write well and were then unpublished. Every one of us had a fire in our belly to reach that Holy of Holies, Published Authorhood!
How many books have you written?

I have 16 books published, from picture books up to mid-grade.
Which genres do you write? 
I write a mixed bag of educational books for ages 5 through 10 years—fantasy, outback adventure that features Aussie aboriginals, family saga, ghost mystery, helpful themes, and picture books with fun facts about animals (some in rhyme).
What do you find most challenging writing for these genres?

Ideas are not a challenge. An idea or theme comes and I do research if necessary, and then the idea takes shape—characters, facts, and the plot come together in an organic and natural way.
Although, characters sometimes try to take over. But I tell them I'm the boss. They might grumble and snarl a little, but threatening to kill them off in the last chapter usually works. After all, as the author I have the ultimate power, and my rambunctious characters know it!
What are you working on now?
At the moment, a medley of rhymes about life is milling about inside my brain. Some of my picture books are in rhyme, and I have always had a talent for writing that way. So, who knows what I will spin onto my pages in the coming months.

Where do you find inspiration for your characters?
Ideas come, stay a while, and then either become stored away for later use, or designated as trash. Most of them come in the dead of night when I should be sleeping.
I sneak into our bathroom, so as not wake my husband, and jot these freshly germinated ideas onto the paper I keep there—just in case genius strikes.
What has been your most rewarding experience since publishing your work?
Definitely my SKYPE Author visits to classrooms in the US and other countries. I chat about what goes into writing a terrific story, and the importance of using active and powerful words. I also offer the teacher free books + other writing helpers. Students have fun while learning.

Hearing from individual kids, or the classes I have Skyped with, how much they loved my books. This happens a lot when I do a Skype Classroom Presentation. They have usually already read a selection of my books. I love answering their questions and chatting to them about the fun of writing stories of their own. Most children's authors write for the LOVE of it. To not write is unthinkable! We certainly don't write for the big bucks we earn!
What advice would you give to authors just starting out?

That's easy.  Know the basics before you begin—grammar and punctuation are vital.  Use powerful words that paint mental pictures in your readers' heads. FOCUS on tight plots, good pace, and characters that feel venerable and real.

Find a great critique group, where you all advise, offer comments, and encourage each other—one that writes for the same age as yourself.  My group played a huge part in my becoming published.
Is there anything else you'd like your readers to know about you?

Well for starters, I'm an Aussie transplant. I met and married a New York fellow while in Australia, and we ended up settling in Oregon. 
I clearly remember the first half of my life Down Under, so my Aussie roots are deep. I guess that's why some of my books have Aussie themes and animals.
Raising three kids, gardening, reading and travel, have filled the cracks between writing and promoting my books. Our three children turned out pretty well and live fairly close to us. We also have four delightful grandchildren, and one awesome great grandson.
What message are you sharing in your books?
I like to make my books "kid friendly," with lots of fun, adventure, and things to learn tucked in here-and-there. When the story grips a child's interest, learning simply becomes automatic.
What are your favorite books/authors?
Alice in Wonderland as a child. The Lovely Bones, by Alice Sebold, at the moment.
A past favorite is The Kite Runner and A Thousand Splendid Suns, both by Khaled Hosseini. His use of descriptive language took me with him on his journey. I fell into the story and stayed there until it was done.
What are your favorite movies, TV shows?

This is Us, and Downton Abbey.
When you're not writing where can we find you?
These days, winter finds me writing in my den, or by the fire, catching up on my reading. In summer, I help my husband in our extensive garden, enjoy the birds and hummers as they feed, or read in the shade while birds bathe in our two fountains.
We used to travel a lot, but airports and plane travel today is not the fun it used o be. The last time we travelled, we ended up sleeping on the airport floor, because of some snafu or other. My bones are still recovering!
Do you have a website/Facebook page, etc?
Yes I do.*Website: http://www.margotfinke.com ( Books-Writing Help –and more ).
*SKYPE Author Visits and Presentations to Schools: http://virtualschoolvisits.blogspot.com/
*Amazon/Kindle :
http://tinyurl.com/j26s6wu
*Facebook: (Timeline)
https://www.facebook.com/margot.finke
*Linkedin:
https://www.linkedin.com/in/margot-finke-1a73608/
*Alignable Group: (vote for me as Small Business Person of the Year)
https://www.alignable.com/newberg-or/margot-finkes-world-of-books-for-children
*PINTEREST Boards: ( My Books, Food, Parenting/Family, Teachers, Writing, Special Needs, "Content" Editing, + much more:
https://www.pinterest.com/margotfinke/boards/
Where can we find your books?
You can order my discounted and autographed books through my Website.  Email me – mfinke@frontier.com 
Also Amazon  (http://tinyurl.com/j26s6wu  ), B & N, + Little Book Cave.

I would like to thank Ellwyn for taking the time to interview me, and YOU, her wonderful Blog Fans, for reading about me.
Margot Finke–"Content" Editing.
Magic Carpet of 16x Books.
Skype Classroom Presentations.

Thank you, Margot, for spending time with us and sharing your story. We wish you continued success and lots of luck!