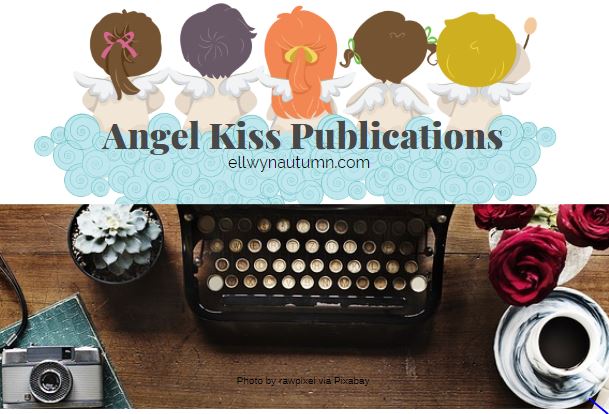 By way of introducing Connie Cockrell, here is her short biography:
A 20-year Air Force career, time as a manager at a computer operations company, wife, mother, sister and volunteer, provides a rich background for Connie Cockrell's story-telling.
Cockrell grew up in upstate NY, just outside of Gloversville, NY before she joined the military at age 18. Having lived in Europe, Great Britain, and several places around the United States, she now lives in Payson, AZ with her husband: hiking, gardening, and playing bunko.
She writes about whatever comes into her head so her books could be in any genre. She's published seventeen books so far, has been included in five different anthologies and been published on EveryDayStories.com and FrontierTales.com. Connie's always on the lookout for a good story idea. Beware, you may be the next one.
Now that you've been introduced to Connie let's get to know her a little better.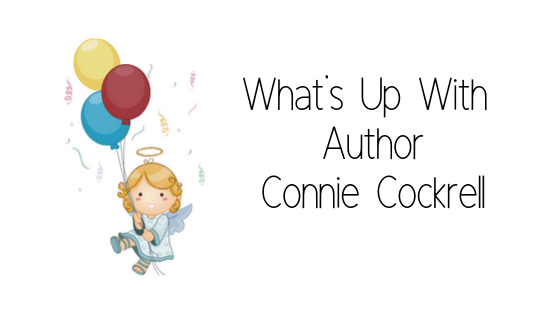 Hello, Connie, welcome. Thank you for agreeing to do this interview.
Thank you for having me.
What inspired you to be a writer?

My daughter challenged me. In October 2011, she came home all excited. A friend of hers had convinced her to take part in National Novel Writing Month.
She was explaining it all and my husband and I said, "How hard can it be to write 1,667 words a day?" Her response was, "Well, if you think it's so easy, you do it!" I agreed.
She lent me a copy of Story Engineering, by Larry Brooks. I read it fast. And in two weeks I had a story outlined and began writing on November 1st! I won!
Is writing your full-time profession?

No, it's really part time for me.
How long have you been writing?

It's been seven years, now.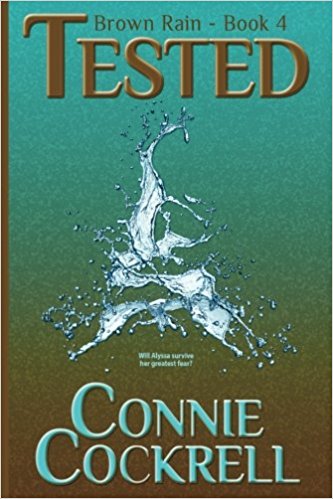 Have you won any awards?

I have won a Silver Award from Military Writers Society of America for the fourth book in my Brown Rain Series, Tested. It was the first time I'd entered a story for an award and I won!
How long did you serve as Master Sergeant with United States Air Force?

I was in the Air Force for 20 years.
Thank you for your dedicated service.
Does your former military service influence your writing? If yes, how so?

It influences my writing. I use military people as some of my characters in my books and have even written about some problems (like PTSD, and other things) in some of my short stories.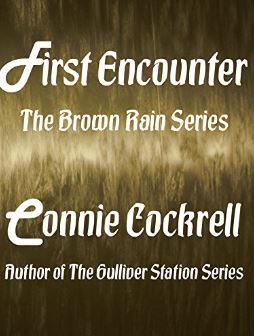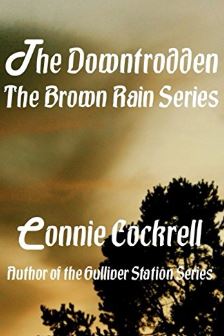 How many books have you written?

I have published 18 books and have been included in a handful of anthologies. I have 5 books written and in the editing phase to be released in 2019.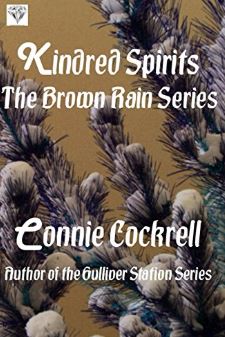 Which genres do you write for?

LOL! I write a lot of genres. SciFi, Fantasy, Western, Cozy Mystery, Horror, and Contemporary.
What do you find most challenging writing for this genre?

Each one has its own quirks but all of them require the characters to have their own voices. That is hard to do.
What are you working on now?

I'm working on a Western, a Horror, and a series of contemporary YA novelettes.
What has been your most rewarding experience since publishing your work?

I love when someone tells me they loved one of my stories. It makes me happy that for a few hours at least, I've helped someone enjoy themselves.
What advice would you give to authors just starting out?

Take it one day at a time. It's possible to be a big seller right out of the gate but it rarely happens that way. It takes time to build a readership. Enjoy the process.
Is there anything else you'd like your readers to know about you?

I love to go hiking and get out in the beautiful Arizona woods and mountains. When I get stuck on a tricky bit of writing, it almost always clears my mind to get outside and breathe the fresh air.
I have a big creative side and besides books; I make a calendar every year, and I have mugs with my book covers on them. Both are fun to do and can be found on my website at https://conniesrandomthoughts.com/my-books-and-other-published-work/.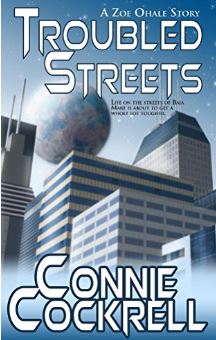 What message are you sharing in your books?

I think it's that the individual can do something about a problem. Maybe just in a small way, but sometimes in a major way. It all begins with one.
What are your favorite books?

I love all the genre's I write but also Thrillers, Spy novels, mysteries, well, just about anything!
What are your favorite movies, TV shows?

Lately the hubby and I have been watching a lot of SciFi, like Black Mirror, The Man in the High Tower, and such.
When you're not writing where can we find you?
I live in central Arizona, in a small town, Payson, where I volunteer, play bunko, and lunch with friends.
Do you have a website/Facebook page?
I do!
I'm at www.ConniesRandomThoughts.com, and I'm on Facebook at: https://www.facebook.com/ConniesRandomThoughts, on Twitter at: https://twitter.com/conniecockrell, on Pinterest at: https://www.pinterest.com/conniecockrell/ and on BookBub at: https://www.bookbub.com/authors/connie-cockrell
Where can we find your books?

You can find my books on my website: https://conniesrandomthoughts.com/my-books-and-other-published-work/, where there are links to Amazon, Apple, Barnes and Noble, Smashwords, and Kobo
Thank you, Connie, for spending time with us and sharing your story. We wish you continued success and lots of luck!