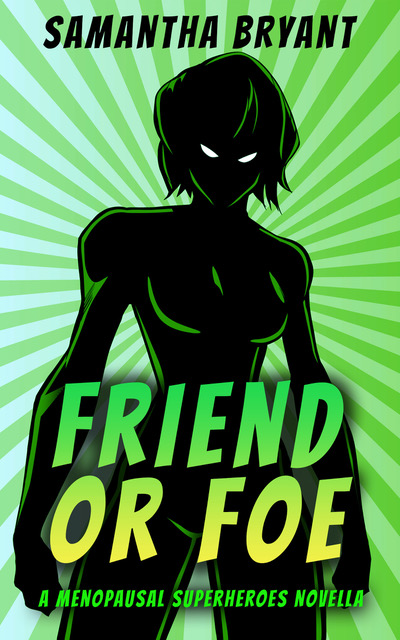 Patricia O'Neill never asked to be a hero. But when her best friend's experiments transformed her into the Lizard Woman of Springfield, she answered the call alongside the other victims.
Going Through the Change was only the beginning. The menopausal superheroes wanted answers, but getting them didn't solve their problems and now their secrets are out.

Dr. Cindy Liu never considered if she should do something–only if she could. Now that the consequences of her work have her on the run, she's forced into an uneasy alliance with a ghost from her past, if only to save herself.

The chase is on in this between-the-novels story. When your worst enemy used to be your best friend, the battle rages inside and out.
Author Bio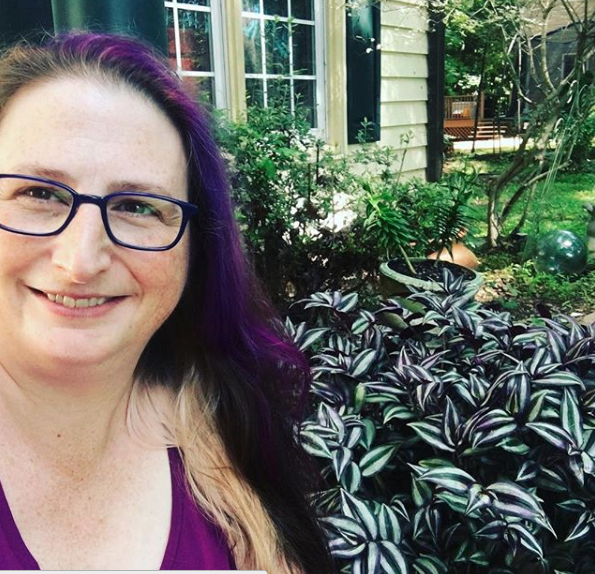 Samantha Bryant is a middle school Spanish teacher by day and a mom and novelist by night. That makes her a superhero all the time. Her secret superpower is finding lost things.
When she's not writing or teaching, Samantha enjoys time with her family, watching old movies, baking, reading, and going places. Her favorite gift is tickets (to just about anything).
You can find her Menopausal Superhero series from Falstaff Books on Amazon, or request it at your favorite independent (or big box) bookstore. You can find her online on her blog, on Twitter, on Facebook, on Goodreads, on the Falstaff Books page, or on Instagram.