---
Matt Brunnabend is a man who writes his dreams into reality. He works a regular 9 to 5 job but longs for the day when he can write full time. He and his Cockatoo live in a house that Matt is painstakingly remodeling into the ideal home.
Matt loves science fiction, Stephen King novels, spending time with family and friends, and honing his craft.
Now that I've introduced you to Matt let's get to know him a little better.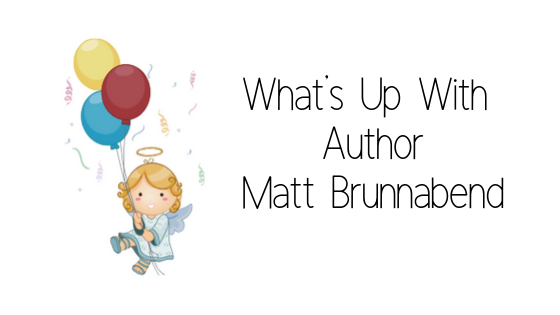 Hello, Matt, and welcome. Thank you for agreeing to do this interview.
Thank you for having me.
What inspired you to be a writer?
In my last job, I did a fair bit of flying. When I would fly, I would take a Stephen King book with me. I loved to read his compilations of short stories.
One day, sitting on the tarmac in a plane while a storm passed by, I finished reading one of his stories and thought to myself, "Hey, I think I can do this."
Now, the definition of a professional, is someone who makes it look easy. But that's what inspired me to try and I must say, I love the art of writing.   It's fun to play God, therapeutic to touch on subjects and topics that trouble me, and in the process entertain and excite others.
Is writing your full-time profession?
Not yet. But I fantasize about bouncing out of bed at 6 a.m. and hopping on the computer so I can write. I have no shortage of ideas for novels just the painful reality that I never have enough time to dedicate to my art.
Have you won any awards?
No, and here's why. Fear. I have written five novels, but published one. After I wrote my very first novel I thought, "If I only have one chance of making it as a writer, I want that first novel to be a huge hit".
My first novel, Life's Dream is a fun story but I wasn't feeling that it would that big hit. That's when I came upon the idea of The Amant Chronicles.   It's a four part sci-fi adventure series with romance and mystery. It's my baby.
So I focused on writing that first volume, but after I wrote it, I was nervous about getting it published. It's all me in those pages and I wasn't ready to stand tall against any potential criticism.
It took me finishing five novels ( Life's Dream, Amant Chronicles Volumes 1-3, and Bright Future ) to find the courage to push ahead and publish that first novel. So there hasn't been enough time yet to garner any praise or awards, but there's always tomorrow.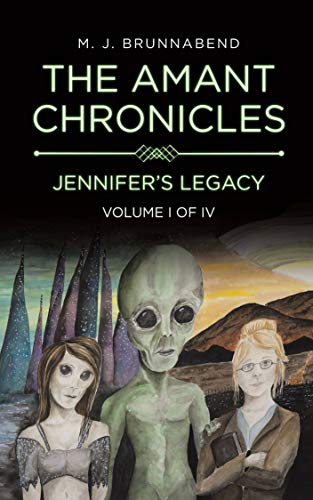 How long have you been writing?
It's been about five years now. I know I can write more novels, but like any art form, they take time and that's the most precious of commodities.
Balancing a regular 9 to 5 job, spending time with friends, remodeling my house by myself, working out in the gym, and spending time with my very needy Cockatoo, leaves only a scant bit of time to write…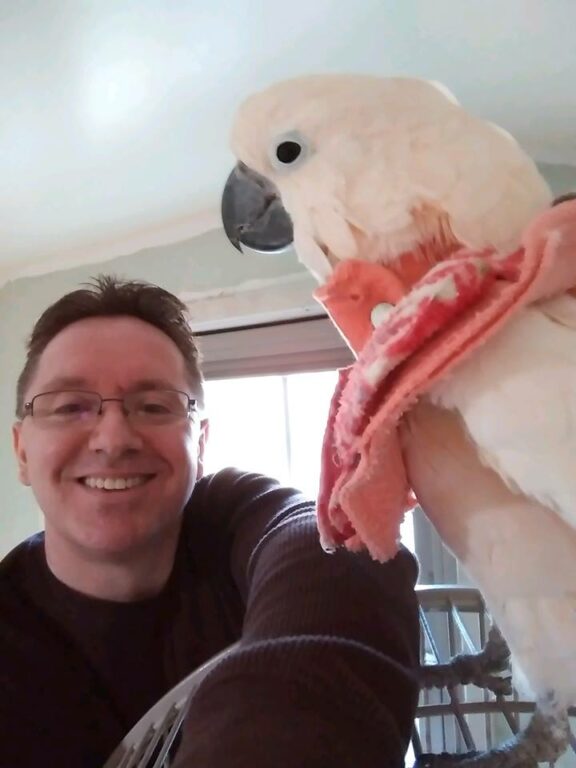 How many books have you written?
Five so far, ( Bright Future, Life's Dream, The Amant Chronicles Volumes 1, 2, and 3.) Trying to finish the final volume of the Amant Chronicles.
Which genre do you write for?
Yes. Ha!   Well, my love is for Science Fiction, but I don't hold strictly to it. I love Sci Fi, because I'm a Star Trek, Star Wars, and many others fan..
I enjoy astronomy and the thought that there is so much more out there. It fires the creativity in me and it also works well with my lazy side that doesn't enjoy research.
Fiction allows me to just 'create' what I need. I also enjoy an adventure with some romance sprinkled in. What's life without some romance?
What do you find most challenging writing for this genre?
Oddly enough, I don't really have much of a challenge.   Instead of writer's block, I have the opposite.
I have two other novels in my head right now that I'd love to be writing. And I know that once I start one of those two, another idea will sprout and grow, tormenting me while I write. That's actually what happened while I was writing my first novel, Life's Dream.
Just three chapters in, I had the idea for The Amant Chronicles and I would have spurts of ideas on scenes, dialog, and growing plot line every day. It got to the point where it was nagging me to drop everything and write it.
I'm one chapter shy of finishing Life's Dream because I had to get the first volume of The Amant Chronicles down on paper.
What are you working on now?
I am currently 8 chapters into the fourth and final volume of The Amant Chronicles.
I put out a poll on the internet, asking reader's that if they were looking at a four part series, would they buy the first volume and wait for the next three or wait until all four volumes were out so they could buy and binge read. Binge reading won by a landslide. So I'm busy trying to finish the fourth volume.
Release of Volume 2 should be by the end of November with publication of the 3rd volume soon after.
What has been your most rewarding experience since publishing your work?
Speaking to a fan who read and loved my novel. She got everything I wrote, from the subtle humor to the romantic aspects and the building mystery. It was so enjoyable seeing my work appreciated so much.
What advice would you give to authors just starting out?
One, ask as many questions as you can. In publishing my first novel, it was an extremely costly and aggravating experience.
The vanity publisher I used made mistakes at every single point along the way. Even when it was all done and I received my first copy of my novel, it was actually someone else's novel with my cover on it. I was floored.
I wish I had asked other authors more questions.   It was only through book events, where I had plenty of time to converse with fellow authors that I learned about the process of self-publishing, which is both a huge money saver and allows complete control of your novel.
Second, don't listen to anyone but you when it comes to your writing. Write what you want, what makes you feel good, what gives you therapy. No matter the topic, fans will find you and success will follow.
Is there anything else you'd like your readers to know about you?
Hmm, not really. If there's anything they're curious about, I'd say just ask. One of my favorite comedians goes by the nickname, Fluffy. I'm sure you know his name.
He gave a closing statement to the crowd at one of his concerts.
He said, "You folks make me. You enjoy my craft and pay me for the privilege of doing comedy. So don't feel shy about asking for an autograph, or just saying hi."
Granted, I don't have that fame or success, but I'm always open to talk with anyone who has questions about me or my work.
What message are you sharing in your books?
One aspect I love about every volume of The Amant Chronicles, is that each volume is two stories. Of course, one is about the continuing adventure and mystery of Amant's life.
But the reader is treated to a second storyline about another person in Amant's lineage. So I can and do, have two themes in each novel. I speak out against racism, I reinforce the importance of duty and honor. I also champion the challenge of the fights in life.
What are your favorite books?
I never used to think about that. But when I reflect on the books I've read, I can say that I truly enjoyed Fahrenheit 451, The Stand, and several of Stephen King's short stories.
What are your favorite movies, TV shows?
My top 3 all time movies: Field of Dreams, Shawshank Redemption, The Unforgiven.
TV shows.. hmm… I guess the newest Star Trek, Rick and Morty, and The Venture Brothers.
When you aren't writing where can we find you?
Some place in my house, remodeling. I'm hoping to have the house done in the next year. I am a firm believer in making a house a home.
So I take a few years to redo every room and add my touch in one way or another.. My current house, well, it's been a huge project, including removing load-bearing walls and remodeling the entire kitchen.
Do you have a website/Facebook page, etc?
Absolutely. www.mjbrun.com
MJ Brunnabend on Facebook and Instagram.
I will be putting more time and effort into my website, and upcoming novel releases so please stop by.
Where can we find your books?
You can find them on Amanzon, Barnes and Noble and other booksellers.
But I highly suggest buying your soft-copy from my website, www.mjbrun.com, since you'll save $5.00 off the price, get a free short story, and have it personalized for you and the author's signature.
Thank you, Matt, for spending time with us and sharing your story. We wish you continued success in the future and lots of luck!