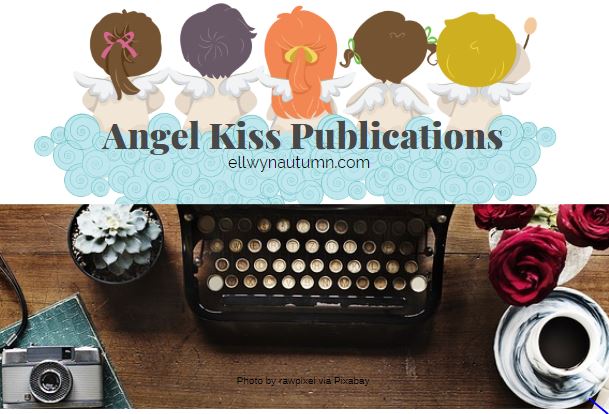 Ashley Munoz is a mother, a wife, a blogger and has recently become a published author. Her first novel debuted in September 2018.
Ashley believes in going after your dreams and all the hard work that goes along with it. She enjoys a good cup of coffee, fantasy novels, and almost anything that is swoon worthy.
Ashley lives in Oregon with her husband and four children.
Now that I've introduced you to Ashley let's get to know her a little better.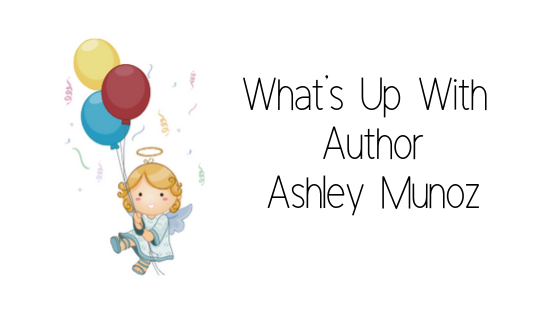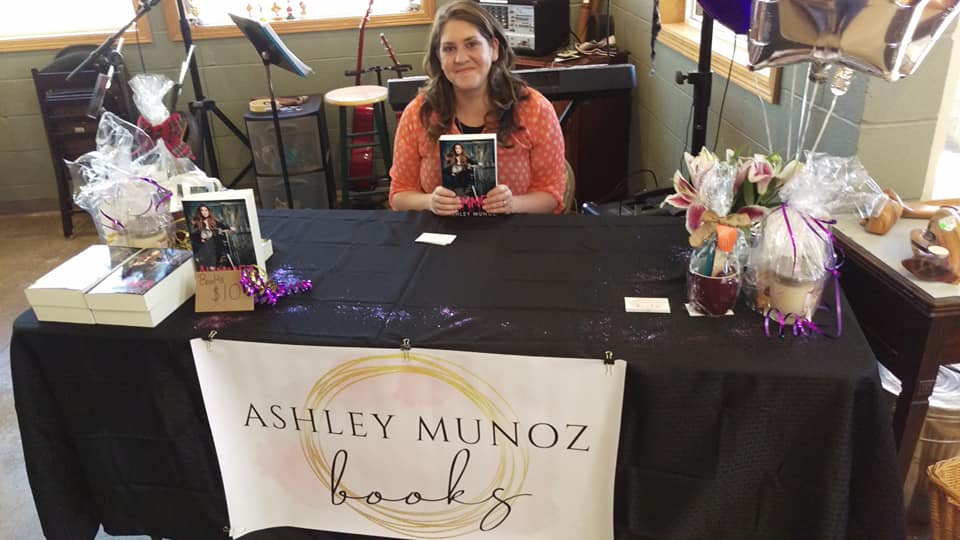 Hello, Ashley, and welcome to Angel Kiss Publications. Thank you for agreeing to do this interview.
Thank you for having me.
What inspired you to be a writer?
—Honestly, I've always enjoyed writing. I blogged a ton before I actually launched into publishing. But it was reading that made me want to take the leap. That saying, "write the story you want to read…" got stuck in my head and I just wrote until I owned that story.
Is writing your full-time profession?
—-Yes, that and staying home with my two-year-old.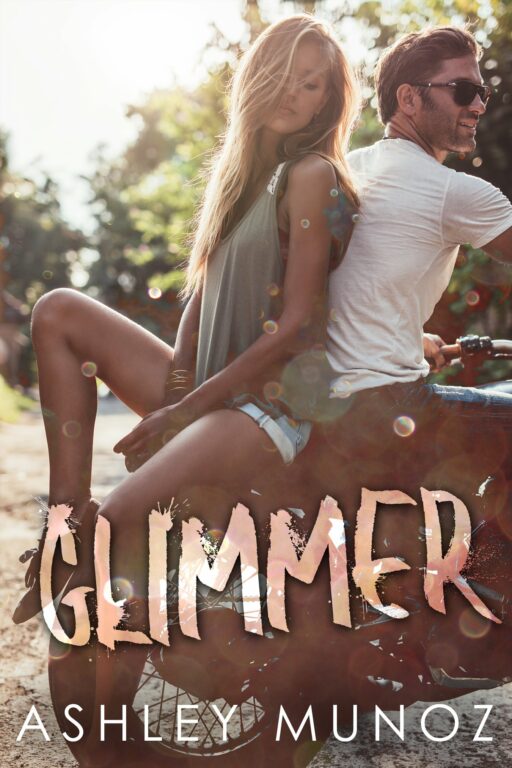 How long have you been writing?
—- Blogging for nearly five years, but I debuted as a published author in September of 2018.
How many books have you written?
—I just finished my second full length novel.
Which genres do you write?
–Right now, contemporary romance but I have started a YA Fantasy book.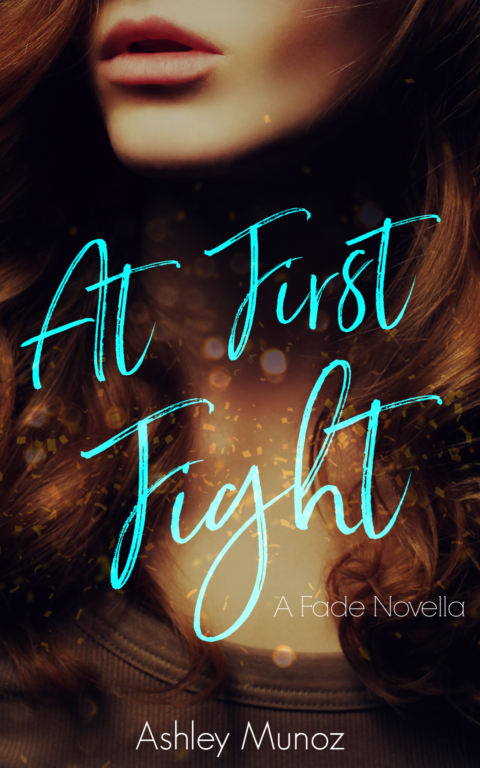 What do you find most challenging writing for these genres?
— Contemporary Romance is fun to write but I find it difficult to challenge myself to turn the story into something that hasn't been done before. Use different words and phrases that haven't been seen in other romance books.
Part of this is not filling my books with sex scenes. I have nothing against authors who do, there's certainly a market for that, but for my own work; I have to push for more. With the YA Fantasy- I find it difficult to world build.
What are you working on now?
—I'm currently co writing a romantic comedy with my best friend who's also a full time author.
Where do you find inspiration for your characters?
—No place in particular- they just show up in my head and talk.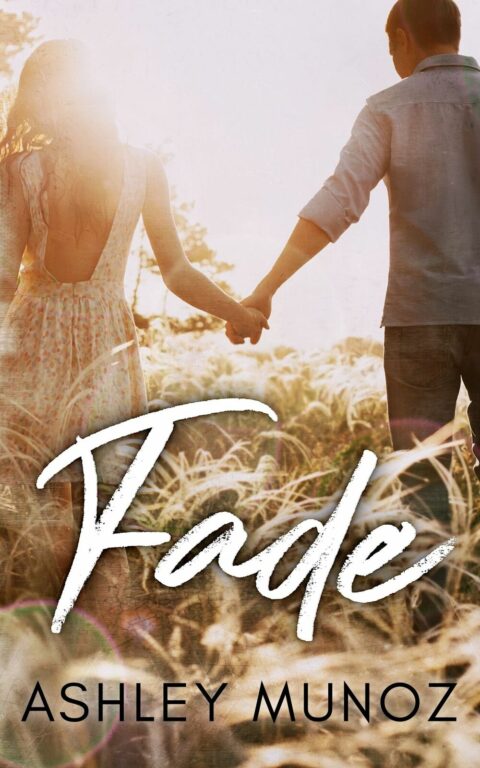 What has been your most rewarding experience since publishing your work?
— Getting messages from people about how much my work has touched them or how much they loved my book.
What advice would you give to authors just starting out?
— Grow thick skin and invite only the critique from people who've walked this road into your life. Other people's voices and opinions will only weigh you down. Don't give up, don't compare your first draft to someone's completed one.
Is there anything else you'd like your readers to know about you?
– I have four children. I wrote my debut book from the Google docs app on my cell phone while I nursed my infant son. I turned every sleepless night into a work in progress. Every carpool pick up was turned into a new chapter that was written. It's not easy to grab your dreams, just start somewhere.
What message are you sharing in your books?
— I focus a lot on overcoming emotional adversity in my heroine's. They have to dig deep to overcome demons that have tried to hold them back. My stories are about victory and strength; standing again after being knocked down.
What are your favorite books/authors?
-—Anything Mariana Zapata has written. I also love LJ Shen, Devney Perry, Penny Reid, Dannika Dark, Ilona Andrews, and Sarah J Maas. Favorite Books: Wait For It– Mariana Zapata- Under Locke by Mariana Zapata. Court of Thornes and Roses by Sarah J Maas. Beauty and the Mustache by Penny Reid. Vicious by Lj Shen. Tattered by Devney Perry. The Seven Series by Dannika Dark. The Kate Daniel Series by Ilona Andrews.
What are your favorite movies, TV shows?
— Movies: Green Street Hooligans, The Boondock Saints, Knockaround Guys, The God Father, Alice and Wonderland (Tim Burton's Version) Maleficent– Tv Shows: Parks N Rec, Outlander, The Office, Gilmore Girls.
When you're not writing where can we find you?
— Doing something with my family- Hiking, cuddling under blankets while we watch a Redbox movie, the park, or in the backyard.
Do you have a website/Facebook page, etc?
Yes- www.ashleymunozbooks.com – https://www.facebook.com/ashleymunozauthorpage/
Where can we find your books?
Currently my books are exclusively on Amazon.
Thank you, Ashley, for spending time with us and sharing your story. We wish you continued success and lots of luck!