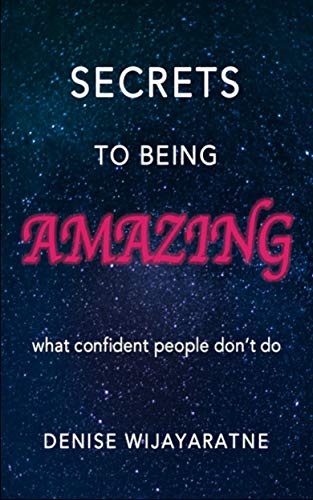 Do you know someone who is so effortlessly cool, calm and collected that nothing ever ruffles their feathers? Do you find yourself wondering how they do it, so comfortable being themselves without a care in the world? Do you wish you could have even half of the confidence they have in order to erase self-doubt and stop worrying about what other people are thinking about you?
This book spills the secrets of highly confident people, not just of their natural responses and reactions to everyday situations, but also their unique thought process that sets them apart from the rest of society.
It shows common behaviours that aren't beneficial to self and the importance of self-love in building successful relationships. Amazingness Keys in each chapter will help you develop higher levels of self-confidence and ultimately revolutionise your relationships with self, family, friends, romantic partners and professional colleagues.