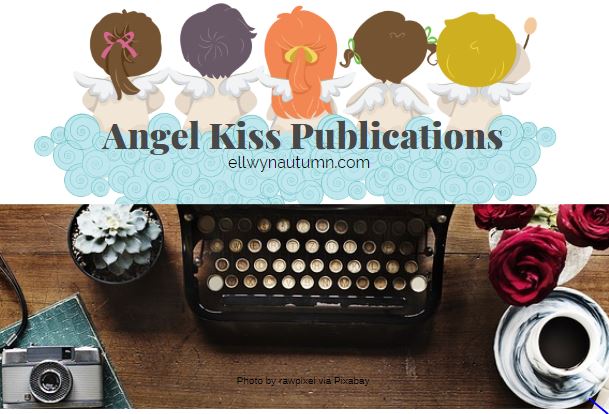 Magic Beans Book Store is the 3rd stop on my Independent Book Store tour. In an effort to bring awareness of how vital these places are, I'm interviewing the great folks who manage them.
Leat Regwan, the owner of Magic Beans Book Store, is a passionate giver. As a mother she understands how important reading to young children is. She believes this so strongly she uses her platform MagicBeans Bookstore to help underprivileged kids get their own books.

Leat's online bookstore reviews and promotes self-published children's books. She believes Indepenent Authors' books have value and deserve as much recognition as those published by the traditional publishing houses.

Thanks, Leat!

Now that I've introduced you to Leat, let's get to know her a littler better.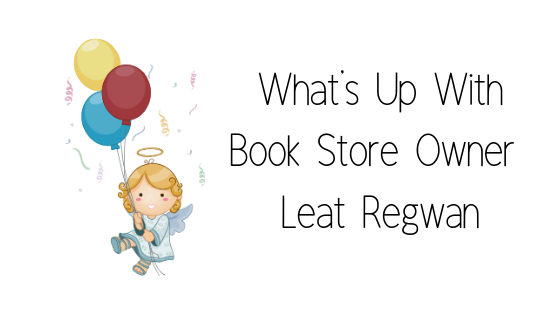 Hello, Leat, welcome to Angel Kiss Publications. Thank you for agreeing to do this interview.

Thank you for having me.

What motivated you to open an Independent Book Store?
My husband is an optometrist by day and children's author any other time, and when he self-published his first two books I saw that it was another full-time job just to market and promote the books he worked so hard to publish.
I knew he wasn't the only one going through this so I wanted to help Indie authors and have a place where self-published books had a home and were supported and promoted, that's where my motivation started from.
Can you tell us a little about the MagicBeans Store?
Sure. MagicBeans spelled one word is an online children's bookstore that supports the Indie author and Illustrator. We showcase self-published books only and most importantly we have a huge mission to promote literacy in under-served communities.
We do this by providing new books (most signed by the author asan extra perk) to children who don't have any books at home, for some these books are the very first ones they have ever owned.
What's involved with running an independent book store?
There's lots involved especially when mostly everything falls on me. We are constantly looking for good books to put on our bookstore, always finding new ways to promote our site to increase traffic/visitors.
Since we are an online store, there is much maintenance with database work such as uploading books and reviewing books, we run contests every month and do lots of promotional events like our recent Mom's Choice Award webinar, podcasts, etc.
Is competition with online retailers difficult?
I believe we are the only online Indie Children's bookstore, especially one with a mission. Most of our books are linked to Amazon so we are not in direct competition with Amazon or Barnes & Noble, we are simply another platform for the reader to search for books, especially when they are looking for diverse unique books that are not your typical cookie cutter "traditionally published" books.
MagicBeans is a place where you can be sure to find a unique and diverse book. You will support Indie authors and artists while taking part in a great cause. The reader can also buy a book and have it shipped to our address to be donated. People love to buy something if they know it is also making a difference.
What makes your store unique?
I believe we are unique because we focus on Independence and self-published books as well as providing authors another platform to market their books. In addition, we are also making a difference in under-served children, even if it is one book at a time.
What are your biggest sellers?
I believe the best sellers are those books that talk about tough issues and also books that have a positive message.
Do you have promotions throughout the year?
Yes, we do have promotions for our authors during different times of the year like 50% off membership rates.
Do you have author book events?
We do a "Book of the Month" contest every month for our members, the winner gets lots of perks such as a newsletter emailed to lots of readers featuring their book, a home page spread on our bookstore, a YouTube interview, stickers and lots of cool things to promote their book.
We will do more on-site book events in the future for sure.
What advice would you give to independent authors just starting out?
I would tell them that if they are passionate about writing and about children, then to keep going and never give up. I would also tell them not to just do it for money or to say that they have a "published book" out in the world. You really have to do this because you love it.
And one more thing if you are going to self publish abook then really invest in a good illustrator because people and children are visual and if the illustrations are not great, then chances are your book won't sell the way you want it to.
Is there anything else you'd like readers to know about you and your store?
Yes, I want to let all readers, parents, teachers and educators to know that they can go to MagicBeans Bookstore and find books about bullying, self esteem, diversity, anxiety, death and so many important topics that children are dealing with in today's world.
When they buy a book through our website instead of going directly to Amazon, they are supporting Independence and they are also helping us to promote literacy in underprivileged communities.
The more authors we have on our bookstore and the more readers that support their books, the more books we can donate to children. It all goes hand in hand.
What are some of your favorite books/authors?
One of my all time favorite children's books is "The Giving Tree" by Shel Silverstein and my husband's first children's book called "The Adventures of Pugley Bear, Home Sweet Home" by Sol Regwan… Okay fine I am a bit biased. Lol.
I also just finished "Girl Stop Apologizing" by Rachel Hollis and really enjoyed it! I am also a huge Dr. Seuss fan and love all things Dr. Seuss, and lastly I love all the authors and books that are in our bookstore, I just adore them!
Do you have a website/Facebook page, etc?
Yes, our website is www.magicbeansbookstore.com and you can currently find us on Facebook, Instagram and newly to Pinterest. We also have a YouTube channel called "Solster Nation" https://www.youtube.com/channel/UCClrUw-dQfKoCkAUaZPhp7Q where our books are reviewed in a fun and entertaining way for children.

Thank you, Leat, for spending time with us and sharing your story. We wish you and MagicBeans Bookstore continued success and lots of luck!