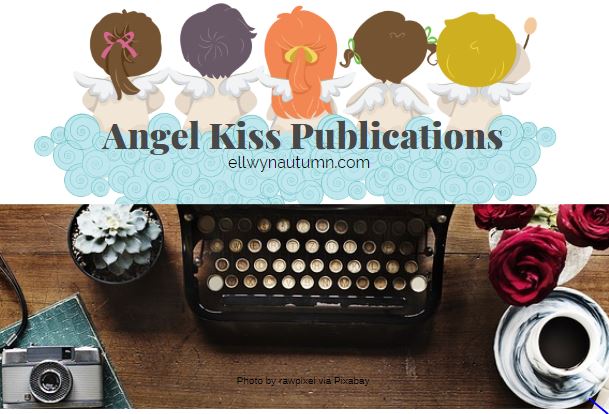 Book blogger, Anie took time out of her busy schedule to talk with me about her blog Diary of a Wannabe Writer.
As a writer and a book reviewer, Anie believes it's all about the books. Some of her favorite genres are urban fantasy and high fantasy.

It's thanks to people like Anie that authors have a credible venue where they can receive authentic reviews on their work. Thanks, Anie!

Now that I've introduced you to Anie, let's get to know her a little better.
Hello, Anie, welcome to Angel Kiss Publications. Thank you for agreeing to do this interview.
Thank you for having me.
What inspired you to be a blogger?
One day, when I was in a really bad place I was browsing YouTube and accidentally stumbled onto a BookTube video. This lead me down the rabbit hole that is the internet of books.

Soon after I discovered bookstagram and blogs that were dedicated to books (my favorite). I was blown away, by how many people read and love books as much (or more) than I do and like the same stuff.

Those people who work so hard on sharing booklove pulled me out of the funk and helped me rediscover my love for books. Before that I hadn't picked up a book in months. I've been reading ever since.

After a few months of just observing, I opened my own blog. I wanted to be part of that world, even if only in a small way, and Diary of a Wannabe Writer was born. 🙂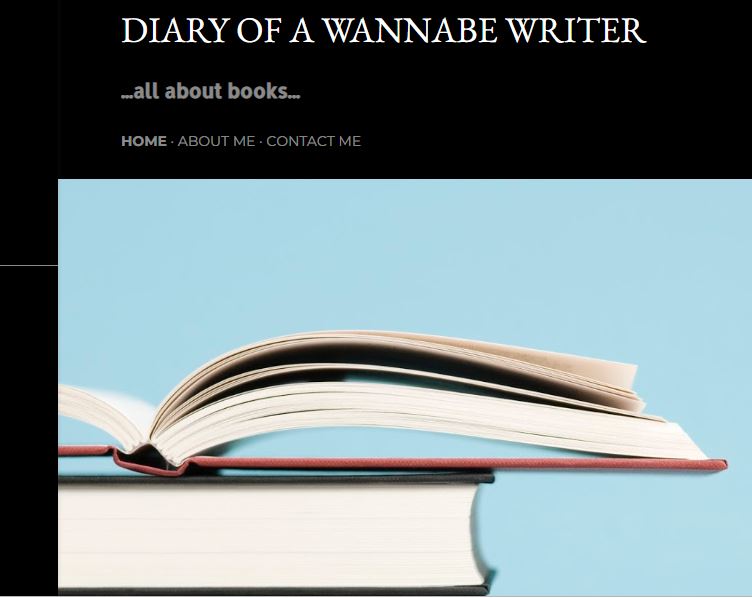 Can you tell us a little about Diary of A Wannabe Writer?

Diary of a Wannabe Writer is my little piece of the internet where it's all about books. I talk about books I've read, books I want to read, make random lists of my favorites and write about my writing journey.
Is blogging your full-time profession?

I wish.:)
How long have you been blogging?

I've been blogging for a little over 3 years.
How many books have you reviewed?
Before blogging, I posted reviews on Goodreads, so I don't know the exact number, but it's well over 400.
Which genres do you review?

I review anything that sparks my interest, mostly urban fantasy, high fantasy, sci-fi, sometimes romance and anything with a paranormal element to it.
What do you find most challenging reviewing for these genres?

For me, it's very hard to review a book I love, that is special to me because it's hard to put those feelings into words.
What are you reviewing now?

I'm currently reviewing The Connely Curse by Velez, A Gathering of Shadows by V. E. Schwab & Angelbound (special edition) by Christina Bauer.
What has been your most rewarding experience since you started blogging?

The whole blogging experience is very rewarding, but a few things stand out: like meeting people all over the world who like the same things as me, finding new books and genres that I would otherwise never pick up and read, and seeing people love the books I've recommended (that's the best feeling :)).
What advice would you give to bloggers just starting out?

Have fun with it, don't take it too seriously.
Is there anything else you'd like your readers to know about you?

That I love to talk about anything bookish with fellow book lovers, so just message me anywhere if you like to geek out over books.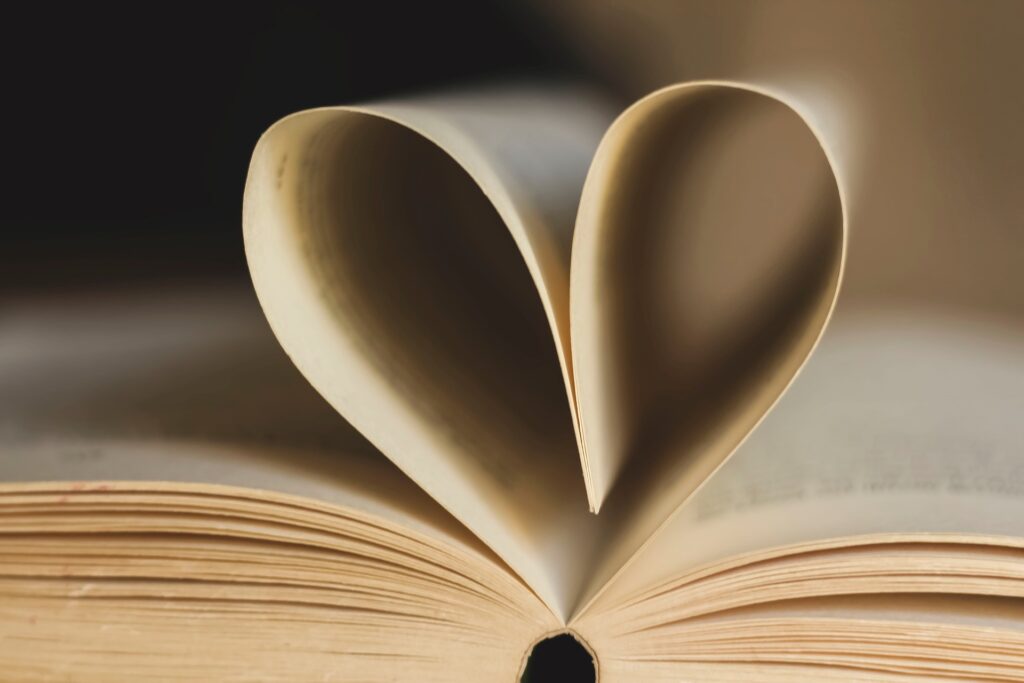 What message are you sharing in your blog?
Hopefully, book love.
What do you think makes a good story?

I don't think there is just one thing that makes a good story.
It has to be like some kind of magical blend of great characters, cool setting, amazing storyline & something else – but it's one of those things, you know when you see it.:)
What is your rating scale and what does each score mean?

I rate similarly to Goodreads, from 1 to 5 ?.
?Hated it
?? don't like it
???It was just OK, something missing
????I liked
?????LOVE IT, a new favorite
What criteria do you follow for a review?

I focus on how the book makes me feel as to opposed to the characteristics of it. I can explain that better with an example, let's take Twilight.

When reviewing it I could write about the dysfunctional relationship between Bella and Edward, the faults with Edward's nature and the borderline parental neglect with regard to Bella, but to be perfectly honest, when I read the book I didn't think about any of that.
I was so into the story that the world just melted away. And it's been years since I've read it, but the story is still with me—that is a good book for me.

So when I'm reviewing a book I try to keep that in mind, how the book made me feel, if it pulled me into its world, if the story/ characters jumped out of the page and if the story stayed with me.

Other elements like story development and characters are important too, but those are not the things that stay with you, that affect you. And when I review the story, those are the things I'm looking for.
What are your favorite books/authors?

Wow, that's a hard question. Harry Potter of course, after countless re-reads its still one of my favorites.
Relentless Series by Karen Lynch, Penryn & the End of Days Series by Susan Ee, anything by V.E Schwabb (she is absolutely amazing).
Rick Riordan & Christina Bauer. Lunar Chronicles by Marissa Meyer. I love fairytale retellings, Ready Player One and so many more. It's very hard to just pick a few.:)
What are your favorite movies, TV shows?

I love Marvel movies, I've been a fan ever since the first Iron Man. I've watched that movie like a million times.

As for TV shows, I have this habit of quitting the show in the middle of the season and never wanting it to watch again.

Regardless of that, I love Friends (watched it so many times I have every episode memorized), The Big Bang Theory, Lucifer (first season), Scorpion (first season), Arrow & Flash (both just the first season—can you see a pattern here ? 🙂
When you're not blogging where can we find you?

Most of the time I'm reading. 🙂

I also love to write and make up new stories, spend time with my niece, watch Netflix and waste lots of time on social media.
How can an author have their book reviewed by you?

All you have to do is send me an email with info about the book and if the story sounds like something I would enjoy I'm happy to review it.
Do you have a website/Facebook page, etc?

I have a blog [http://diaryofawannabewriter.blogspot.com/], bookstagram [@aniesbooks] & Twitter [@anie_1027].
Thank you, Anie, for spending time with us and sharing your story. We wish you and Diary of a Wannabe Writer continued success and lots of luck!
Thank you so much!