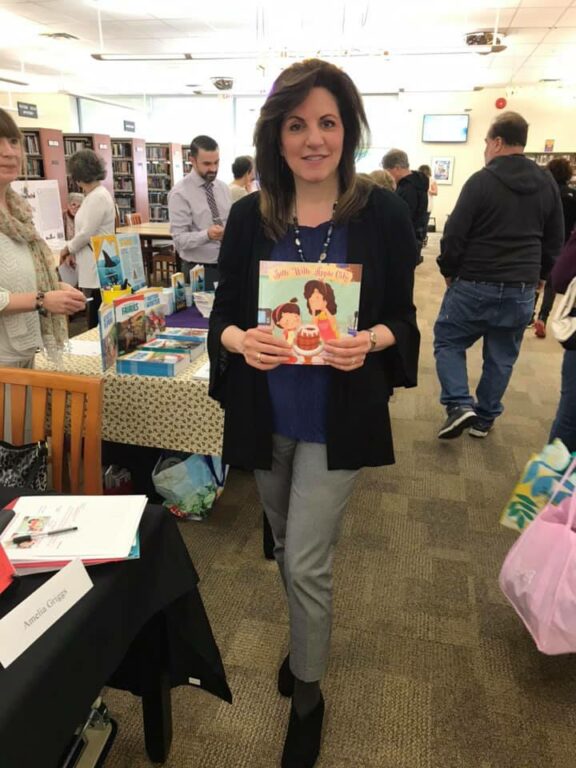 By way of introduction, here is Amelia Griggs' bio:
Amelia Griggs is a Learning Design and Development specialist, Instructional Designer, Writer and Authorpeneuer.
She enjoys researching, designing, and developing all kinds of educational materials, writing instructional articles, blogging, and composing fictional short stories.
She is currently working on educational eBooks, how-to guides, and instructional YouTube videos.
Amelia has always loved writing for as long as she could remember. She also loves writing short stories, rhymes and poems, and there's even a historical fiction novel in her future.

She has a Bachelor's of Business Administration with a Major in Computer Science, and a Master's of Science in Instructional Design and Technology.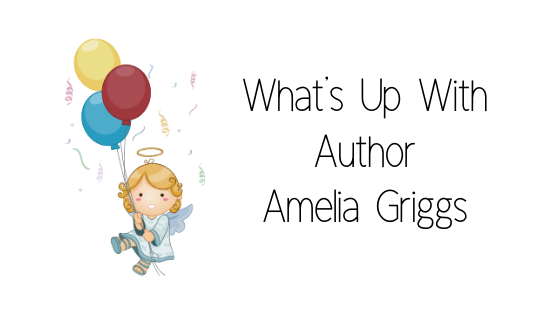 Hello, Amelia, welcome to Angel Kiss Publications. Thank you for agreeing to do this interview.
Thank you for having me.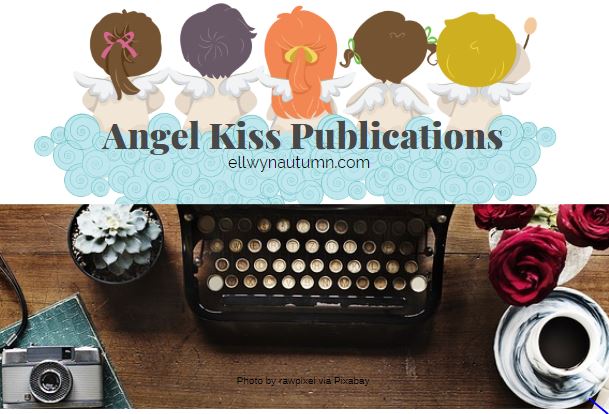 When did the writing bug ensnare you?
I always loved to write, for as long as I could remember. As a young girl, I was fascinated with rhyming and poetry, especially funny ones. I always had a secret wish to someday write and publish books.
Is writing your full-time profession?
Currently, I devote about 50% to writing, publishing, and marketing. I'm also a freelance Instructional Designer and eLearning developer.
Eventually I can see myself dedicating most of my time to writing, self-publishing, marketing, and helping others fulfill their dream of publishing a book.
How long have you been writing?
For many years, but I got serious about it about 10 years ago.
For years I was writing training manuals and building computer courses, and then I started writing online educational articles, and then short stories.
Writing short stories, poems and rhymes was fun and allowed me to be more creative. I entered a short story contest, and then 2 of my stories were selected to be part of a short story anthology. After that, I was hooked.
Have you won any literary awards?
1st and 2nd place for a monthly short story contest in 2014 to be published in an anthology book
Best Seller Ranking on Amazon for several of my books in my Microsoft Office Tips, Tricks and Shortcuts series
Best Microsoft Excel Books of All Time Winner, BookAuthority.org
Reader's Choice in Business and Investing, 2018, 3rd place, TCK Publishing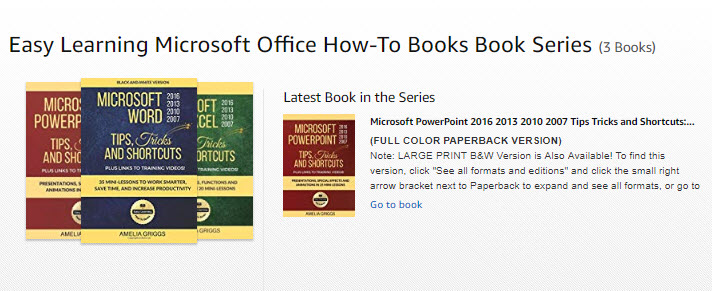 How many published books have you written?
So far, 9 books in 2 different genres, including business technology and children's books.
Which genres do you write?
I like to write in different genres, including non-fiction technology books, and fiction including children's books.
I'm also working on a non-fiction book and video series about my author journey due for release in 2021.
What do you find most challenging writing for these genres?
For my technology book series, the challenge is keeping up with software updates and new content.
For my children's book series, the challenge is figuring out the best storyline, characters, and illustrations to fit for today's audience. The key is to create something unique and special.
What are you working on now?
I'm working on my author journey book and video series. The goal in mind is to help authors in different genres learn how to successfully self-publish and market their books.
Where do you find inspiration for your characters?
For my children's books, my mother and memories of childhood are my biggest inspiration.
For my technology and other non-fiction books, after years of working in the computer industry, it was always my dream to write instructional books to help others.
The common theme in all my books is learning and have fun doing so.
What has been your most rewarding experience since publishing your work?
My most rewarding experience has been attending author expos and live events where I can talk and meet readers.
In addition, it's also rewarding when readers reach out to me online and let me know that one of my computer books helped them be productive, or that one of my children's books brought joy and fun to their family.
The most exciting reward is when someone sends you a picture of them holding your book in their hands.
What advice would you give to authors just starting out?
For new authors, I would say to keep writing and never give up. Dream big and remember you can accomplish anything!
Also, be sure to network with other successful authors who can mentor you, as you continue your author journey. When you need help, ask for help. Never stop learning.
Is there anything else you'd like your readers to know about you?
Just that I am a strong believer that anyone can accomplish anything, as long as you believe.
If a little negative voice pops into my head and says that isn't good enough, I replace the negative thought with a positive one.
It's just like in the children's story "The Little Engine That Could."
What message are you sharing in your books?
All my books share a common theme: Learning. Just like books come in different shapes and sizes, so does learning.
Learning can be as simple as learning a new word, or as complex as developing a computer program. All my books are designed to help both children and adults learn something new.
What are your favorite books?
I love to read as well as write in different genres, so I have many favorite books in different genres.
This includes non-fiction (the Power of Positive Thinking by Norman Vincent Peale), suspense (Agatha Christie novels), historical fiction (the Abbington Picket series, by Corinne Hewitt) and children's books (Amelia Bedelia books).
As a young girl I remember reading Forever by Judy Bloom, and I still have this book.
When my children were very young, I enjoyed reading as many children's books as possible, especially rhyming books like Dr. Suess' The Cat in the Hat.
As an adult, I love reading self-help books, suspense/mystery and business/technology.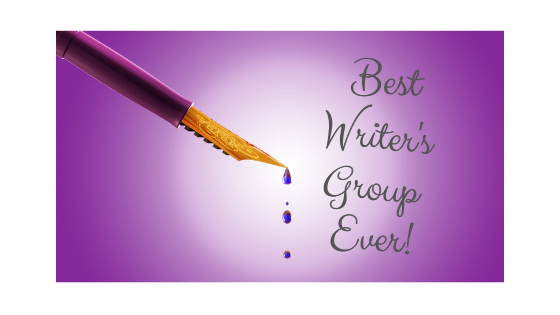 If you could create an author's group with writers from any time period, who would you invite?
Hmmm. That's an interesting question. There are so many talented authors in the world right now, as well as in the past.
I think it would be interesting to have writers from a variety of eras, including William Shakespeare, Charles Dickens, Edgar Allan Poe, Agatha Christie, Dr. Suess and Maya Angelou, to name a few.
Who has influenced your writing the most?
My mother is my inspiration for writing.
She used to tell me interesting stories about how she grew up in Italy, and how they made things by hand, including clothes, embroidered napkins and blankets, and how they cooked every meal from scratch.
When you're not writing where can we find you?
When I'm not writing or working, I'm either cooking, drawing, creating training videos, exercising, watching movies, listening to comedy shows, or spending time with family and friends.
A movie producer wants to turn your book into a movie, and you get to make a cameo. What would you do in the movie?
I could play a teacher, and one of my students is Bella, the main character in my children's books.
For show and tell, Bella shows everyone how to bake a cake. Fast forward 20 years and Bella is now a grown woman with her own café, where home-baked goods are the most popular thing on the menu.
Hey…that gives me an idea for a hallmark movie!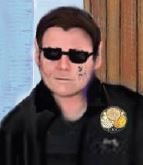 An elf named 12-25 approaches you. He's sneezing, wheezing, coughing and there's a strange tattoo of a snoring dog on his cheek. What do you do?
Help him find his way home so he can get well. Since his name is 12-25, he is probably one of Santa's helpers and needs to get back to the North Pole in time for Christmas!
What are your most effective marketing strategies?
To effectively market books, it's important to build your brand, know your audience and build a following.
Doing so helps you interact with potential readers to let them know about new books and offerings they may like.
When possible, it's helpful to attend in-person author events. In addition, it's important to have a strong online presence and interact with customers and network with fellow authors.
Do you have a website/Facebook page, etc?
Yes, I have a blog called www.ameliaswritingcorner.com and several other websites. All of my links can be found on https://linktr.ee/ameliagriggs
Where can we find your books? My books are available online on www.amazon.com/author/ameliagriggs as well as many other online bookstores, and several local bookstores in the area where I live.
Thank you, Amelia, for spending time with us and sharing your story. We wish you continued success and lots of luck!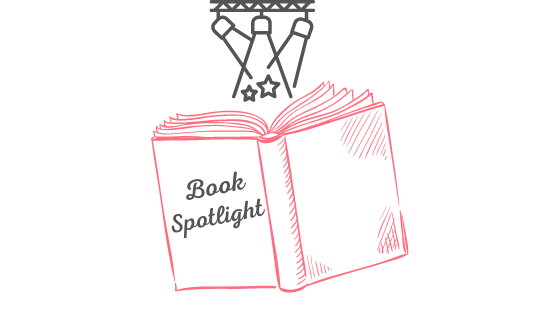 Amelia's Featured Book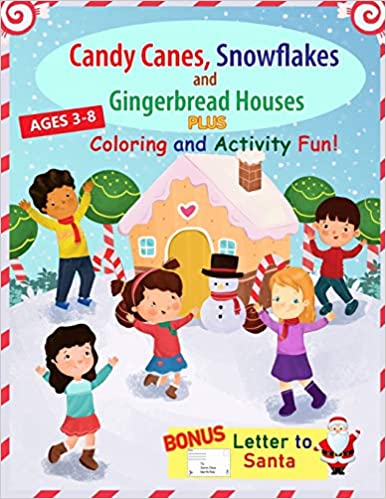 ***The Bella and Friends Learning Series! ***
The third coloring and activity book in the series: Candy Canes, Snowflakes and Gingerbread Houses PLUS Coloring and Activity Fun!
This fun coloring and activity book is holiday-themed and includes lots of FUN activities including:
Matching Activites
Drawing Activites
Spot the Difference
Seek 'N Find
Mazes (Easy, Medium and Hard Levels)
Color by Number
Decorating Activities
Counting Activites
Snowflakes Dots Games
Missing Letters
Christmas Crossword
This coloring book is inspired by the book "Snowflakes With Sugar" which is part of the Bella and Mia Adventure Book Series. There are lots of candy canes, snowflakes and gingerbread houses throughout this book!
The Bella and Friends Learning Series is inspired by the books in the Bella and Mia Adventure Series, where the use of rhymes and recipes promote fun activities with parent and child. Now it's time for more fun with holiday activities!
* * * * * * * * * *
Here are other books you might like in the Bella and Mia Adventure Series. These are fun rhyming stories! Learn about recipes and how it is to cook!
Silly Willy Apple Cake
Squishy Wishy Meatballs
Snowflakes With Sugar