Aspiring, Part 1 of the Siblings' Tale ebook $1.99 for Easter weekend (usual price $4.99)

2019 winner of Literary Classics gold award for fairytales and silver award for young adult fantasy.
At her mother's death-bed Elisabeth learns that her mother's illness is no accident and that her own life is in danger. Evil witches are plotting to take over the kingdom of Vendale.
All alone, naive and untrained, Elisabeth's determination is all she has to confront her mother's murderers as she discovers love at the same time. While Richard's behaviour sends distracting mixed messages, Elisabeth finds herself stuck in limbo: she is treated like a child but is forced to make adult decisions.
Meanwhile, the witches' plot spins a fateful web around her. Can Elisabeth succeed in the face of insurmountable odds?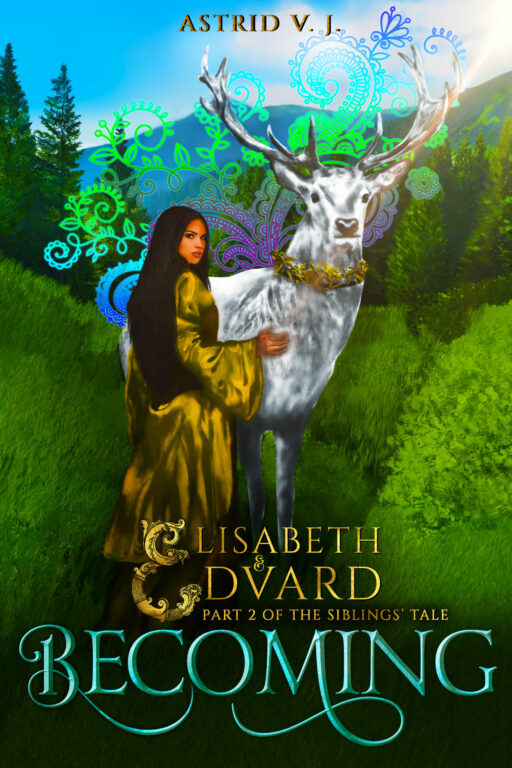 Becoming, Part 2 of the Siblings' Tale ebook $0.99 for Easter weekend (usual price $4.99)
Leaving behind all they know, Elisabeth and her brother, Edvard, flee beyond the mountains.
Elisabeth must break the mind-link her stepmother, Olivia, has forged or else the kingdom of Vendale will fall into ruin while the love of her life becomes a puppet to the witches' coven.
In an attempt to force Elisabeth and Edvard to return, Olivia sends her magic after them, pursuing them with all the force of her power and transforming Edvard into a creature of the forest. Elisabeth succumbs to despair and Edvard sets out to find help.
He meets an unexpected deliverer, with whose help the siblings embark on a journey of discovery, learning about the forest and a world they hardly knew existed.
Can Elisabeth break the mind-link? Can Edvard overcome his prejudices? For the sake of Vendale and the home they fled, brother and sister must face their demons, rise to the occasion, and discover how to defeat the witches.
About The Author:
Astrid V.J. is an award-winning South African author, social anthropologist and transformational life coach. She started writing aged twelve and never looked back.
When she's not reading or writing, you'll find her playing crazy games with her two young children, doing crafts, playing music or taking a walk in the Swedish woods near where she lives.