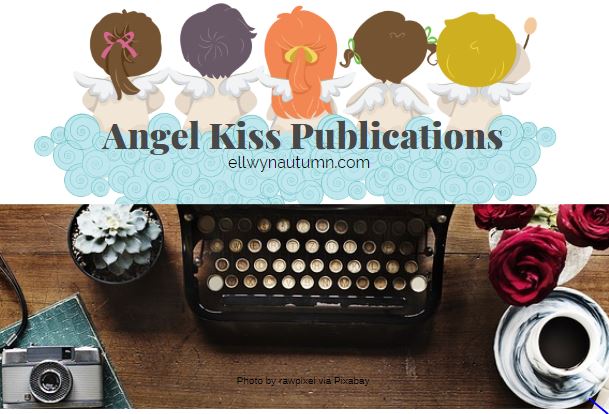 Gabi Garcia is a woman whose accomplishmentscan inspire us all to set our goals high. As a young child, she and her family came to the United States from Mexico. When she first arrived, Gabi knew very little English, but she didn't let that hold her back. She applied herself and soon became bilingual in Spanish and English.
After high school, she earned a Bachelor's Degree in Government and Spanish. Upon graduating, she became a teacher before getting a Master's Degree in Educational Psychology.
Today she is a licensed professional counselor, a prolific author and a proud mother.
She lives with her family in Austin, Texas.
Now that I've introduced you to Gabi, let's get to know her a little better.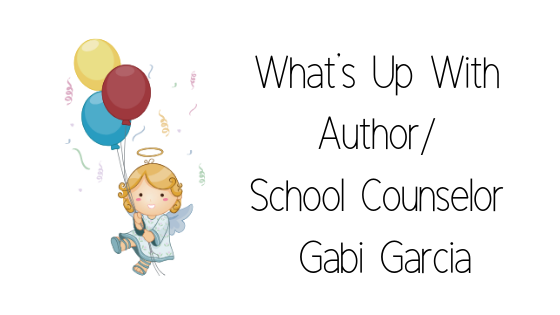 Hello, Gabi, welcome to Lemon Drop Literary. Thank you for agreeing to do this interview.
Thank you for having me.
Why did you become an Elementary School Counselor?
I was a bilingual teacher for 4 years and realized that the students I worked with did not always have access to bilingual counseling services and there was such a great need.
What grades do you serve?
(K-3, K-5?) I worked on an elementary campus for 4 years and served students K-5. After that I became a Special Education Counselor in my district where I served students who received special education support in grades K-12! I did this for 12 years.
What are the responsibilities of an Elementary School Counselor?
So many! When I was on a campus, I provided classroom guidance lessons to all grade levels (weekly & biweekly), individual and group counseling, mentor/volunteer coordinator, 504 coordinator, parent and teacher support, ARDs and other duties as required that I am possibly forgetting.:)
What are your concerns regarding the mental health of young children?
I am concerned that there is not enough support to address these needs. Campus counselors are overburdened, and community resources seem to always have their funds scaled back, meanwhile it is our kids who pay the price.
Have cuts to education effected School Counselors? If yes, how so?
Most definitely! School counselors wear so many hats and one of the things I saw in my district was a great deal of burnout.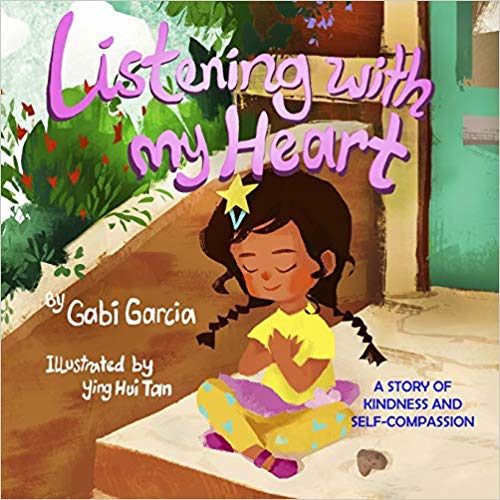 How has your School Counseling experience influenced your writing?
My work has been a huge influence. I think it is critical that we give our students the tools to be caring, engaged, thoughtful individuals that see their worth beyond test taking. One of the reasons I wrote Listening with My Heart is because I saw how hard kids could be on themselves when they made mistakes or things didn't go the way they wanted. I also realized that adults talk to kids a lot about how to be friends to others, but not about how to be friends to themselves and this is so important!
What inspired you to become a writer?
I have always had notebooks of stories or poems I was working on, but it took me a while to give myself permission to share my work with the world. In a way, I see my writing as an extension of my counseling work. It is my intention that my books will be of service somehow. This inspires me to keep writing.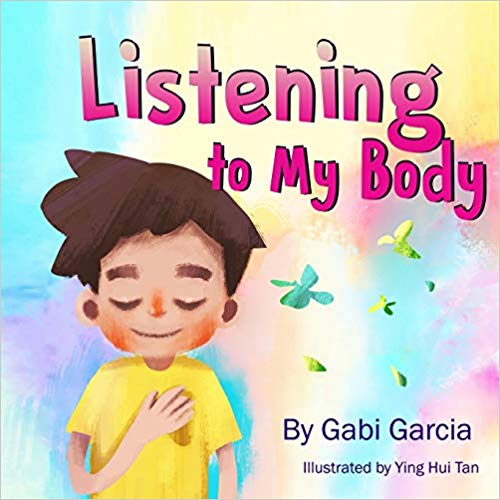 Which genre do you write?
Currently I am only writing children's picture books.
What do you find most challenging writing for your genre?
Children's books need to be short otherwise, kids (and adults) can get bored. You need to convey the story/ message in 500-600 words, which can be tough.
What are you working on now?
I am working on a children's picture book called Mateo Finds His Wow: A story of Wonder & Gratitude which will be out late April/early May.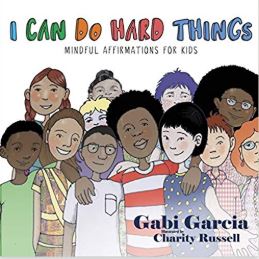 How many books have you written?
I have written 4 books: Listening to My Body, Listening with My Heart, I Can Do Hard Things, and my soon to be released book Mateo Finds His Wow.
What has been your most rewarding experience since publishing your work?
It has been incredibly rewarding to hear from kids, parents and educators who take the time to let me know that they my books have been useful to them or supported their work in some way. It is very humbling.
What advice would you give to authors just starting out?
Make the time to write and don't worry about it being good. Write.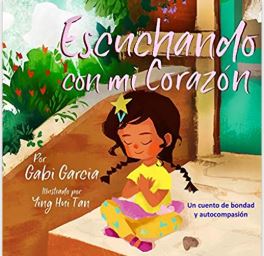 What message are you sharing in your books?
All of my books have an underlying message I hope teaches children to be mindful and kind to themselves, although they all do it in different ways. Listening to My Body teaches kids that the better they get at paying attention to their bodies and their feelings, the better they'll get at treating themselves with kindness and care, Listening with My Heart teaches kids to pay attention to how they talk to themselves and the importance of being a friend to themselves, and I Can Do Hard Things teaches them to pay attention to their inner voice and values so they can be true to themselves.
When you're not writing where can we find you?
I have an almost 6-year-old daughter, so I spend most of my time playing, riding bikes or otherwise engaged with her and my family. I also love going on walks, practicing yoga and reading.
What are your favorite books?
The House on Mango Street by Sandra Cisnero, A Wrinkle In Time by Madeline L'Engle, Trauma Through a Child's Eyes by Peter Levine and Maggie Kline, The Body Keeps Score by Bessel Van Der Kolk, and anything by Brene Brown.
What are your favorite TV shows/movies?
I really enjoy food shows like Chef's Table, Ugly Delicious and most recently Salt, Fat, Acid, Heat.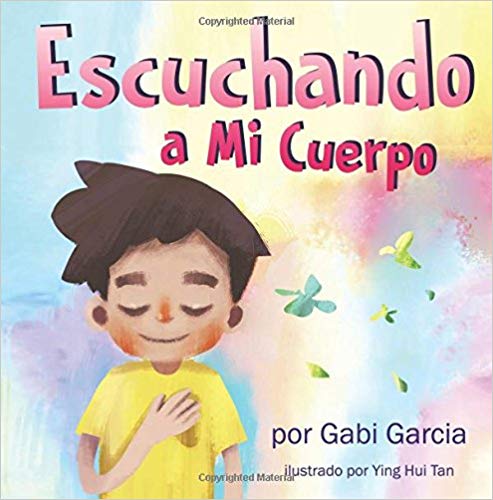 Is there anything else you'd like your readers to know about you?
I am so deeply grateful for the work that teachers and counselors do. It is such important work and while I am not in a school at this time; I do hope that my books can be of use and support the work that educators do.
Do you have a website/Facebook page?
Yes! Gabigarciabooks.com has free downloadable reader's guides that accompany all my books. My hope is that these materials will be useful to you (about 80%) even if you don't have the books.
Facebook: https://www.facebook.com/gabigarciabooks/
Instagram: https://www.instagram.com/gabigarciabooks/
Where can we find your books?
Amazon
Thank you, Gabi, for spending time with us and sharing your story. We wish you continued success and lots of luck!