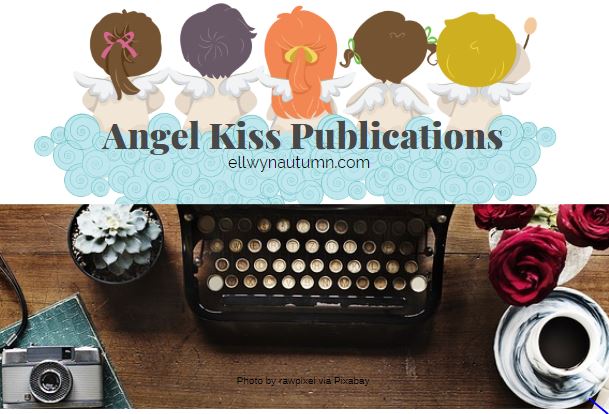 Kristin Ward is a benevolent soul who cares deeply about our environment. This love of nature comes through in her thought provoking writing where she presents characters and themes pertinent to our modern day society's damaging effects on the world.
Kristin has a wonderful sense of humor, enjoys long walks with her family and welcomes the chance to spout her favorite movie quotes.
Now that I've introduced you to Kristen let's get to know her a little better.
Hello, Kristin, and welcome. Thank you for agreeing to do this interview.
Thank you for having me.
What inspired you to be a writer?
I would have to go back to middle school, 7th grade to be precise. When my English teacher, whom I still keep in close contact with, likened my writing to Saki, the author of The Interlopers, I was hooked.
That defining moment began my foray into mad scribblings of terrible poetry and story starters galore.
As an adult, I spent many years dabbling in writing and began a few book ideas I have yet to complete, though I may never finish those as my interest waned.
The inspiration for my first self-published novel came from research I conducted while writing a graduate course in environmental education. As I dug into the history of the earth and learned about various environmental shifts, a seedling of an idea took root.
I began to wonder what the world would look like if drought ravaged the planet and water became the global currency. While this first book took about five years to write, family and career being the primary reason for the delay, I finally reached that pinnacle of achievement and published in May 2018.
The sequel was published in November, following a very strict deadline I had set for myself after completing the first book.
Is writing your full-time profession?
I would love to be an author full-time. In fact, that is an aspiration. However, I have a career outside of my author life I enjoy.
Have you won any awards?
Yes! I am overjoyed to say I recently won the 2018 Best Indie Book Award in young adult fiction. This award was incredibly validating as it tells me that the premise of my story and writing style have merit.
I have entered other competitions and will enter the sequel as well. I feel that book awards are a great way to reach a broad reader base and increase exposure as an author.
How many books have you written?
I have published two books. My plan for 2019 is to publish another two novels and a collection of my poetry (My 7th grade English teacher has repeatedly asked that I do so as she loves the poems I post on social media).
Which genres do you write?
My first two books, and my current work in progress, are in the young adult category. However, I have numerous story ideas floating around in my head and plan on branching out into adult fiction as well.
What do you find most challenging writing for these genres?
I think the biggest hurdles, in any genre, are originality and large-scale appeal. While I feel that my first two works are original ideas, I struggle with reaching a broad reader base that includes teens.
Most of my readers are out of high school. I do a great deal of advertising and am active on social media in an effort to attract readers who enjoy dystopian fiction and hope that my novels find their way into the hands of high schoolers.
What are you working on now?
My current work in progress is a sci-fi-fantasy crossover with a bit a romance, all entwined in an environmental theme. I'm having a lot of fun developing the characters in this story and I'm looking forward to reaching the point when I can write the big action scenes. My goal is a spring release of this work.
Where do you find inspiration for your characters?
My inspiration comes from a variety of sources. I love reading a wide range of genres and am always inspired by the characters and story lines. I also get many of my ideas from my own interests and research I do along the way.
Like all authors, the characters I write always have pieces of my personality within them. The main character in my current work definitely has my sense of humor!
What has been your most rewarding experience since publishing your work?
There are a few experiences that have been true milestones in this journey. The first of these was the moment I clicked submit on Amazon's site.
It was elating and terrifying. My work would officially be in the hands of readers. This thing I had nurtured and kept close to my heart was suddenly out there for everyone to read, interpret and comment on.
It's a bit like dropping one of my sons off at school for the first day of kindergarten! I was excited and a nervous wreck!
The most rewarding experiences come in the form of reader's comments. Not everyone will like what an author writes, but when a reader takes the time to compose an honest review, it's profound.
I have been blessed with a few truly glowing reviews that reflect the connection readers have with the characters and content of the books. A couple of comments on the sequel show a depth of understanding and appreciation for the message the story is conveying.
What advice would you give to authors just starting out?
"If you dream it, you can do it!" ~ Walt Disney
That quote sums up how I feel about someone who longs to be a writer. Publishing has transformed over the years and this shift has opened the door for new voices to make themselves known and share their work.
Self-publishing provides a platform accessible to everyone. Plus, the indie author community is incredibly supportive and I'm grateful to have joined their ranks.
For those writers just beginning their journey, here is some sound advice:
Hire an editor! Everyone needs one. I love my editor, David Taylor of thEditors.com. He's helped me develop my first drafts into something wonderful through his expertise and understanding of the story I want to tell.
Establish a website and begin blogging. This was actually my first step. I started my blog and worked to establish a reader base for my blog and newsletter. It's a great way to connect with readers and is a good platform to practice your writing chops!
Get on social media, especially Facebook and Twitter! Twitter is a huge platform for authors, agents, and publishers. On Facebook, you'll find author groups that will enable you to connect and support each other.
Learn how to market your book. I never realized how important marketing is when publishing a book until I started this adventure. Author groups on Facebook are a great marketing asset!
Is there anything else you'd like your readers to know about you?
I love connecting with readers and I'm very active on social media! Please reach out as I would love to hear from you
What message are you sharing in your books?
Big themes in my books revolve around the environment. In my first book, After the Green Withered, my main character inherited a world we are in the midst of creating.
Perhaps if people had made different choices, her world and the challenges she faces would be much different. I feel it's important for us, as human beings, to step back and think about the world future generations will inherit. Every action is important, and no action is too small to make a difference.
What are your favorite books/authors?
In the dystopian genre, I really enjoyed The Giver, The Handmaid's Tale, and The Hunger Games. Each of these stories touches on themes that are thought-provoking.
I'm also a classic re-reader. The true test of whether I love a book or just like it is if I will re-read it. One of my favorite books to read every few years is The Pillars of the Earth by Ken Follet.
This epic saga is a roller coaster of action, emotion, intrigue, corruption, and storytelling that takes me back to a world I love to visit every time I read it.
What are your favorite movies, TV shows?
I'm a movie nut and I quote movies. A lot. My favorite movie quotes come from The Princess Bride. If you were to come to my house and utter the phrase, "No more rhyming now, I mean it!" There would be a chorus of, "Anybody want a peanut?" Yep, from The Breakfast Club to Guardians of the Galaxy, my movie favorites come out in numerous quotes and references.
When you're not writing where can we find you?
I love taking walks with my sons and our dogs. When the weather is nice and trails aren't muddy, you can find me in the woods. I also enjoy relaxing at home, curling up on the sofa with a good book or chilling out with a great flick.
Do you have a website/Facebook page, etc?
Instagram:
website:
Amazon:
Twitter:
Facebook:
Where can we find your books?
Amazon:
And other online retailers:
Thank you, Kristin, for spending time with us and sharing your story. We wish you continued success and lots of luck!