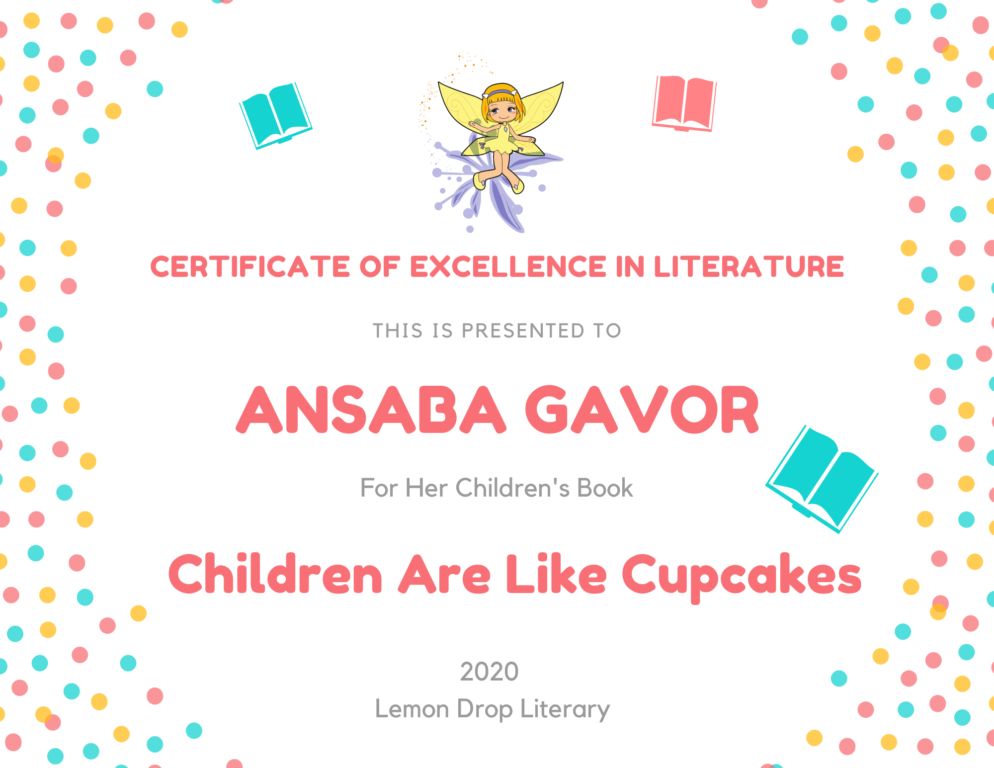 I've taken all the Independently Published books I've reviewed from 2020 on my educational blog Lemon Drop Literary and awarded one a Certificate Of Excellence In Literature for its educational value.
When I review a children's picture book, I strive to keep students, teachers and the rigors of lesson planning in mind.
A few of the questions I ask are: How will this book translate into the classroom? How will it help teachers meet their lesson plan objectives? Is it engaging and fun? Did I enjoy reading it and most importantly do I want to read it again?
Congratulations, Ansaba Gavor! In my humble opinion, Children Are Like Cupcakes, has met all the criteria to earn a place on my virtual classroom bookshelf!
This year I'd also like to recognize two authors who've created two wonderful educational learning series that also belong on my virtual classroom and home bookshelves.
Amelia Griggs' The Bella And Mia Adventure Series and its companion workbooks Bella And Friends Learning Series. Each book is adorable on its own; combined they're a complete set of learning fun with an extra scoop of sweetness!
Robin Woods Prompt Me Series. I've been using her Prompt Me Novel for my own story development and my characters are coming to life more than ever before!
Thank you, ladies, for all you do to help children and aspiring writers achieve their full learning potential.