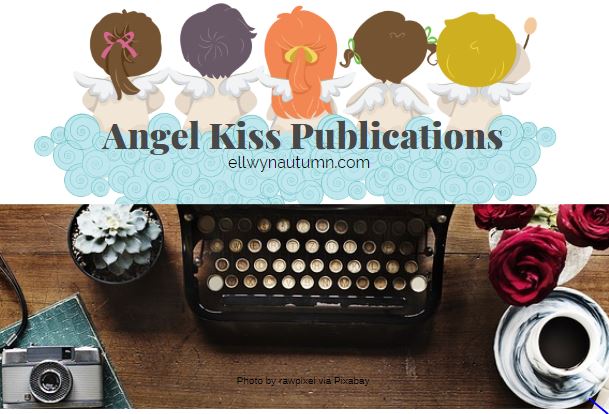 The Lahaska Book Shop is the first stop on my Independent Book Store tour. In an effort to bring awareness of how vital these places are, I'm interviewing the great folks who manage them.
A few weeks ago, I had the great pleasure of chatting with the manager of The Lahaska Bookshop, Daniel Eilisii. The moment I stepped through the door, Daniel and his staff greeted me with smiles, eager to share their love of books with me.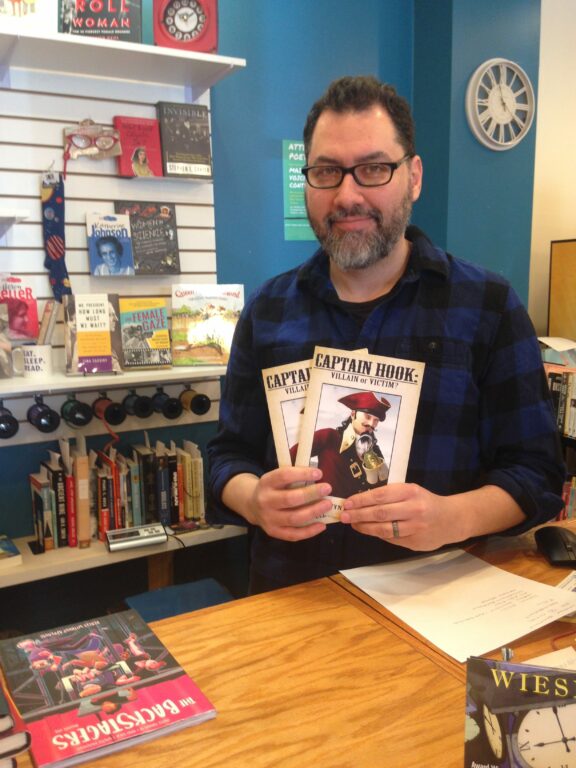 The Lahaska Bookshop, located in Peddler's Village in Pennsylvania, is a bright and cheerful place. Peddler's Village is a quaint shopping mall with cobbled paths and picturesque store fronts.
Like the other merchants, The Lahaska Bookshop, has large glass windows filled with eye-catching displays that delight and entice. But, they specialize in one important item the others don't-books!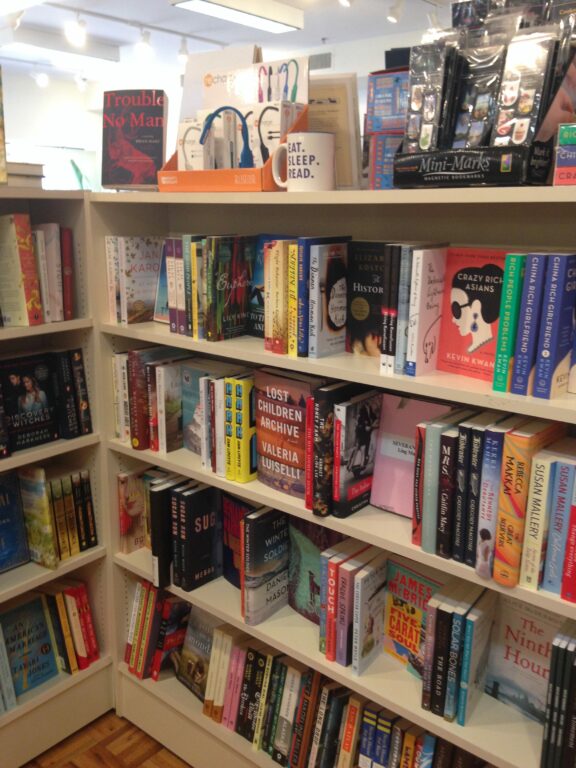 Not only did Daniel welcome me to his beautiful shop, he was kind enough to answer the many questions I had about running an Independent Bookstore.
Hi, Daniel, welcome to Angle Kiss Publications. Thank you so much for agreeing to do this interview.
Thank you for having me.
What motivated you to open (or work at) an Independent Book Store?
Well, my family owned a small bookstore back in the '90s, The Dublin Bookshelf. And when I started working at the Doylestown Bookshop in 2005, it felt similar in a way.
A family-owned store. There was a camaraderie with all the staff. We all share a love of reading. That continues to The Lahaska Bookshop.
Can you tell us a little about the Lahaska Book Shop?
We are a relatively new store located in Peddler's Village. We've been here almost a year and a half. We are connected to the Doylestown Bookshop which has been in Doylestown for over twenty years.
Our staff has decades of bookselling experience. We have a large selection of books in every subject as well as gifts, cards, stationery, puzzles, and toys.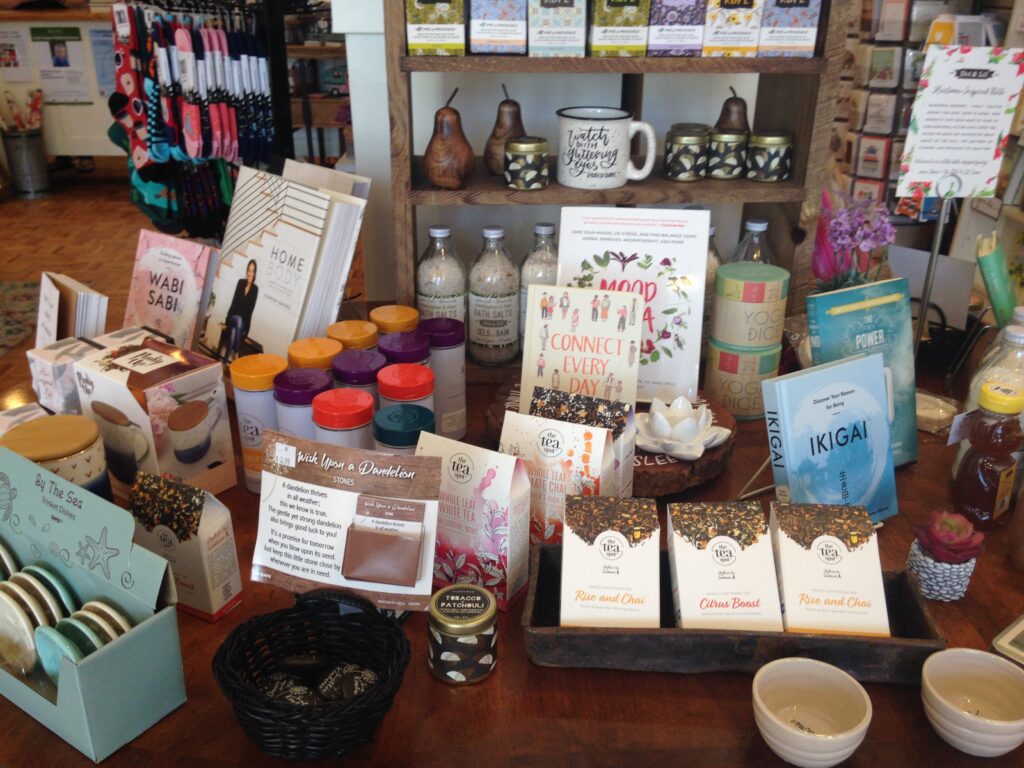 What's involved with running an independent book store?
I can only speak of my experience but it's a full-time job that is always active and exciting. Besides the basics of ordering books, unpacking, processing, and shelving, we are handselling books and making recommendations throughout the day.
Making displays, arranging new sections, trying to keep things fresh and interesting. It also takes time to develop an understanding of what books your customers are interested in and stocking those books yet still keeping an assortment of books on the shelves for visitors and tourists.
Is competition with online retailers difficult? How do small book stores compete with Amazon and Barnes & Nobel?
In the past decade, there has been a movement to support your local businesses. These stores are the backbone of our communities. People want to have that connection.
I will shop at my favorite stores because they do their best to take care of me and I want to do the same for them.
Among independent bookstores, there is also an invaluable network of support provided by the ABA, The American Booksellers Association.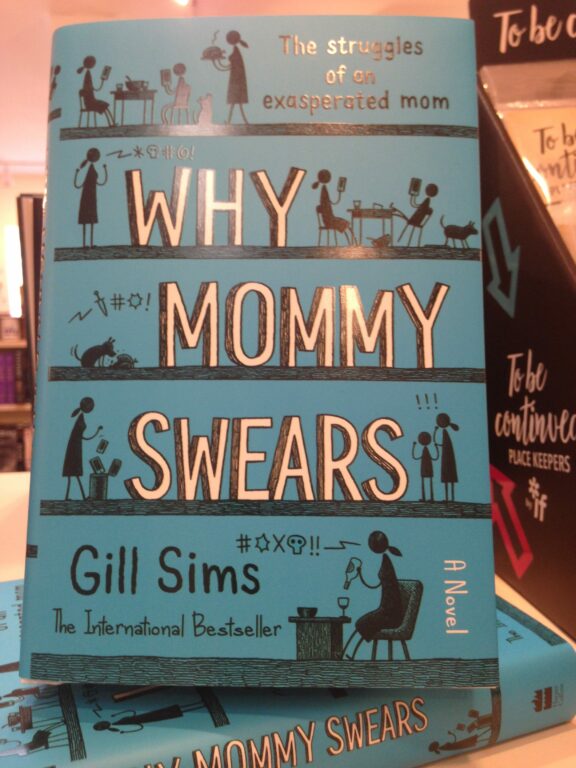 What makes your store unique?
I think what makes our store here at Lahaska and at the Doylestown Bookshop most unique is our staff. No matter what business you are in, you need a crew of people that love what they do.
You need that love to be infectious. So it's the faces and the smiles and the love of books. We all want our customers to discover their next great adventure in literature.
And we love customers recommending books to us. We're all in the biggest coolest book club ever.
What are your biggest sellers?
This changes a lot throughout the year. Right now "Where the Crawdads Sing" by Delia Owens and "The Tattooist of Auschwitz" by Heather Morris are selling very well. "A Gentleman in Moscow" by Amor Towles and Tara Westover's "Educated" continue to be popular.
Do you have promotions throughout the year?
We have promotions and special events throughout the year at both of our stores. We held our "Blind Date with a Book" promotion during the month of February.
The books come wrapped up in plain brown paper and tied with twine with just a few keywords of description written on them to pique your curiosity and take a chance.
March has been history month in our Doylestown location. We are working with the Doylestown Historical Society to put on programs all about the interesting and almost unknown facets of our community.
We have a regular children's storytime every week and many diverse book clubs. Also, The 5th Annual Independent Bookstore Day is Saturday, April 27th!
Do you have author book signings?
We do.
What advice would you give to authors just starting out?
As a bookseller I would say after the hard work of writing your book is done, there is still more hard work to come. Getting out there to promote and sell your book is not easy.
It takes time and lots of energy. Promote your work on blogs and social media. Send it out to get reviews. Look for new and unique ways to promote.
Work with your local retailers, develop a friendship with them and get to know your readers.. In talking to authors we've had at our stores over the years, the most successful have been the ones that communicate the best with their audience.
Is there anything else you'd like readers to know about you and your store?
Our website lists all the events and special programs for both of our locations. There is something upcoming for everyone.
We also have a great staff picks display. It's our favorite section. Get to know us and let's talk books!
What are some of your favorite books/authors?
The author who got really got me to love reading was Sir Arthur Conan Doyle. To this day, his books hold a special place on my shelf.
And I've been devouring and loving his other series and characters, "Brigadier Gerard", "Professor Challenger", the "Round the Fire" stories and his historical fiction, "Sir Nigel" and "The White Company".
I am also a big fan of science fiction, fantasy and horror. Tolkien, LeGuin, Bradbury, Asimov, Gaiman, Vonnegut and of course Stephen King.
Do you have a website/Facebook page, etc?
Thank you so much, Daniel, for taking the time to tell us about The Lahaska Bookshop. I had so much fun talking with you and exploring the store-again.