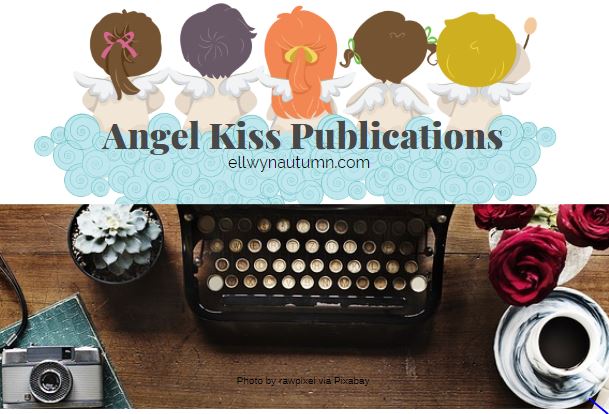 By way of introduction, here is DC Gomez' bio:
D. C. Gomez was born in the Dominican Republic, and at the age of ten moved with her family to Salem, Massachusetts. After eight years in the magical "Witch City," she moved to New York City to attend college. D.C. enrolled at New York University for film and television.
In her junior year of college, she had an epiphany- she was young, naïve and knew nothing about the world or people. In an effort to expand her horizons and truly be able to create stories about humanity, she joined the U.S. Army. She proudly served in the US Army for four years. Those experiences shaped her life.
Her quirky, and sometimes morbid, sense of humor was developed. She has a love for those who served and the families that support them. She currently lives in the quaint city of Wake Village, Texas, with her furry roommate- Chincha.
Now that you've been introduced to DC, let's get to know her a little better.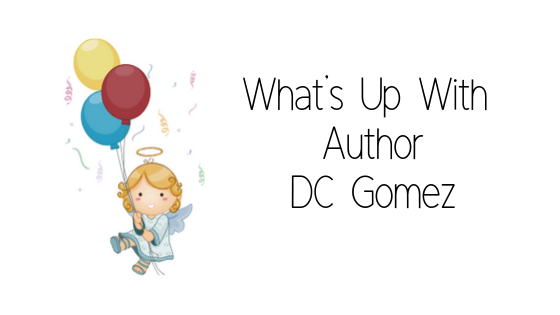 Hello, DC, welcome to Angel Kiss Publications. Thank you for agreeing to do this interview.
Thank you for having me.
What inspired you to be a writer?
I grew up watching my parents always reading and having books all over our house. From a very early age, I fell in love with books and storytelling. I knew from the time I went away to college I wanted to tell stories to people.
Is writing your full-time profession?
No, it isn't. I usually joke with people that I'm a writer that moonlights as a federal employee to help pay the bills. I'm very blessed, since I love both of the day-jobs I currently have.
How long have you been writing?
I have been writing for over 20 years, but I have only been writing novels for over a year now. It blew me away when I realized that I have been writing for over half of my life.
Have you won any awards?
Death's Intern recently won a 2018 Writer's Digest Honorable Mention.
How many books have you written?
I currently have two published books in the Intern Diaries Series with the 3rd book coming out in January. I also have one published children's book out with the second one coming also in January.
Which genres do you write?
I write in several genres. I have an urban fantasy series that crosses over with thriller. This winter I will start a romance/dark comedy series, and I do educational children's books.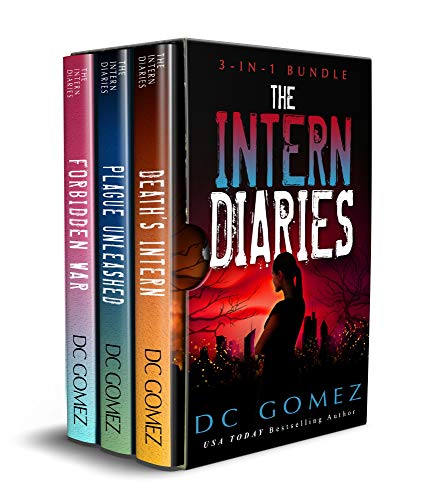 What do you find most challenging writing for these genres?
For me the hardest thing about writing in any genre is making sure I'm meeting the reader's expectations of the genre while creating an entertaining story. My goal is to pay each genre its proper respect. If I don't feel I can do that topic genre justice then I won't even try to do it.
What are you working on now?
It's probably a blessing and a curse, I have more outlines of books than the time I have available. Right now my hot project is an origins story for my urban fantasy series. After that I plan to start on my romance novels and a fun high magic trilogy.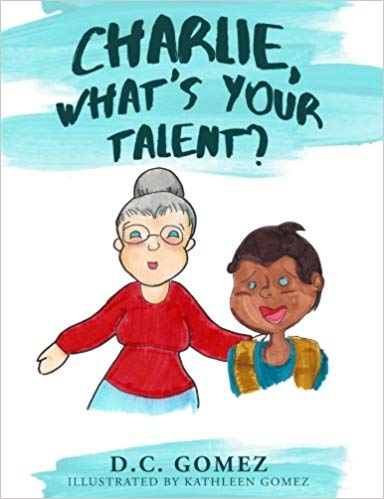 Where do you find inspiration for your characters?
A lot of my characters are a combination of people I know or traits that I admire in people. My goal is to create characters that have personalities readers can relate to.
What has been your most rewarding experience since publishing your work?
Connecting with readers has been the most incredible experience of my life. When someone has read one of my books and they enjoyed it- that is a huge reward. There is something really exciting when readers have questions about characters or they have a favorite one they want to tell me about it. I feel like a little kid on Christmas.
What advice would you give to authors just starting out?
I would recommend any author starting out to take a leap of faith and publish their book. Create the best manuscript you can, work with a good editor that will help make your work shine, and then put it out there. Sometimes we want things to be perfect, and we never publish the book.
Is there anything else you'd like your readers to know about you?
I'm originally from the Dominican Republic and English is not my first language. One of my goals is to encourage people to dream. If your dream is to write- then do it. If your dream is to become a chef- then go for it. Life is too short for us to be miserable. If a little girl from the Dominican Republic can make her dreams of writing novels come true, you can do it too.
What message are you sharing in your books?
One of the common messages in my books is the search for a family/tribe and belonging. As prior military, I learned that we all can create our own support system and families. Those families don't have to be related by blood, but they are just as strong and connected. That is something I want readers to find, a support system that loves them just the way they are.
What are your favorite books?
One of my all-time favorites is The Alchemist. Probably because it's the story of a dreamer that makes his dream come true. Right now I'm crazy about Jim Butcher's books and Sarah J. Mass.
What are your favorite movies, TV shows?
When it comes to movies and TV shows, I really enjoy action and superhero movies. I'm crazy about all the Marvel Movies, but my guilty pleasure is The Mummy with Brendan Fraser. TV series- I loved the BBC's Sherlock Homes Series.
When you're not writing where can we find you?
I have a low-key life style, so you could find me either cooking or reading.
Do you have a website/Facebook page, etc?
My website is www.dcgomez-author.com and readers can sign-up for my newsletter from there.
www.facebook.com/dcgomez.author
Where can we find your books?
Books are available in print on Amazon/Barnes and Noble or eBooks on Amazon. Death's Intern is also available on audiobooks.
Thank you, DC, for spending time with us and sharing your story. We wish you continued success in the future and lots of luck!