Recently, I had the good fortune to get to know author, Carla Vergot, a little better. Carla grew up in the great state of North Carolina, but now  lives with her very loving and very supportive husband in Virginia.
She is a self-employed author with a B.A in Language Arts, Writing, and Editing and a Master's Degree in Education and Special Education.
She enjoys driving Jeeps off road  and visiting graveyards. An honest woman who speaks her mind, she is superstitious, witty, and pays special attention to the details in her writing.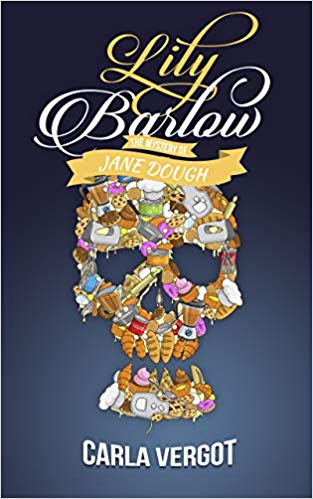 Her debut novel, Lily Barlow, The Mystery of Jane Dough is set for a December 4, 2018 release.
Now that you've been introduced to Carla, let's get to know a little more about this busy woman.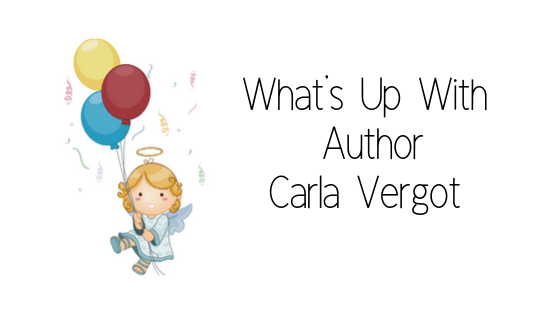 Hello, Carla, and welcome. Thank you for agreeing to do this interview.
Thank you for having me.
What inspired you to be a writer?
As a kid, I wanted to be an artist, go to Paris, and paint the Eiffel Tower. When I realized I couldn't draw, sketch or paint, I was bummed I'd never be an artist. At that point in my life, someone told me writing is painting with words. I've been painting ever since.
Is writing your full-time profession?
Yes. I was teaching special education when my husband encouraged me to take a sabbatical to write the book I always wanted to write. Upon completion, I loved it so much, I resigned from teaching and started working on Book 2 in the series.
Have you won any awards?
Not for my writing. Come to think of it, not for anything else either. Although, I think I deserve Best Hill Climb on a Bike and Best Use of Blue Painter's Tape.
How long have you been writing?
I got a degree in Language Arts, Writing & Editing from North Carolina State in 1990, so on and off since then.
How many books have you written?
One book so far, but it's freakin' awesome! It's the first in a series, and I have started on the second book.
Which genre do you write for?
I think the best description is women's fiction. I've been calling my story a low country boil of mystery, comedy and romance. None of those three categories by itself represents the novel, though.
What do you find most rewarding about writing in this genre?
I like exploring humor in my stories, and other genres don't always lend themselves to a funny storyline.
What do you find most challenging?
My biggest challenge is moving the story forward without a formal outline. I often don't know what will happen next, until the characters work it out for me.
Aside from that, the technology piece has been challenging for me. I'm not a very savvy computer person to begin with so things like building a website are exhausting (both for me and for the friend who has to answer all my technology questions).
I can totally relate to the technology challenge. Luckily, I also have a wonderful friend who helps me with my website.
What are you working on now?
I'd like to say that Book 2 has my full attention, but in reality, there's so much that goes into promoting a book once you write it—building an online community, establishing social media platforms, scheduling engagements, blogging… I guess it's fair to say I'm promoting the first book while writing the second.
What has been your most rewarding experience since publishing your work?
I partnered with Jesse Krieger at Lifestyle Entrepreneurs Press to publish my book. This past May, Jesse invited me to attend Book Expo 2018 in NYC with four other authors.
I was signing Advance Reader Copies of my book in close proximity to big name authors like Nicholas Sparks. It was incredibly fulfilling and an experience I'll never forget.
Wow! Nicholas Sparks!
What advice would you give to authors just starting out?
Don't be afraid of the hybrid publishing model (in between traditional publishing and self publishing). However, if you chose this route, interview your hybrid publisher very carefully, because they do not all offer the same level of service, professionalism or attention to detail.
Is there anything else you'd like your readers to know about you?
My story has a little something for everyone, and it doesn't require a big commitment. Think of it as a Jell-o shooter—it goes down easy, it'll make you laugh, and at the end of it, you'll say, "Well, that was fun."
Do you have a website/facebook page, etc?
I would love for y'all to visit my website at CarlaVergot.com and sign up for my newsletter. I haven't figured out how to send one out yet, but I will! My Facebook account is https://www.facebook.com/carla.vergot.1.
Links
https://www.facebook.com/carla.vergot.1
https://publishizer.com/lily-barlow/
The Publishizer campaign started yesterday (9-11-18). I believe it runs for 30  days. By way of promoting advance sales of the book, readers can purchase packages that include things like signed copies, a sneak peek at Book 2, and an original story by me.
Thank you, Carla, for spending time with us and sharing your story. We wish you lots of luck in the future and continued success!