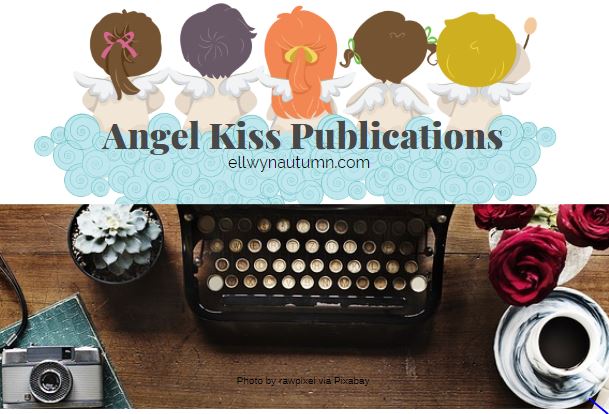 The Doylestown Book Shop is the second stop on my Independent Book Store tour. To bring an awareness of how vital these places are, I'm interviewing the great folks who manage them.
The Doylestown Book Shop, in downtown Doylestown, PA, is owned and operated by Glenda Childs.
She employs a wonderful staff, all dedicated to bringing their customers an alternative to the ordinary. They carry an extensive inventory of new and nearly new books from classic literature to current bestsellers.
A few weeks ago, Glenda and I took some time to chat about her book shop and what inspired her to open it.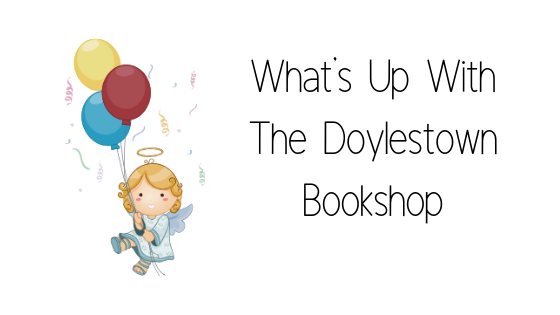 Hello, Glenda, welcome to Angel Kiss Publications.
Thank you for having me.
What motivated you to open an Independent Book Store?
I have loved reading and books since I was a little girl. I worked in education for many years before I purchased the Doylestown Bookshop, which was a good segue into bookselling. I especially love the way the bookstore is a part of the community.
Can you tell us a little about the Doylestown Book Shop?
We opened the Doylestown Bookshop in 1998. We thought a bookstore would do well there and wanted to offer this community-centered business to the local residents.
What's involved with running an independent book store?
Mostly, running an independent bookstore is about being a part of the community, understanding their literary needs, bringing books into their lives through author events, school visits, and book celebrations. We belong to the American Booksellers Association, a great resource for training and industry knowledge.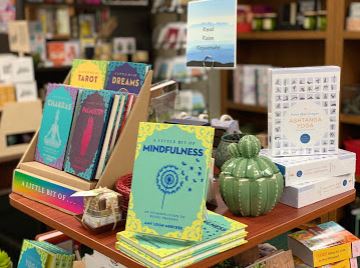 Is competition with online retailers difficult?
Yes, but it appears we have settled into a place where a certain percentage of all book sales goes to online, e-books and brick and mortar stores. We try very hard to focus on offering the best customer service and providing a unique shopping experience in our stores that might make us different.
How do small book stores compete with Amazon and Barnes & Noble?
In addition to offering a unique shopping experience and wonderful customer service, we work hard to generate off-site sales through events, book fairs, book talks. We are fortunate to live in a community that supports our bookstores.
What makes your store unique?
Spacious locations, knowledgeable, kind booksellers, curated inventory based on community needs. And our staff picks walls!

What are your biggest sellers?
Children's books sell well, as do adult fiction, biography, and history.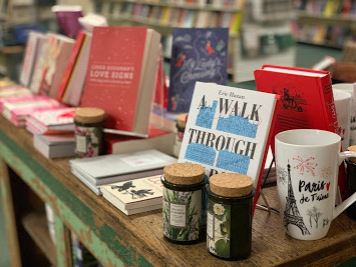 Do you have promotions throughout the year?
Yes! We have Independent Bookstore Day in April, we do sidewalk sales in January and July.
Do you have author book signings?
Yes! This is an important part of our business, not just for sales, but for our mission statement as well. We want to bring educational experiences to the community and author signings do this.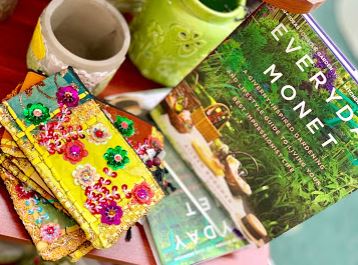 What advice would you give to authors just starting out?
Authors must write from their heart and experience, but also know who their audience is. Self-published authors also need to understand the importance of marketing their book and generating interest in their work. Joining writing groups might help with some of this.
Is there anything else you'd like readers to know about you and your store?
Here is an interesting fact: The Berenstain Bears authors, Jan and Stan Berenstain were former Doylestown residents. Their son has continued writing these much-loved books.
Many years ago the Doylestown Bookshop became the official provider of Berenstain Bears books. They listed us on their website, have a large selection in our store and we  ship Berenstain Bears books all over the world!
That is pretty cool!
What are some of your favorite books/authors?
My two favorite books over the last couple of years have been A Gentleman in Moscow, by Amor Towles and Where the Crawdads Sing by Delia Owens. It is very hard to choose favorite books or authors as it is always changing!
Do you have a website/Facebook page, etc?
Yes! Krisy Paredes is our marketing and events manager. We have another staff member who manages our website.
It is important that we have a consistent social media presence to help promote books and events. Our website is an indie commerce website where customers can learn about upcoming events and purchase books. 
http://www.doylestownbookshop.com/
Thank you, Glenda, for taking the time to tell us about your Independent Book Store. We wish you and Doylestown Book Shop continued success and lots of luck!