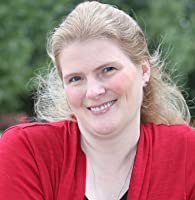 By way of introduction, here is TL Shively's bio:
T.L. Shively is an award-winning author who plays mom and wife with a daytime job. After hours you will find her knee-deep in gnomes, fairies, and all things fantasy.
She loves when her imagination takes her places she hasn't been, then she writes them down on paper so she can share them.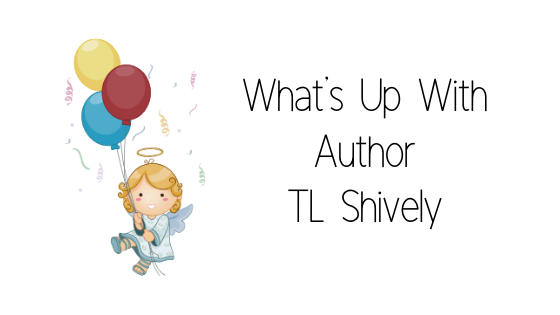 Hello, TL, welcome to Angel Kiss Publications. Thank you for agreeing to do this interview.
Thank you for having me.
When did the writing bug ensnare you?
I can't remember a time when I wasn't thinking up stories in my head. I would even create characters to star in books I had written.
It wasn't until I was in my 30s that I finally started writing all these stories down and then the Guardians were born.
Is writing your full-time profession?
I truly wish it was. I work in a drywall yard as inside sales/administrative. But my goal is to be a full-time writer and I'm working very hard to accomplish my dream.
How long have you been writing?
I have been writing since I was young and having my mom read the stories, but I seriously started around 16 years ago.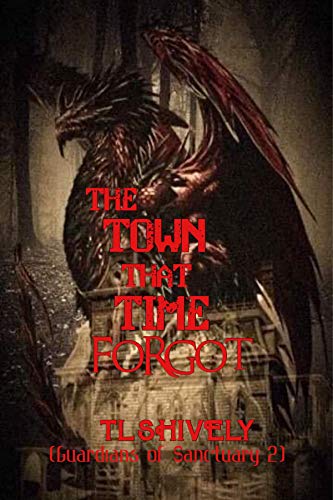 Have you won any literary awards?
I won an award for the best book cover for The Town That Time Forgot at Once Upon A Book 2019 in Frankenmuth, MI. When they announced I had won, it took me a few minutes (and my husband nudging me and telling me they called my name) to realize I had won.
How many published books have you written?
I have published 5 books in my Sanctuary Guardian Series.
Which genre do you write?
YA Fantasy
What do you find most challenging writing for this genre?
The most challenging thing for me is keeping everything straight. You wouldn't believe how many sticky notes I have on my desk.
My characters speak to me, and they will change the plot on me when I least expect it. I must try to not let it get too far out of hand.
I love fantasy but I try to keep a bit of realism in it as well.
What are you working on now?
I have a few projects I'm working on.
One is a story outside of the Sanctuary Guardian universe about a spider goddess who discovers that there is more to her story than she knew.
I'm also working on a coloring book for the Sanctuary Guardians as well as a Christmas story for the Guardians.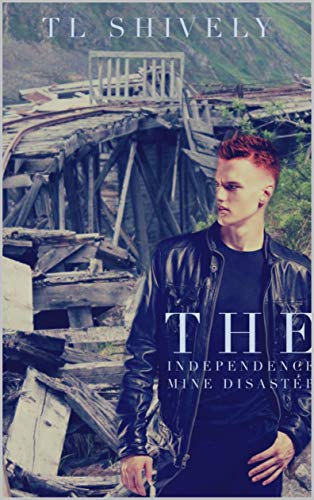 Where do you find inspiration for your characters?
I created the Guardians when I was very young growing up in the country.
The stories that I would read and create other stories from. Those were the ones that the Guardians would star in until they finally got a story of their own.
Other characters' inspiration has come from people in my life and sometimes I look at a picture online that will create a character for me. Inspiration comes from all around.
What has been your most rewarding experience since publishing your work?
When I get to see fans who are just as excited about my stories as I am. They are my rewards.
What advice would you give to authors just starting out?
The only advice I can give is to not give up, to keep trying and keep asking questions.
Everybody's approach is unique, and you have to find the one that works for you. Watch what other authors are doing and try it.
If it doesn't work, then try something else. Reach out to other authors and ask for advice and help. Never stop asking.
Is there anything else you'd like your readers to know about you?
I love all things fantasy, which includes my gaming. I love playing RPG games.
I love dragons, gnomes, mermaids and, of course, fairies. I love to draw and craft.
What message are you sharing in your books?
When I first started writing, I never realized there was a message. I always thought I was writing a story for people just to escape.
During an interview, I realized my story was about teamwork, learning to work as a team with each other and others.
What are your favorite books?
I have so many, but Harry Potter and Percy Jackson top the list.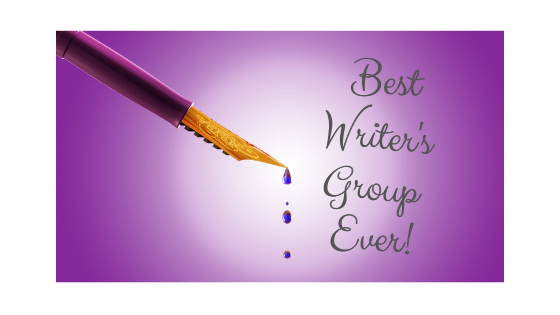 If you could create an author's group with writers from any time period, who would you invite?
Edgar Allan Poe, Emily Dickinson, and Washington Irving would be my top ones to invite.
In school, I was the kid who loved reading the required reading. Those stories inspired my imagination.
Who has influenced your writing the most?
My mom, even when I was young and writing stories that probably made little sense she would read them and tell me how interesting they were.
She kept my love of reading and my imagination alive. She has always been my biggest fan.
Although with other authors, I will say that I can't pinpoint just one. I take away something from everything I read.
I know what I like when I read, so I tend to put that into my writing.
I skim over all the descriptions to get to the actions and so I try to bring that to life in my writings.
I know descriptions are important, so I make sure to add some descriptions, but I try to keep them from suffocating the story and let the reader use some of their own imagination when reading my stories as well.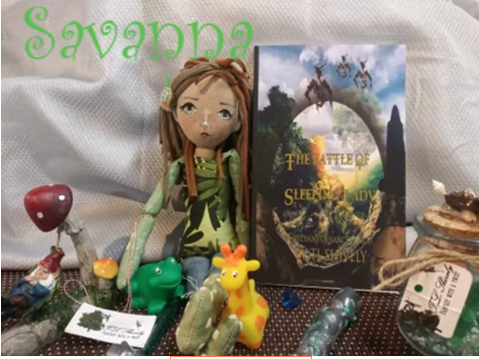 When you're not writing, where can we find you?
During the day I work.
But at home if I'm not writing I work at my crafting table making crystal creations for my stories, outside by the fire pit with my husband, or possibly curled up with a good book another fantastic author wrote.
There are also some wonderful friends I have met online during my time in book groups, fellow readers and even authors I will chat with on Facebook.
Can't forget about the marketing side of writing, the dark side, as we sometimes refer to it as but a necessary evil for being an author.
A movie producer wants to turn your book into a movie, and you get to make a cameo. What would you do in the movie?
I would like to play a part where no one knew which side I was on.
One small line and no one would know if what I said was to help the heroes or to hinder them.
I really like the grey area characters; you never truly know which side they are on, but they are always entertaining. Even if they are only there for a moment.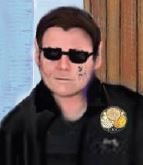 An elf named 12-25 approaches you. He's sneezing, wheezing, coughing and there's a strange tattoo of a snoring dog on his cheek. What do you do?
After I go full momma on him and give him something for sneezing, wheezing, and coughing (yes, that would be my first instinct. I am a lot like Vanna in my stories that way).
I would then listen to his story and help him out in any way I could. Can you just imagine the story he would tell? What adventure he could lead me on?
The chance to see an elven village and the other magical creatures I could meet. Better than any story I could come up with!
What are your most effective marketing strategies?
I'm still working on that.
I share posts about my books in Facebook groups; I take part in author takeovers; I have a PR person who posts on my pages for me, and I have used Facebook and Amazon ads.
I'm also looking at creating a coloring book to help with promoting my Guardians as well.
I had dolls created to represent my characters and I am working on getting drawings done for each of my characters.
On my website I have a series called A Moment with Chad that follows the comic relief Guardian of Ice as he shares snippets of the book his Uncle Leroy gave him for Christmas, Useless Facts that You Will Never Use in Your Life.
Do you have a website/Facebook page, etc?
I do and you can find them all on my link tree:
Where can we find your books?
On Amazon, Barnes and Noble, Wal-Mart, Target, the Apple store, Scribd and Kobo, to just name a few.
I also offer signed physical copies on my website, or you can reach out to me anytime.
Thank you, TL, for spending time with us and sharing your story. We wish you continued success and lots of luck!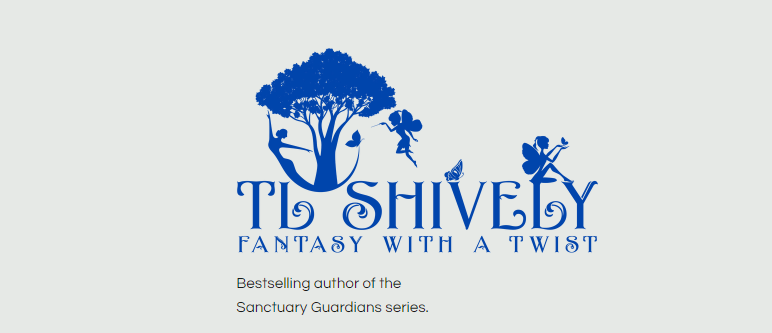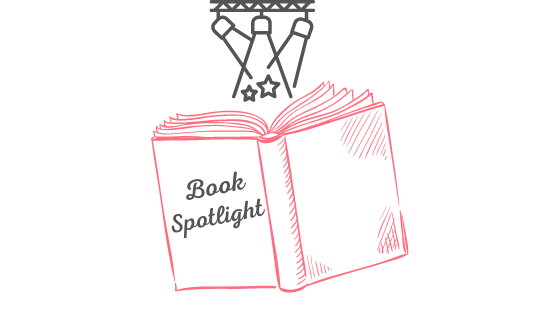 TL Shively's Featured Book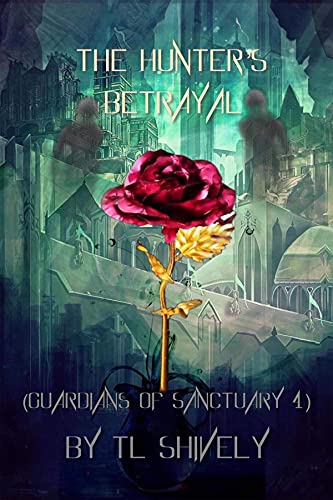 Book Blurb:
The Guardians visited a cursed town, walked under the water of Prince William Sound, and battled Shadows wanting to wake the Sleeping Lady.
What they want now is to relax and enjoy the Crystal-Con. Unfortunately, their fated callings have other plans.
A Hunter has gone rogue and Arion warriors have ventured from the Alaskan frontier to help hunt him down. But they can't do it alone.
Venturing to the underground realm of the Hunters, the Guardians join the search. Distracted by high-tech gadgets and hover bikes, the team unknowingly falls into a trap.
But it will take more than a blinding headache to stop them.
Capturing the rogue comes easy… too easy. To their surprise, he has connections to the Sanctuary that challenge everything they thought they knew.
Shadows. Secrets. Hidden agendas.
How much more can the Guardians take before they go rouge themselves?