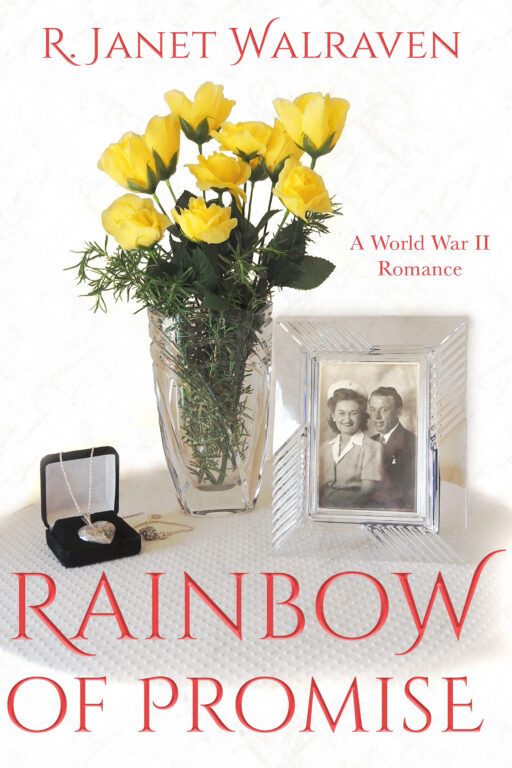 https://www.amazon.com/Rainbow-Promise-World-War-Romance-ebook/dp/B08BRBZMKY

Rainbow of Promise: A World War II Romance by R. Janet Walraven
My newly published book is NOW available.
True romance—the historical fiction version of my parents' love story during World War II—how they met, their romance, surprises, obstacles, sorrows, and triumphs. Writing it has been pure JOY!
Synopsis:
It's 1942, a time when soldiers, despite wartime fears, hold onto their dreams of love everlasting. W.E. finds his world turned upside down when he meets beautiful and vivacious Sadina―a woman determined to live every day with joy. Will secrecy sever the trust in their romance? This poignant World War II romance is based on the love story of the author's parents. Includes historical photos.
Bonus: historical photos included in all versions.  I am thrilled to share it with you.
Here's how to get it on Amazon or from me:
1. Print version: $12.95 plus tax (shipping is free if you have Amazon Premium).  I'd love a 5-star review after you've finished this delightful read.
2. If you don't want to order from Amazon, send me $15 (includes my cost for shipping and tax), and I'll gift you the book through Amazon. That way you are able to post a 5-star review ?—Yay!
3. Kindle Regular — $3.99 and please post a review.
4. Kindle Unlimited free if you have an account. Some don't realize that they can only have 10 books at a time in their Kindle Library. It's not a book that you "own" on Kindle Unlimited.  Need I mention…please post a review?!
Please keep in mind that reviews do not have to be lengthy or complicated. You can post a review on Amazon and copy the same review to Goodreads and/or Facebook or any other social media.
Reviews are the bread-and-butter for authors. A special thanks to those of you who purchased my last book, CONNECT FOR CLASSROOM SUCCESS and posted reviews on Amazon and/or Goodreads. I am very grateful!  If you haven't yet, it's never too late.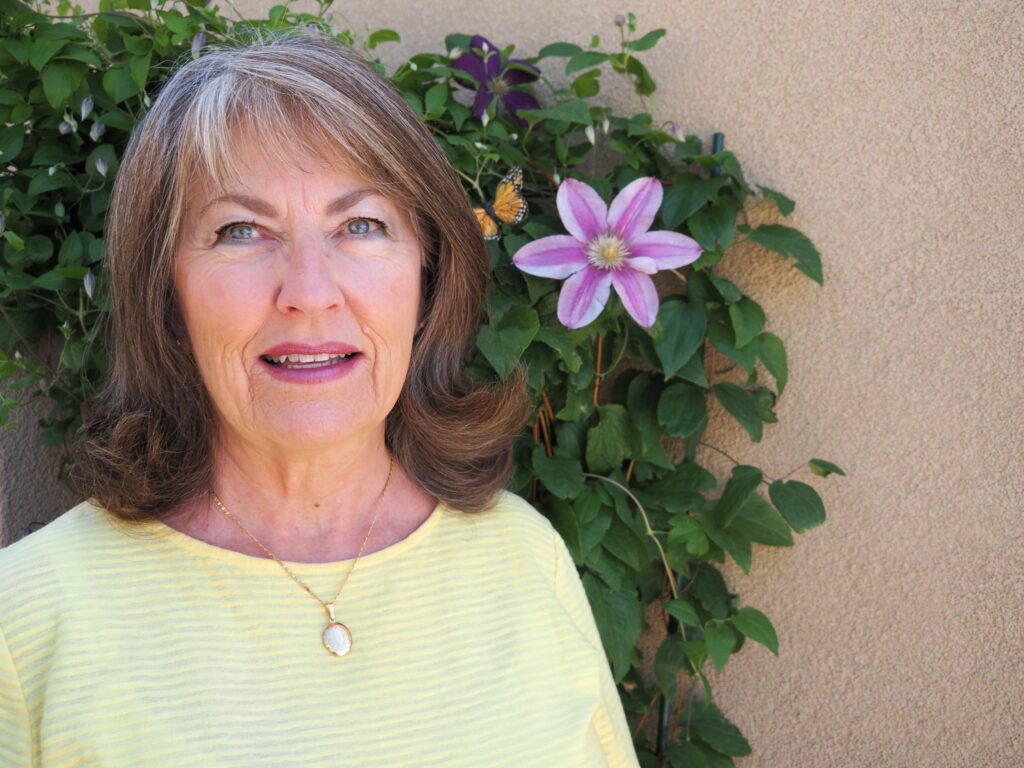 R. Janet Walraven is an award-winning writer of short stories, creative non-fiction, poetry, and novels. Her Masters in Education and her passion for excellence in education prompted her to write Connect for Classroom Success: A Mentoring Guide for Teachers K-12.
Now retired after 35 years of teaching, she enjoys gardening, traveling in Europe, visiting the beaches of Cabo and the Caribbean, and writing. She has lived all over the United States and chose New Mexico, The Land of Enchantment with its eternal sunshine, as her place to call home.
Her latest book, Rainbow of Promise: A World War II Romance, is based on the true story of her parents during the war years.