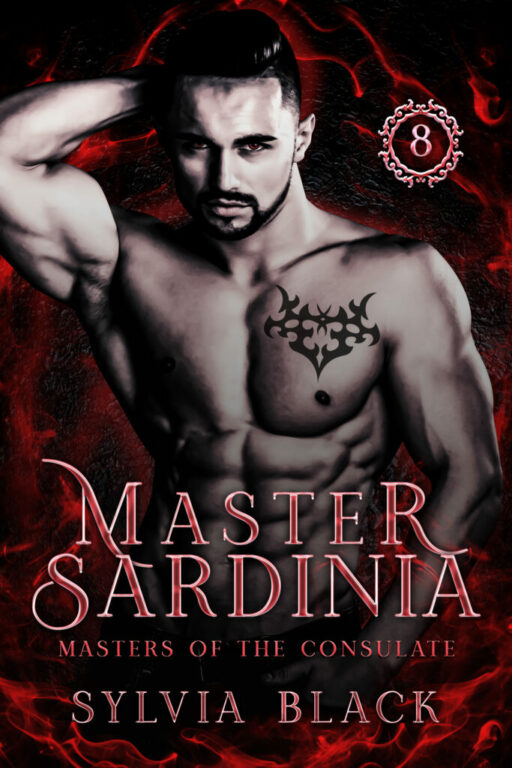 🔥Cover Reveal & Pre-Order 🔥
Master Sardinia: Dark Vampire Romance (Masters of the Consulate)
By International Best Selling Author Sylvia Black
Link:
https://geni.us/MasterSardinia
Book Blurb:
A fierce vampire on the hunt for the rogues. A psychic innocent with a vision of doom. When battle lines are drawn, will their love survive?
Master Sardinia, a leader of purebloods, will do everything in his power to stop the traitorous vampires from their wicked plan. He knows exactly how the age-old enemies like to fight, and he is prepared for anyone who might get in his way.
Until he must bring a gorgeous but infuriating psychic, who creates more trouble than he should allow, into his world. When forced together by a vision that could save the purebloods and end the blood thirsty rogues, white-hot attraction sparks between the master and his newly turned and strictly off-limits protégé.
Madria has no choice but to help the arrogant ruler of the region. The dark-souled creature sends shivers of desire coursing through her veins one moment and white-hot anger boiling her blood in the next. Try as she might to help the vampires, the double-crossing shifters are smart.
They will do whatever it takes to help the enemy they protect, even if it means sacrificing her life to get their way.
When loyalties are divided and betrayals are revealed, will Sardinia's fierce protection be enough to save his love from the rogues, only to lose her to the centuries-old rules of his world?
Master Sardinia is the explosive eighth book in the Masters of the Consulate collection by Sylvia Black. It is a deliciously dark, fated mates, enemies to lovers, age-gap, vampire mafia romance.
You will love these novels where the passion is fiery, the loyalty is fierce, and the stakes are high. Each book in this collection is a stand-alone, with different characters and a guaranteed happily ever after.