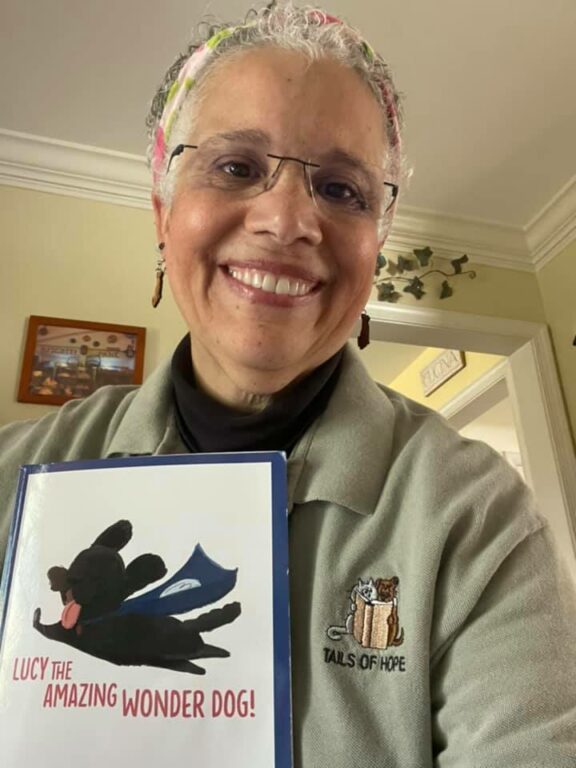 By way of introduction, here is Marla Stahl's bio.:
Children's book author Marla Stahl is not a grandma (do grand-dogs count?), but she loves to have adventures just like the grandmas in her book, The Adventures of Grandma Charlotte!
She has studied foreign languages, plays the drums (which she learned later in life), and is a tour guide at a major-league baseball stadium. And yes, she's even taken a ride in a hot air balloon, just like Grandma Charlotte!
Marla's other children's book titles include: Can Sugar Come Out to Play?, Lucy the Amazing Wonder Dog, Mason the Ambassadog (in both English and Spanish), Sugar Goes to the Dentist, Nutsy the White Squirrel and Tommy and the Messed Up Order, and her newest book, A School of Fish, which is both a story and a coloring book!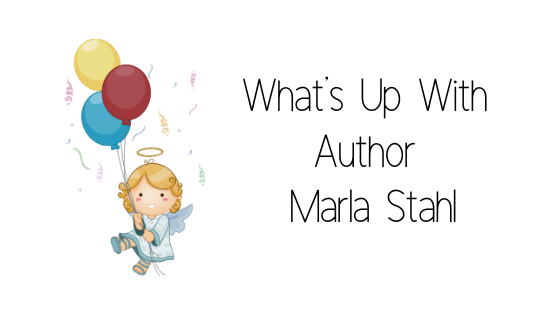 Hello, Marla, welcome to Angel Kiss Publications. Thank you for agreeing to do this interview.
Thank you for having me.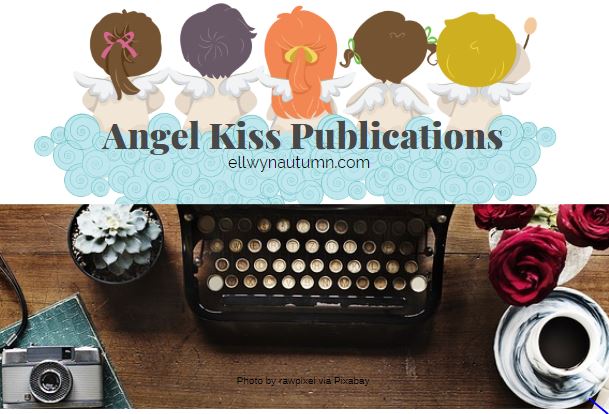 When did the writing bug ensnare you?
Let's go waaaaay back to my childhood in Queens, New York. My very favorite teacher was Mrs. Stella Rizzo for both 4th and 5th grade.
Every week she sent home a newsletter for our families that was filled with stories that we students wrote, plus puzzles and class news.
I was one of the most prolific writers in my class.
One of the moms sent me a note telling me how much she loved my stories and that she thought that one day I would be a famous author!
Well, I'm certainly not famous, but I have been writing and editing a lot during my career.
Is writing your full-time profession?
No, although I did write a lot throughout my career in various roles.
How long have you been writing?
I began writing children's books in 2015.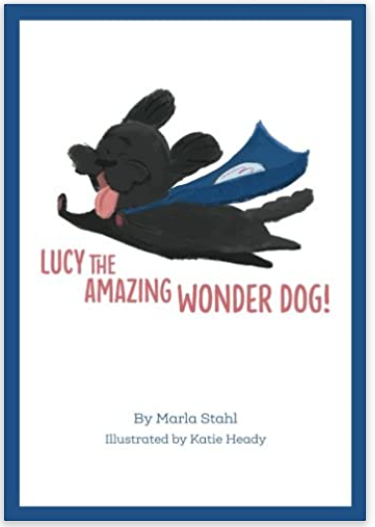 How many published books have you written?
My books are self-published. I have written 9 of them (9.5 if you count the one that was translated into Spanish!) 😉
Which genres do you write?
Children's books, although one of them is for adults or young adults—a compilation of blog entries that I began writing in 2012 or so.
What do you find most challenging writing for these genres?
The easy part for both types of books are that they are written from the heart, inspired by real-life events. Something ignites a spark, and the book pretty much writes itself! The challenging part of being self-published is marketing.
What are you working on now?
Nothing in the works at the moment.
Where do you find inspiration for your characters?
In real life—my own life, from pets and people I love.
Occasionally someone asks me to write something for them, and I get inspiration from the background they provide and their passion for the characters.
It's especially fun when I get to actually meet one of those characters in real life!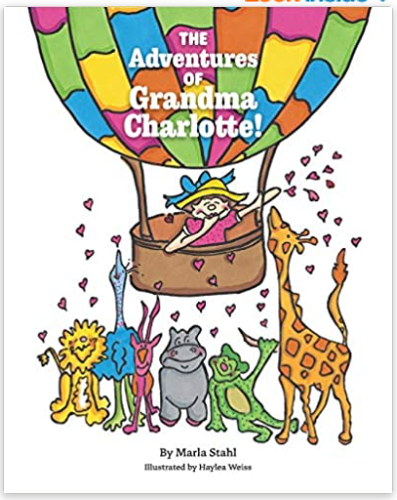 What has been your most rewarding experience since publishing your work?
Definitely seeing kids (and adults) loving my books. I get photos and videos of kids hugging the books, being read to in a grandparent's lap… that sort of thing.
They warm my heart! I also enjoy reading to school kids. But the most rewarding time was after releasing a book that was written about my mom's best friend.
Sadly, my book supply was not shipped in time to present one to her; she passed away just days before my box of books arrived—in fact, it arrived on what would have been her birthday.
But I took several to her funeral, autographed, and gave them to her relatives, and when it was my turn to speak about her, I read the book aloud.
They all read along in their copies, smiling and crying simultaneously, and told me afterwards how special that was and that I perfectly described her amazing life. It is something that will forever be in my heart.
I also loved when, at a book signing event, a young man walked by, recognized me, backed up, and came over to tell me, "I remember you from last year! My little sister still asks me to read your book to her!"
What advice would you give to authors just starting out?
Don't give up! You may never get that "big break" (I'm still waiting!) but keep your goals in mind.
Have you made your readers happy? Have you taught them something valuable?
Sometimes it's not all about winning awards or making money — it's about making a difference. (Although the money is definitely an added benefit!)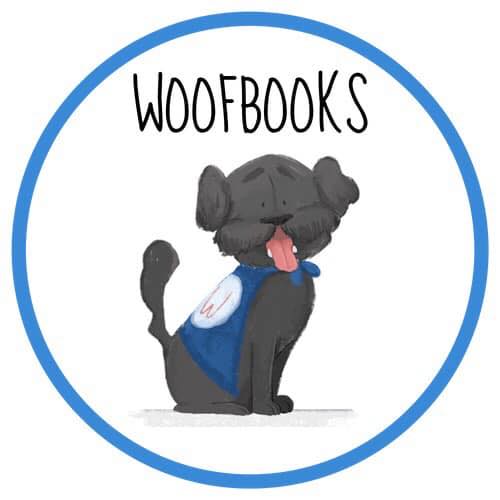 Is there anything else you'd like your readers to know about you?
Yes! I give part of my book proceeds to support animal rescue—and sometimes to people-oriented efforts as well.
A purchase helps me to help others. And that makes my heart happy.
What message are you sharing in your books?
Oh, so many!
First and foremost, kindness to animals; the concept of animal rescue; the love of reading; the love of learning; philanthropy (through my sales donations); and diversity, as most ( but not all ) of my human characters have a somewhat neutral appearance so as to let the readers perhaps see themselves, no matter who they are.
One of my stars is a dog who uses a wheelchair, and he has the most important job in his animal sanctuary—and was actually featured on a TV show!
I also incorporate humor (both for the kids and to keep the adults interested). My books have also inspired kids to explore using their imagination.
What are your favorite books?
Whichever one I am reading! I love Jan Karon books, autobiographies, and of course, cute books about animals.
When you're not writing where can we find you?.
Walking with my dog out in nature or sitting on our porch, playing musical instruments and singing, or at a baseball stadium.
In the evenings, watching HGTV!
A movie producer wants to turn your book into a movie, and you get to make a cameo. What would you do in the movie?
Hmm… I'd be a fellow traveler with my character, Grandma Charlotte, who in real life went all over the world doing good things for animals and people.
I would want to be in the scene where she goes to an orphanage and simply hugs and rocks babies for 7 hours a day, for a whole week.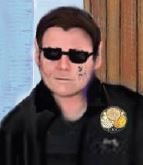 An elf named 12-25 approaches you. He's sneezing, wheezing, coughing and there's a strange tattoo of a snoring dog on his cheek. What do you do?
RUN LIKE MAD! He might have Covid!
What are your most effective marketing strategies?
Still working on this one.
So far, my best customers have been my friends, who buy my books for grandkids, nieces and nephews, baby showers— or even their spouses!
I also have had the gift of befriending some lovely folks who own pet supply stores, bookstores, or specialty shops, who carry my books in their stores and/or allow me to come in and do book readings and book signings.
They are angels. Additionally, I have participated in many outdoor festivals—book fairs, special animal rescue events, community "Yappy Hours" (community concerts where you are welcome to bring your pets), Fall festivals, holiday craft fairs, and such—pre-Covid.
Looking forward to getting back into these events! Meeting new people there is always a joy.
Do you have a website/Facebook page, etc?
Yes! My website is www.woofbooks.com.
I also have a Facebook page (also called Woofbooks), but I have found that most folks there like videos, photos, and memes about animals (of all kinds) more than they like my posts about my books. ; )
But that's ok, if I am making them smile, I'm happy. It's fun, kid-friendly, and wholesome.
Where can we find your books?
Two are on Barnes and Noble, the others on Amazon. They can be found on my website (links will take you right to where you can order).
On my site you can also see videos I made of me reading the books aloud during the beginning of the pandemic shutdown (to entertain kids before virtual school came about—as well as to help me maintain my own sanity!)
That way you can get a feel for what the books are about and whether they are a good fit for the recipient. Not on video is the newest book—a coloring book and story all in one.
One of my books, Nutsy the White Squirrel, can be found in The White Squirrel Shoppe in Brevard, North Carolina. Others can be found in Park Books and LitColab in Severna Park, Maryland, and Growing Minds Bookstore in Catonsville, Maryland.
Thank you, Marla, for spending time with us and sharing your story. We wish you continued success and lots of luck!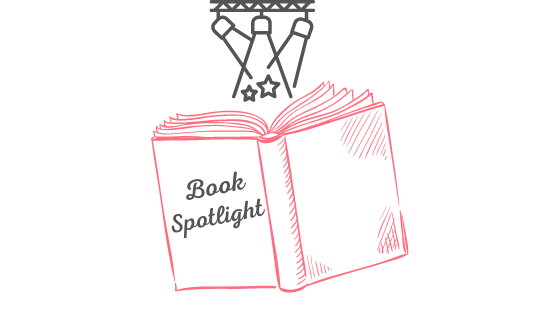 Marla's Featured Book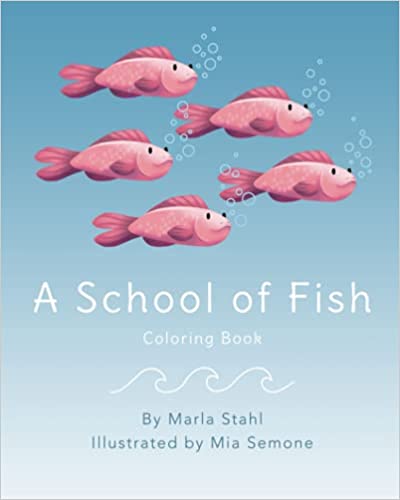 Hi, kids! Do you wear glasses? Do they stay on your face?
Well, Martha's glasses liked to fly off her face, and — oh, no! — they especially liked to blow into the sea!
When Martha went scuba-diving, she found some fish–wearing glasses that looked strangely like hers–and the fish looked very much like they were going to school! Find out what this is all about in A School of Fish.
You even get to color in all of the pictures, because it is a COLORING BOOK! Have fun!