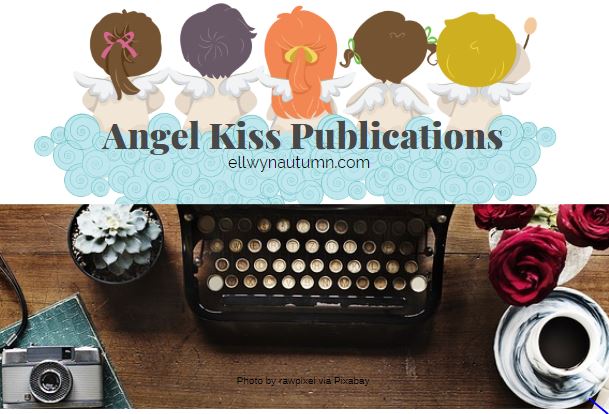 Recently, I caught up with one of my favorite writer Julie Greenbaum, to discuss her literary career, and I have to tell you, she has quite a bit of experience.
Not only is she a fiction writer, she's an editor with over 10 years of experience, a freelance writer, and a poet. 
Julie worked at three different magazines in the trade magazine industry.
These positions entailed a long list of responsibilities that included: writing short-and-long-form articles, editing, proofreading, composing video scripts and being featured in videos, writing content for newsletters and developing newsletters, and much more.
In addition to her professional writing career, Julie founded the Neshaminy Writers' Group, which is where we met. YAY!
A large number of talented authors have met through membership in this group and have improved their craft as a result. 
Thanks, Julie!
Now that you've been introduced to Julie, let's get to know more about this literacy lovin' woman.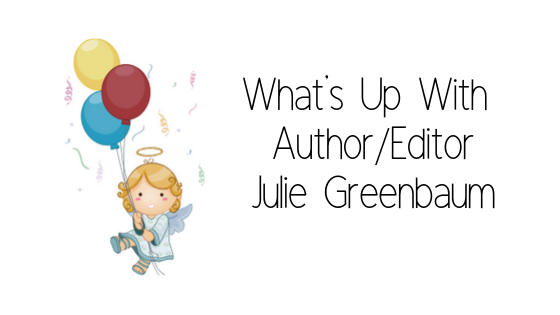 Hello, Julie, welcome to Angel Kiss Publications. Thank you for agreeing to do this interview.
Thank you for having me.
What inspired you to be a writer?
A friend named Henry. I started out as a Biology major in college, but then Henry, the president of the English club, walked into my English class and mentioned an English club meeting.
I went to the meeting and not long after, realized my passion for writing. I switched my major from Bio to English.
Is writing your full-time profession?
Yes. I am a writer and editor and have worked in the publishing industry for 14 years. Throughout that time, I worked on 3 printing industry magazines.
How long have you been writing?
Professionally, for 14 years.
Can you tell us a little about your writing career?
When I graduated college, I knew I wanted to go into publishing. I landed my first job as a database editor and worked my way up to digital editor.
As a digital editor, I wrote for three leading trade magazines which consisted of: writing/editing, proofreading, finding/generating content for a daily e-newsletter and deploying, handling industry tradeshow daily newsletters, as well as their countdown newsletters, composing video scripts for videos that I was also featured in, maintaining blogger schedules, uploading content from the printed edition to the website, setting up digital editions, writing short- and long-form articles for three magazines, while also covering the education beat for the printing industry and traveling.
During those 14 years in publishing, I have grown as a writer and have kept up to date on many of the platforms used in the publishing world.
Which genre do you write?
Professionally, I write non-fiction – articles, video scripts. Personally, I write poetry and fiction.
What do you find most challenging about writing for this genre?
My passion is poetry and I have been writing poetry since I can remember. It just flows. The most challenging aspect about writing fiction is dialogue and creating a scene using actual historical information.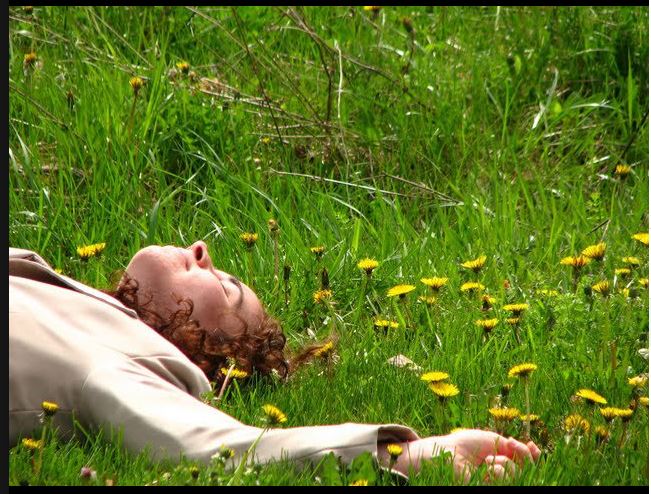 When you're not writing, where can we find you?
Volunteering at a local food pantry, hiking at a park.
What are you working on now?
I am working on two fiction pieces and a freelance project.
What advice would you give to authors just starting out?
To join a writers' group, or a student magazine or newspaper. You can learn how production of those pieces work and it will give you a jump when you land your dream job.
Is there anything else you'd like your readers to know about you?
That I also enjoy interviewing companies and individuals for articles. I enjoy telling their stories and promoting their businesses.
What are your favorite books to read?
Anything by Victoria Holt
What inspires you?
Nature and people
Where can we find out more about you and your work?
For my professional work you can visit, Printing Impressions (https://www.piworld.com/author/jgreenbaum/), In-plant Graphics (https://www.inplantgraphics.com/author/jgreenbaum/) and package PRINTING (https://www.packageprinting.com/author/jgreenbaum/)
To view some of my personal writing, you can visit: (https://www.juliegreenbaumscribe.com/poetry-fiction). You can also contact me to view some of my additional poems.
Thank you, Julie, for spending time with us and sharing your story. We wish you continued success and lots of luck!