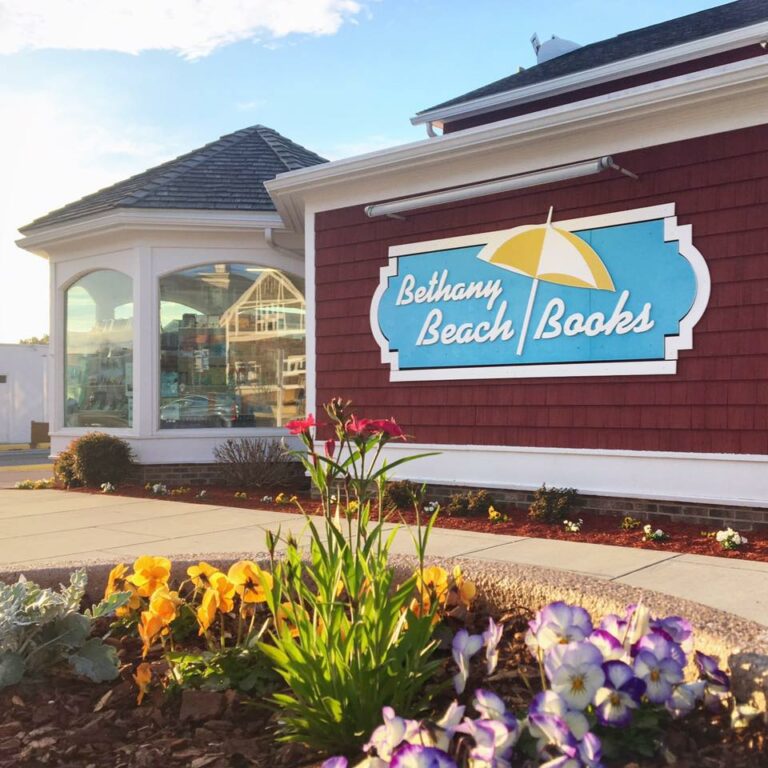 Bethany Beach Books is the 9th stop on my Independent Book Store tour. In an effort to bring awareness of how vital these places are, I'm interviewing the great folks who manage them.
Bethany Beach Books is an independently owned bookstore, located only a few steps off the boardwalk in Bethany Beach, Delaware. The store was established in 1991 and has been independently owned since the day it opened. They are open every day at 10:00 am, year round!
The moment you a peek through the window, a vast cheerful room entices you to enter. Once you enter, a host of books for readers of all ages and genres, invites you to open your mind, channel your inner bookworm and dig in!
FYI: In addition to the regular staff, high-profile characters have been known to make appearances at the store. I have it on good authority (with pictures to prove it) that The Cat In The Hat, The Grinch and Pete the Cat have all turned up for different events over the years.
Amanda, the manager of Bethany Beach Books, was kind enough to answer a few questions about the store and the value it adds to her community of readers.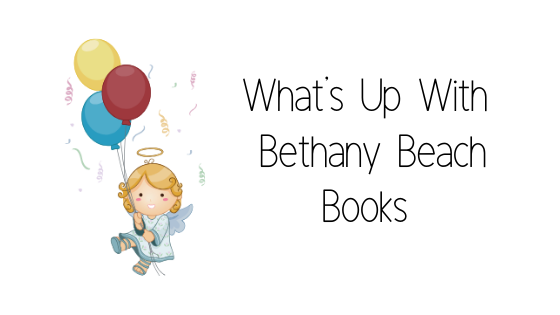 Hello, Amanda, welcome to Angel Kiss Publications. Thank you for agreeing to do this interview.
Thank you for having me.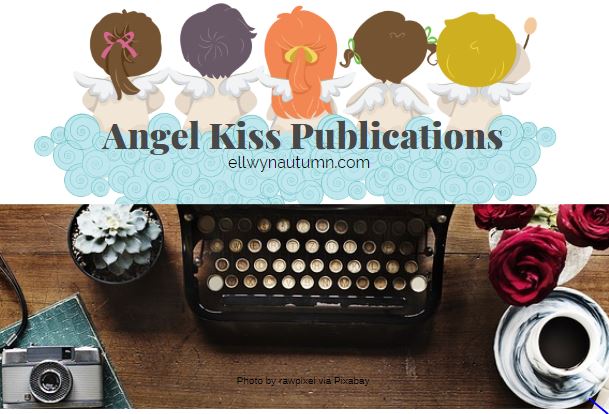 What motivated you to open (or work at) an Independent Book Store?
The store opened in 1991 so I was only a year old and can't speak for the motivation for opening the store, although I assume the reason was something very warm and fuzz.
I decided to apply for a job at Bethany Beach Books when I was in high school because I have always been a bookworm. I thought, what better place to work than an independent bookstore?
I've been at the store for 13 years now and can't imagine being anywhere else. Bookstores are super special places, especially independent bookstores!
Can you tell us a little about Bethany Beach Books?
Bethany Beach Books opened in 1991 and is Bethany Beach's only independent bookstore. We are located just steps from the sandy beach and boardwalk of Bethany Beach – we can hear the ocean in our store most days when we prop the door open.
We're a smaller bookstore (about 2,000 square feet) but pride ourselves on having a really great selection of everything from new releases and bestsellers, adult fiction & non-fiction to middle grade, young adult, and children's books.
Since we are at the beach, our business is very seasonal, so the summer months are crazy and full of excitement while the winter months are a bit more cozy and quiet; it's a great balance.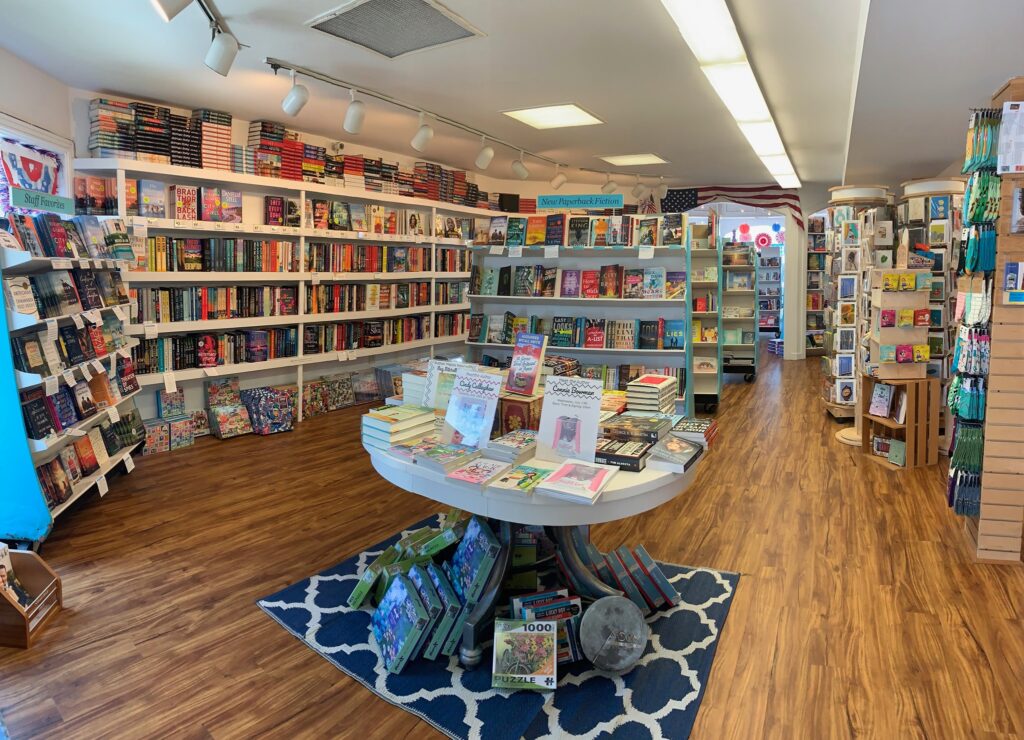 What's involved with running an independent bookstore?
Shew, where to start?! When I tell people I work at a bookstore most of the time they assume I read all day… which would be lovely but is far from the truth!
Like most small businesses, we have a smaller staff who do a great job wearing multiple hats. Besides the normal, boring tasks all businesses must tackle like bills, HR, paperwork, etc., we get to do some really fun things, too.
Our event coordinator, Zandria Senft, plans a ton of really epic author events for us, we have super fun story times for children during the summer, we get to make book displays, and recommend books to readers.
My favorite part of my job is ordering all of the new books, you get to see what is coming out in the months ahead and curate the store's selection of titles.
I also love being able to recommend my favorite reads to customers, the best part is when they return to the store and insist you give them more suggestions because they loved your recommendation so much!
Is competition with online retailers difficult?
We are very lucky to be located at the beach where vacationers want and need books all the time so fortunately, we don't have to compete with online retailers quite as much as other independent bookstores we are familiar with.
It is still difficult, though, when customers come into the store and expect us to price-match what Amazon is selling the book for… which obviously we can't do if we want to stay in business.
The worst is when a customer comes in, asks for a bunch of recommendations, takes pictures of our books, doesn't buy anything, and goes home and buys the books online. Eek!
Like many small businesses today, we all have to compete with the big box and online stores. We accomplish that by providing great customer service, being involved and immersed in our community, and hosting really great events… things our online competitors can't do.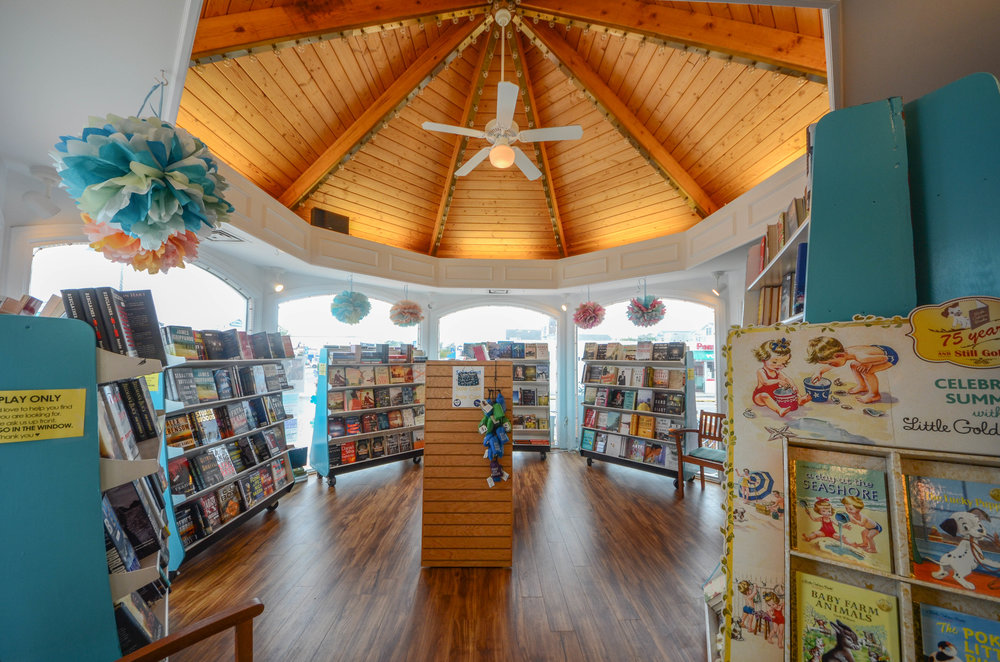 What makes your store unique?
Our location definitely makes us unique! As with any bookstore, I think our selection of books also makes us unique. We try to have the big bestsellers while also keeping deep backlist and hidden gems on our shelves for readers to find.
What are your biggest sellers?
Our biggest sellers for genres: fiction, "book-club" fiction, children's picture books.
Specific titles from last year: Where the Crawdads Sing, Summer of '69, the Dog Man series.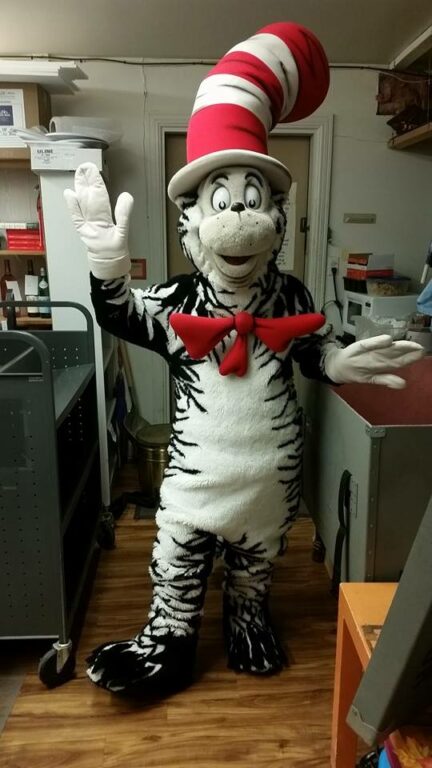 Do you have promotions throughout the year?
We do a big promotion every year for Small Business Saturday (the day after Black Friday). We also always discount the hardcover New York Times bestsellers and any pre-orders on our website.
Do you have author book signings?
We do! Our event coordinator, Zandria Senft, does an epic job planning fantastic events for us!
We host author book signings throughout the summer months, concentrating on mid-June to mid-August, when all of our vacationers are here in Bethany.
Zandria works throughout the year planning great events and is already planning our 2020 Summer Author series now.
What advice would you give to authors just starting out?
My advice for authors just starting out is to do your best to get in with a great publisher (easier said than done, I know).
Cover design is huge! I know we're not supposed to judge a book by it's cover but everyone does.
Never give up. Your first book may not have the impact you hoped for or may not be as well received but don't stop writing. Even if you're not writing for publication anymore, keep writing for yourself.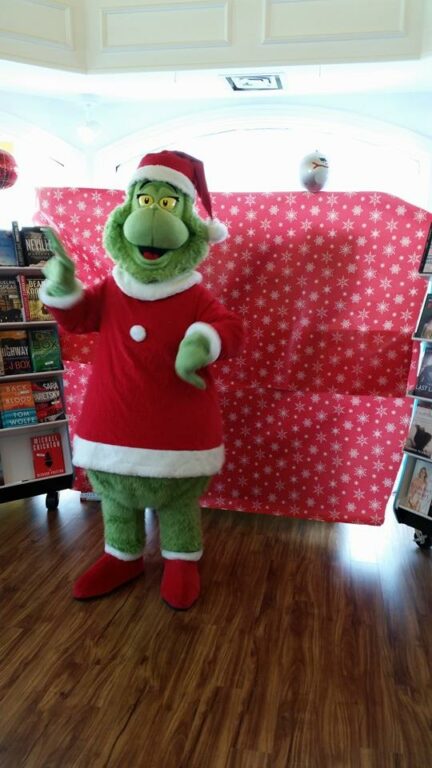 Is there anything else you'd like readers to know about you and your store?
If you can't come visit us in Bethany Beach, please do visit us online! We always have a lot of books available to pre-order, most of them are signed first-editions that come with swag (yay!).
We also have a subscription box, The Book Drop, where we send our favorite hidden gem reads once a month.
We know not everyone is fortunate enough to have an independent bookstore close to them so we are bringing the independent bookstore to you.
www.BethanyBeachBooks.com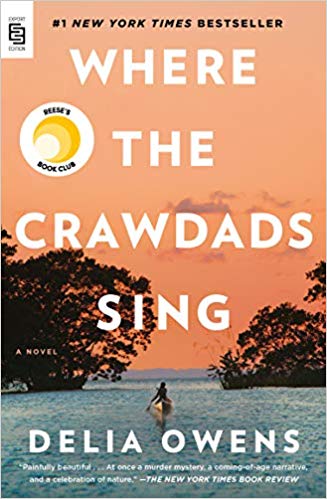 What are some of your favorite books/authors?
Ohhhh, this is so hard. This is equivalent to what I imagine asking a parent which is their favorite child… actually, this question might be harder (just kidding, kind of!).
I absolutely loved Where the Crawdads Sing by Delia Owens, I read it a few months before publication and instantly fell in love.
Something a little less in the spotlight right now that I have loved and always recommend to someone looking for something incredibly beautiful but heart-wrenching as well is A Constellation of Vital Phenomena by Anthony Marra. Ugh, so beautiful.
Another one of my all-time favorites is The Heart of Hearing Heartbeats by Jan-Philipp Sendker. Something coming out this spring that I read a few months ago and CANNOT wait to be published in May is Alex George's The Paris Hours.
Whoever is reading this right now, go pre-order your copy now from your favorite independent bookstore because I loved, loved, loved this book. I'm also a huge Harry Potter nerd. #Hufflepuff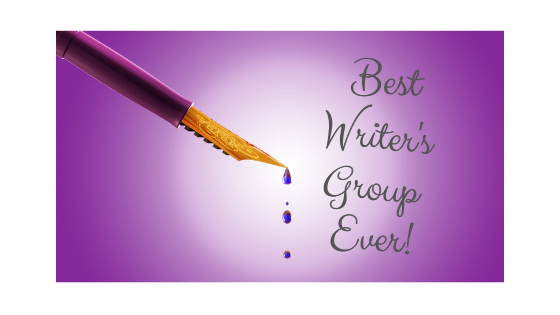 If you could have a writer's group with authors from any time period, who would you invite?
Oh what a great question! I'd definitely invite Chuck Palahniuk because I love his work and wow, what must go on in that creative mind of his!
J.K. Rowling for sure. Paulo Coelho, Jewell Parker Rhodes (I heard her speak once, she's amazing), Sharon Creech (she was my favorite author growing up!), Neil Gaiman, and Jason Reynolds.
Do you have a website/Facebook page, etc?
We do! Bethany Beach Books can be found on Facebook (Bethany Beach Books), Twitter (@BethanyBooks), Instagram (@BethanyBeachBooks), and online at www.BethanyBeachBooks.com
Our subscription box is The Book Drop, more information can be found at www.TheBookDrop.com
If anyone wants to keep tabs on my beloved one-eyed cat named Winks or to see what I'm reading, I can be found on Instagram at @az.andthe.atlas
Thank you, Amanda, for spending time with us and sharing your story. We wish you and Bethany Beach Books continued success and lost of luck!