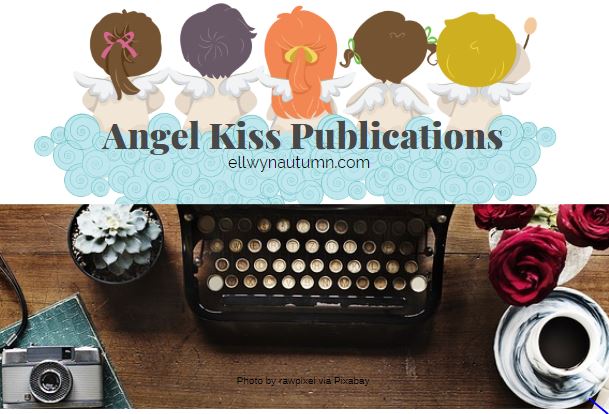 Dean Russell-Rands is a teacher, a writer, and an advocate for the under-represented. He discovered his passion for performing arts at a young age and has taken this creative zest with him wherever he goes, whether it be teaching in an elementary school classroom, writing a picture book, or reading children's stories on his Youtube channel.
Dean lives in Essex with his husband and their cat named Shadow.
Now that I've introduced you to Dean let's get to know him a little better.
Hello, Dean, and welcome. Thank you for agreeing to do this interview.
Thank you for having me.
What inspired you to be a writer?
I've always been a creative person and a bit of a dreamer, really. I guess some people would say I had an overactive imagination (and hopefully I still do).
I started writing and performing at a young age–I had a poem published at age 9, a short story published at age 11, and then another poem at age 15.
Is writing your full-time profession?
It's not my full-time occupation yet. I'm a teacher and I'm currently working as a supply teacher.
How long have you been writing?
I've been writing since I was young but I've taken it more seriously since completing my performing arts degree. I have a catalogue of stories saved and recently I put my hand to illustrating so I could self-publish.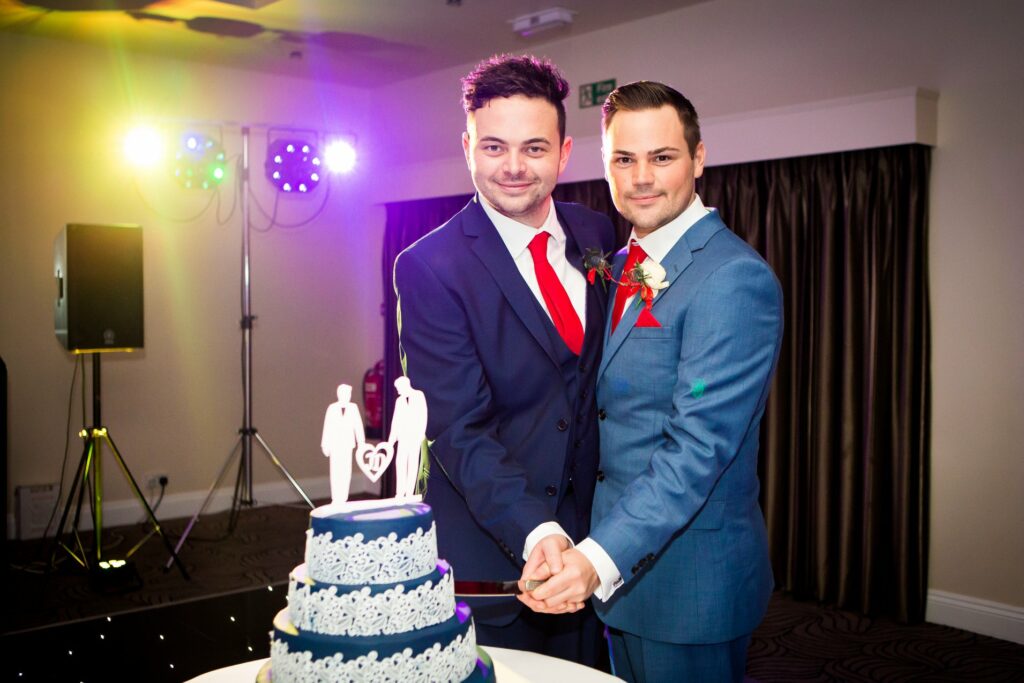 How has teaching influenced your writing?
I had settled into a lovely school which I miss dearly but I realized that I was telling children to follow their dreams and I hadn't fully chased my own.
Also, I told my last class I was getting married to a man, and they were so accepting but together we noticed that there aren't many books that promote equality, diversity and inclusion.
I decided then I'd focus on my creative dreams and publish books that all children and families could relate to.
How many books have you written?
At the moment, I've self-published one book 'Love, Cuddled & Tickled Too!'. However, I have a catalogue of stories I continue to develop and tweak.
Can you tell us a little about your Youtube Channel Big Box Of Books?
I very quickly discovered that self-publishing requires a lot of effort and a lot of promotion. I turned to social media and my YouTube channel was born.
Big Box of Books is a tool I use to promote lesser known books including my own. There are so many great books out there that deserve to be read many times over.
What inspired you to start your Youtube Channel?
It was primarily my own struggle to promote my book but also seeing so many new children's authors on Facebook pages and Instagram.
How can an author have their book read on your channel?
They can contact me via my Facebook page, Instagram or my website www.deanrussellrands.com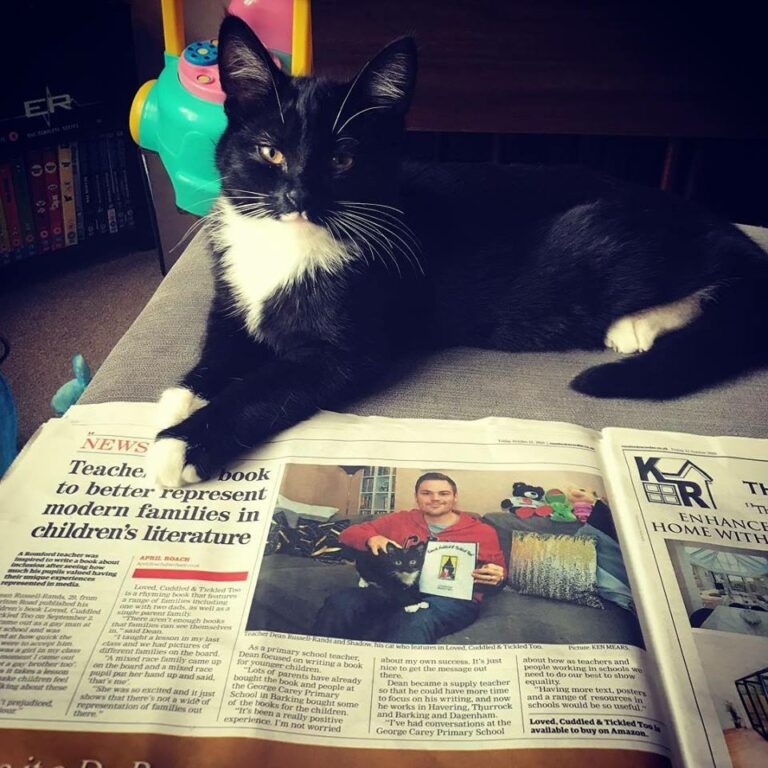 Which genre do you write?
I write children's picture books.
What do you find most challenging writing for this genre?
I think it's about keeping an open mind to the age range of books–it's important to remember the age of your audience but with important topics like 'equality' you want to remain as accessible as possible so that the right message can be spread to lots of readers.
What are you working on now?
I'm currently working on a book that's all about being different. It begins with everyone and everything looking the same but someone has an idea and it all starts to change…
Where do you find inspiration for your characters?
With my first book, it was a lot about the families I worked with. I had a multi-racial girl in my class and I included a multi-racial family in the story so she could feel included.
With this book, it's mostly people on the street and clowns. I think my inspiration is usually what I see around me and parts of myself that I want to explore too.
What has been your most rewarding experience since publishing your work?
Recently, a girl at the school I'm currently working in told me she'd found my book. She said she really liked it and that it was a very important message for others to hear.
If I can make one child realize that love is love then I did my job.
What advice would you give to authors just starting out?
Just do it, take the plunge–once you put the effort into getting your work out there, more opportunities will come.
Is there anything else you'd like your readers/viewers to know about you?
I have two beliefs–everyone has the right to be happy and everyone has the right to be treated equally.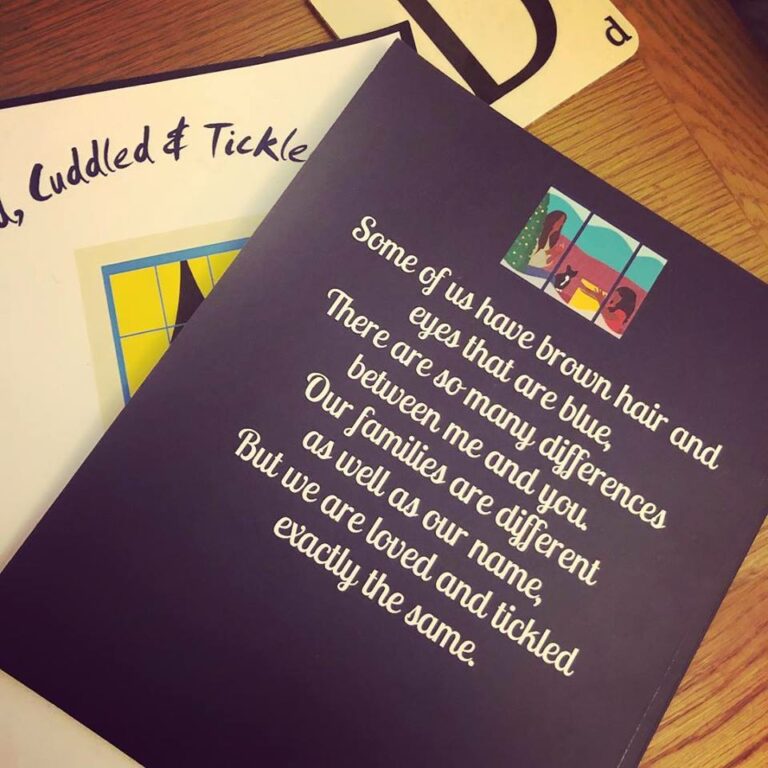 What message are you sharing in your books?
Hopefully, exactly what I've written for question 16. We're all different but deserve to be treated the same.
What are your favorite books/authors?
I have soooo many. I love Rachel Bright and Tom Fletcher.
As for adult books, I love an emotional story–Cecelia Ahearn and Rowan Coleman are great for that.
What are your favorite movies, TV shows?
I'm a total Netflix fan–Grace and Frankie is fantastic. I'm also desperate to watch Homecoming because I LOVE Julia Roberts.
When you're not writing where can we find you?
If I'm not writing, I'm usually watching tv or a show. I love Wicked the musical. I also like travelling and this year I've got trips booked to New York and Disney World.
Do you have a website/Facebook page, etc?
There are links to all of my social media on my website: http://www.deanrussellrands.com/
Where can we find your books?
Search for me on Amazon.
I'm currently organizing book signings with a certain Highstreet store and I'll post the details on my website as soon I have finalized the details.
Thank you, Dean, for spending time with us and sharing your story. We wish you continued success and lots of luck!