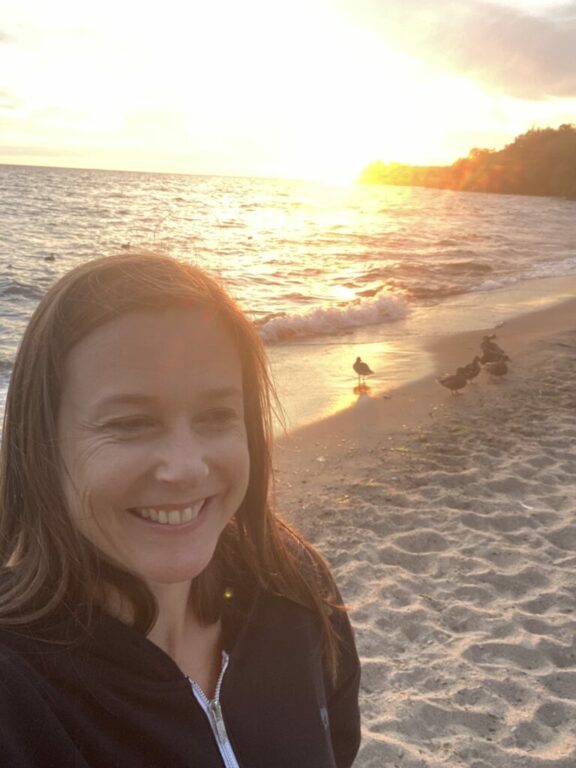 By way of introduction, here is Adele's bio:
Adele was born in South Africa, a place of abundant beauty. The landscapes are as varied as the beautiful people who make up the 'rainbow nation'; sweeping savannas, bountiful bushveld and majestic mountains that culminate in the meeting of two oceans.

Adele met her husband in Johannesburg and together they navigate the beautiful and challenging terrain of parenthood. In raising their two amazing children they have discovered that love is a wellspring of patience and selflessness and they appreciate every precious moment.

In 2022 they moved to Canada and they have embraced their new home, with its exquisite landscapes, remarkable seasons and friendly people. They have settled in a quiet neighborhood which is home to rabbits, squirrels, chipmunks and birds and surrounded by beautiful forests, lakes and ever-changing beauty.
Adele feels the happiest when she is writing, spending time with family or out-and-about exploring nature.

Through her books she wishes to encourage children to connect with the world and develop a deep appreciation with our environment.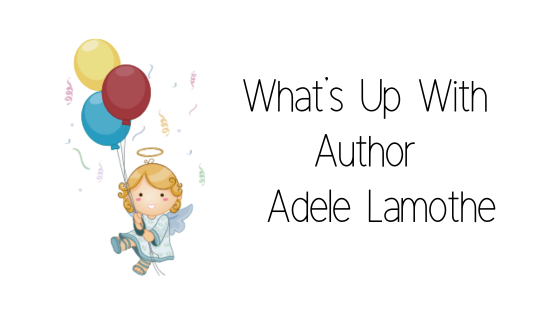 Hello, Adele, welcome to Angel Kiss Publications. Thank you for agreeing to do this interview.
Thank you for having me.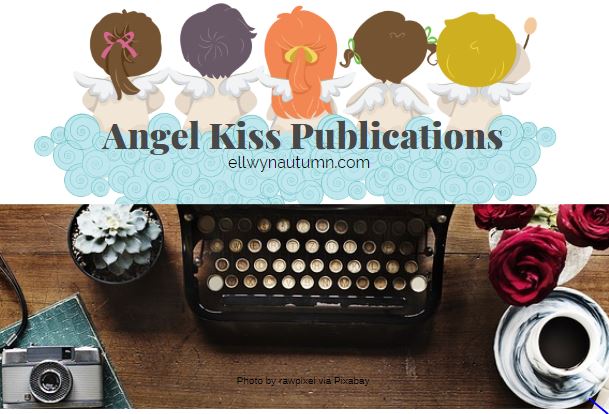 When did the writing bug ensnare you?
I've always enjoyed creative writing. When I was a child I used to create 'mini' magazines by stapling a few sheets together, with thoughts of entertaining people through my writing.
Then I had a blog for a number of years in which I enjoyed sharing my experiences as a mom with family and friends. I've only recently had time to work on picture books, although it has been on my mind ever since I started reading bedtime stories to my children.
Is writing your full-time profession?
Since moving to Canada last year, I took some time out of the corporate world to focus on writing and learning about self-publishing. This is the first book of what I hope will be many!

Producing this book has been one of the most satisfying things I have done and I loved working with the illustrator, Steven Tu, to create something that we are both proud of!
How many published books have you written?
Two Little Raindrops is my debut children's book.
Which genre do you write?
My first book is a picture book aimed at three to eight year olds.
What do you find most challenging writing for this genre?
The first challenge with writing any book (in my opinion) is nailing down the idea. There are so many excellent books out there already and it's really important to think about how your book is going to stand out and whether there is interest in your theme or story.

For picture books, an additional challenge is that you have a very limited amount of words in which to tell the story.
It needs to be written with careful thought as to whether the message is clear without being too obvious, while still entertaining children. It's a worthwhile challenge!
What are you working on now?
I am working on my next picture book which is another fascinating adventure that can be found in nature.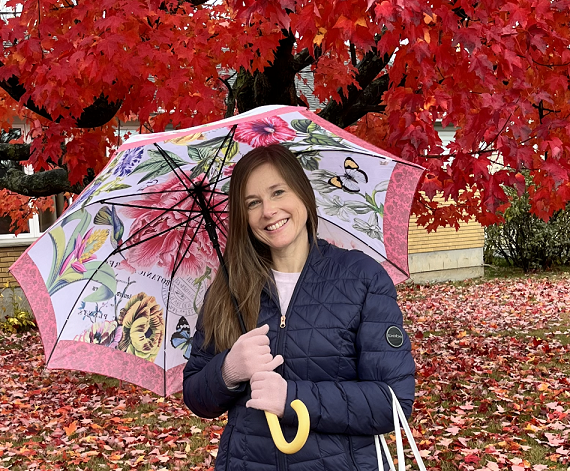 Where do you find inspiration for your characters?
I am inspired by nature. On a rainy day quite some time ago, I was drawn to a little raindrop which had landed on my windshield.
I was curious about this little raindrop's life and I wanted to write about the raindrop's adventure. I loved the thought of bringing an inanimate thing to life and giving it a unique character.
What has been your most rewarding experience since publishing your work?
Knowing that children are enjoying my book is more rewarding than I can explain. I love it when I receive positive feedback and reviews, or when a parent sends me a photo or video of their child reading the book to them.
I am truly grateful to have the opportunity to create something wholesome that can be enjoyed by families.
What advice would you give to authors just starting out?
I'm still really new at this and I have a lot to learn, but doing your research is really important. Think about how your book can stand out and then immerse yourself in the publishing world; read, watch videos, listen to podcasts and join author communities. There are many supportive authors willing to help you out!
Is there anything else you'd like your readers to know about you?
I truly appreciate all the support from my readers, big and small! I have a website with some free educational activities that will keep kids busy and entertained https://adelelamothe.com/.

On a personal note, I love experimenting with cooking (not always successfully!). I love sunsets, the beach and I'm fascinated by tsunamis, although I'd never want to be near one.
I often spend an hour flipping through trailers on Netflix and adding to my list, but never actually start watching anything. My husband would roll his eyes right now.
What message are you sharing in your books?
Two Little Raindrops introduces the water cycle through a rhyming story. Two raindrops are lost and they miss their family.
They start a journey to find their way back home and have a fun adventure along the way! Through my books I want to entertain children while educating and inspiring them to appreciate our beautiful environment.
What are your favorite children's/young adult books?
I love picture books that allow kids to see the world from other people's perspective. I love picture books that introduce whimsical worlds to spark the imagination and those that teach valuable lessons.
I have so many favorite books! Some of my favorite authors are Dr Seuss, Dick Bruna, Astrid Lindgren, Julia Donaldson, Refiloe Mohahloli…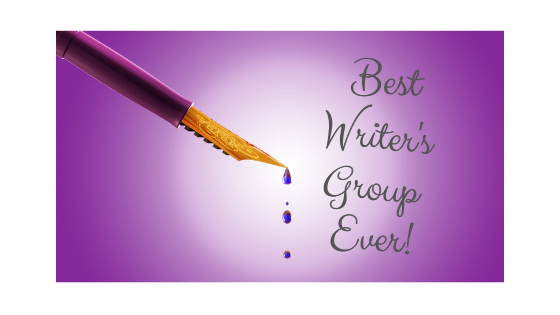 If you could create an author's group with writers from any time period, who would you invite?
I would invite writers and poets from the 19th century. As an example, Hans Christian Andersen, a master storyteller with an extraordinary imagination! His fairy tales transcend time and they are still relatable.
I would also invite female writers from this time period who had to use male pen names to avoid being censored or judged. I think the discussions would be very interesting!
Who has influenced your writing the most?
My children. I cherished the special moments we shared over a good story. I loved their reaction to a brilliant ending, their giggles about a funny character and how they memorized words from their favorite books.
The desire to write my own stories came from seeing their enjoyment and appreciating the special bonding time that books can create for families.
When you're not writing where can we find you?
I spend most of my free time doing things with my family. In the warmer months we love to spend time near the water walking along our beautiful waterfront or swimming in the lake.
I love paddleboarding and reading on the beach. In the colder months, I love to walk in the forest or ice skate. I am determined to try cross country skiing this winter (we'll see how that goes!)
A movie producer wants to turn your book into a movie, and you get to make a cameo. What would you do in the movie?
I would either be a fish swimming in the water or the little raindrop that's cooking up a storm.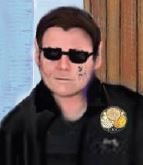 An elf named 12-25 approaches you. He's sneezing, wheezing, coughing and there's a strange tattoo of a snoring dog on his cheek. What do you do?
I'd probably offer him a tissue and ask if he's lost. He must have mistaken Canada for the North Pole!
Do you have a website/Facebook page, etc.?
WEBSITE:
https://adelelamothe.com/
FACEBOOK
https://www.facebook.com/adelelamothewriter
INSTAGRAM:
Handle: @adele.lamothe_author
Link: https://www.instagram.com/adele.lamothe_author/?igshid=NzZlODBkYWE4Ng%3D%3D
Where can we find your books?
You can buy Two Little Raindrops from Amazon or you can ask your local bookstore.
Thank you, Adele, for spending time with us and sharing your story. We wish you continued success and lots of luck.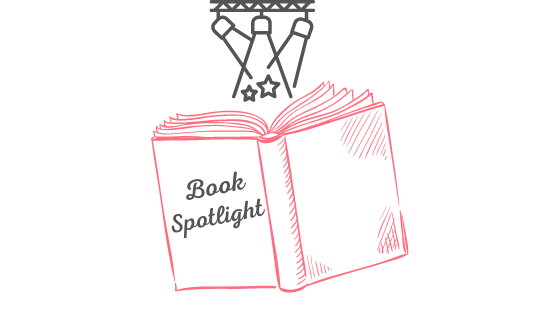 Book Blurb:
A fun story that introduces the water cycle and inspires children to look at rain differently.
In this rhyming picture book, two quirky raindrops, Splish and Splash, find themselves far away from their comfortable cloud. Will they discover a path that leads them home, while still enjoying the thrill of the adventure?
"Wee!" said the friends, as they started to giggle.
They swerved and they swam, then they jumped with a jiggle.
The words have a poetic beat which makes this book fun to read aloud, with beautiful illustrations that vividly capture the characters' journey.
If your little ones are curious about where rain comes from and where it ends up, this story will show them just how remarkable nature is and teach them the water cycle in a fun way.
It also includes a diagram at the end to make it easier to understand the water cycle and a few practical tips to save water.
This book is a great resource for teachers or for homeschooling. It is suitable for children from three years old.