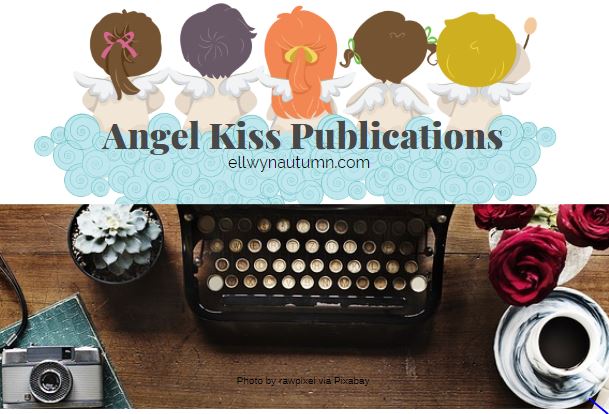 William Howard and I have known each other for a few years.
We belong to the same writer's group and sometimes we share a table at author events. William is a warm and caring person with a wonderful imagination.
He pays special attention to his readers and is eager to speak with them about his fantasy novel or any fantastical story.
He loves words, world building, and creating colorful characters.
Now that I've introduced you to William, let's get to know him a little better.
Hello, William, welcome to Angel Kiss Publications. Thank you for agreeing to do this interview.
Thank you for having me.
What inspired you to be a writer?
I had a few good school friends when I was growing up in Northeast Philadelphia but there were many times I played alone in my room. My sister and I were latch-key children so my parents preferred that we remain close to home.

When I came home from school, I finished my homework quickly since my elementary school career occurred in the 70s long before the era of lengthy homework assignments.

After completing my work, I would play with my action figures, read, and watch television until my parents came home.
During these hours of play; something I believe is a luxury that has sadly become unavailable to the current generation, I would make up stories for my mixed cast of Star Trek, Battlestar Galactica, and Star Wars action figures.
When I entered my early teens, I wrote some of these stories down as fan fiction. In addition, I discovered that my fertile imagination, which my father referred to as my excessive daydreaming, produced original stories about werewolves, robots, Martians, and superheroes.
Is writing your full-time profession?
Sadly, I am still in the process of, hopefully, becoming an overnight success which someone has told me takes a great number of years.
I received a glimmer of hope when my sister spoke to Susan Stoker about my writing. When my sister informed Ms. Stoker that I was a writer, she told my sister I was on the right track, not to give up my day job, and to take advantage of every opportunity to write in my spare time.

For now, I work as a Special Educator in a preschool classroom for the special needs agency, Northeast Growth and Development.
How long have you been writing?
I've been making up stories since I was 8 years old.

My mother gave me her manual typewriter when I was 13; after my father purchased an electric typewriter for the household. On this old typewriter, I started a few novels I came close to finishing.
It wasn't until I joined the Neshaminy Writers Group in 2015 that I found the determination and persistence to finish my first novel.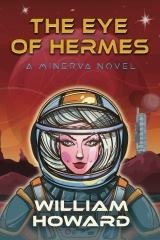 How many books have you written?
I have written a single novel, The Eye of Hermes, and hope to write additional novels within that same literary universe.
Which genre do you write for? 

Fantasy
What do you find most challenging about writing for this genre?

Making the characters believable and sympathetic amid fantastical events occurring around them.
What are you working on now?

I am working on a novel entitled Marigold, which takes place in the not-too-distant future. It's about an android named, Marigold, who has been sheltered her entire life.
She wakes one day to find that her creator has disappeared, and that someone has accused her of a murder she didn't commit.
What has been your most rewarding experience since publishing your work?
Having a small slice of celebrity as a published novelist; especially when people ask me, "did you write this book?" or "are you the author?"

However, connecting with other published authors, as well as aspiring authors, and learning about their literary journey has been even more rewarding.
What advice would you give to authors just starting out?
Keep writing every day. Even if you only write a page or two, a paragraph, or a single sentence. It will bring you that much closer to having a finished story.

Also, always care a notebook with you or use the note section on your phone because you never know when inspiration will strike.
Is there anything else you'd like your readers to know about you?

If you meet me in person, I might inadvertently give you detailed information about my literary universe.
I've noticed that when this occurs I suddenly see a confused look, come over a readers' face. If this occurs, my advice is to provide the complement, "that sounds extremely interesting," and purchase one of my novels so you can find out more fully what I was talking about.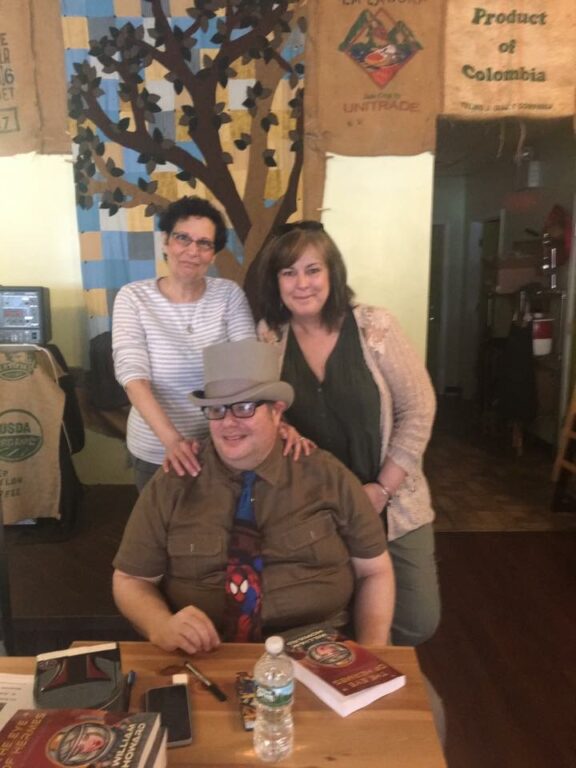 What message are you sharing in your books?
Tolerance. There are people in this world who don't look like you, don't think like you, and may live their lives in a way completely different from you, but that doesn't change the fact that they are as human and imperfect as anyone of us.
I hope through my literary work people might stop to think, that given how brief our time on Earth is, it is more beneficial to celebrate the commonalities among others rather than searching out reasons to hate complete strangers.
Who are your favorite authors?
I am a huge fan of Frank Herbert, William S. Burroughs, Douglas Adams, Ray Bradbury, Isaac Asimov, Diana Gabaldon and Terry Pratchett.
What are your favorite movies, TV shows?

I gave up on TV because all the stuff I like never gets renewed. Still heartbroken over Timeless not getting renewed for a 3rd season.

But if I was locked in a windowless room and had a remote control surgically implanted in my hand — you see how my mind works — then I'd probably watch The Walking Dead, Timeless, Maniac, Lost in Space (1967 and 2018), the X-Files, Star Trek and Dr. Who.
When you aren't writing where can we find you?

Thinking about what I will write next, but at my day job working with preschoolers with special needs.
What inspires you?

Random acts of humanity and kindness. Thinking about how we are such a small part of the universe, but also that it is a miracle we are here at all.
Do you have a new release coming out soon?

Hopefully, my new novel, Marigold: the Chlorophyll Chronicles, will becoming out in early 2019.
Do you have a website/Facebook page, etc?

Yes. My Facebook fan page is The Eye of Hermes: A Minerva Novel by William Howard, http://www.amazon.com/author/howardwilliam, http://montag34.wix.com/website
www.amazon.com/author/howardwilliam
www.barnesandnoble.com/theeyeofhermes
Where can we find your books?

Barnes and Noble.com, Amazon.com. Andorra Bookstore in New Hope, PA and Classic Books and Gifts in Trenton, NJ.
If you ever get down to Savannah, GA, there are copies of my novel at the historic E. Shaver bookstore on Bull street.
Thank you, William, for spending time with us and sharing your story. We wish you continued success and lots of luck!