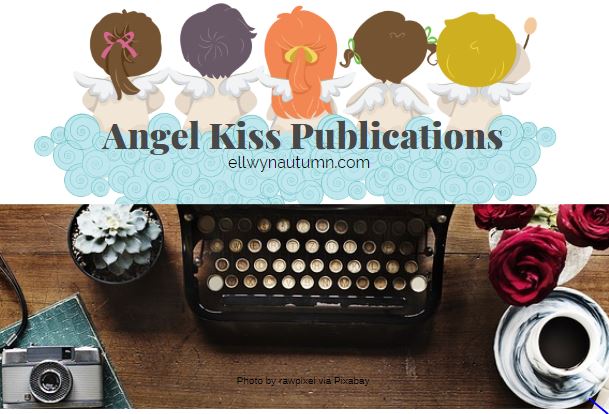 Bonita Maria Gutierrez is a storyteller through and through. She began her storytelling journey as an actress, then utilizing the narrative skills this profession provided, transitioned into writing with relative ease.
Don't let these creative outlets fool you into thinking Bonita is a sedentary creative. She is quite the opposite, practicing martial arts and jogging regularly.
Now that I've introduced you to Bonita let's get to know her a little better.
Hello, Bonita, welcome to Angel Kiss Publications. Thank you for agreeing to do this interview.
Thank you for having me.
What inspired you to be a writer?
Funny, I wasn't always (at least in my own mind) a writer. I always had stories in my head but decided to take the acting route. My husband is a screenwriter, and from time to time, I would pitch him my ideas.
He always thought I had a unique voice and encouraged me to write my own scripts and get my work out into the world. I eventually dipped my toe into writing with my short film Cantar.
I even did the festival circuit. But it wasn't until my friend (and Empyrean Press collaborator), Camilla Ochlan, approached me with, The Werewolf Whisperer, idea that I began seriously writing.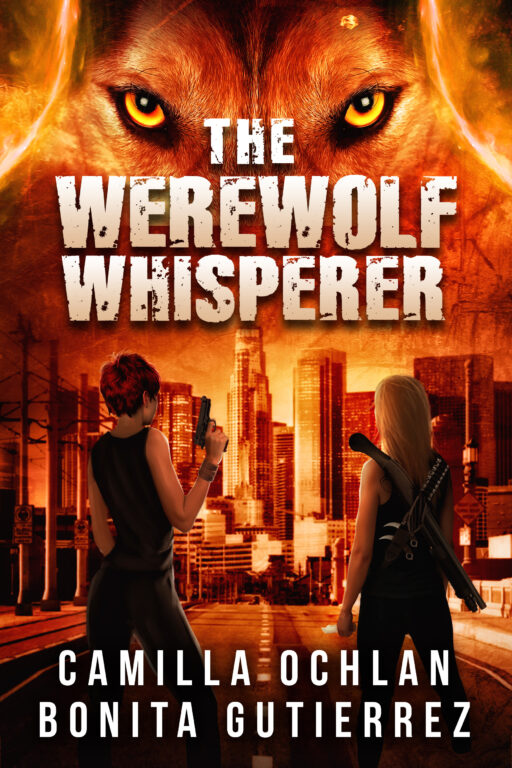 Is writing your full-time profession?
Right now, I split my time between writing and running my entertainment business Nemesis Kitten Entertainment. But, I am starting to feel the acting itch again.
How long have you been writing?
I wrote my first screenplay (unproduced) over fifteen years ago. But I've only been in the author biz since 2012.
How many books have you written?
Under the Empyrean Press banner, I've co-authored five books (two main novels and three novellas) in THE WEREWOLF WHISPERER series with a sixth on the way.
Which genre do you write?
I write urban fantasy with a bit of science fiction and humor mixed in.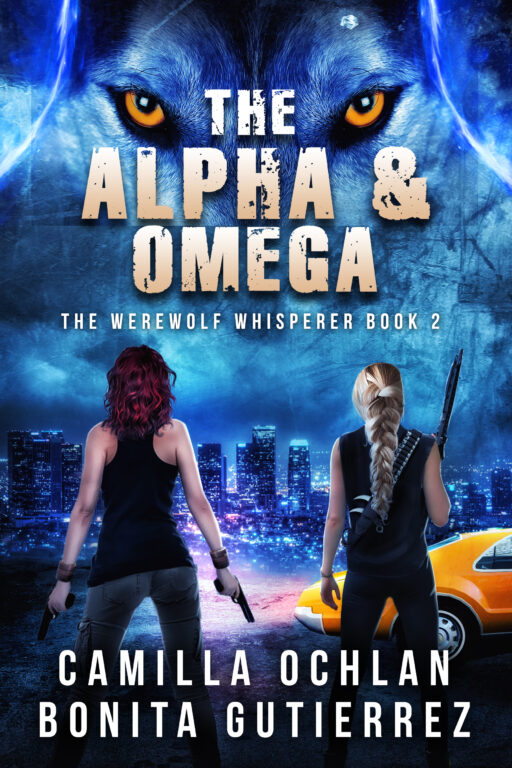 What do you find most challenging writing for this genre?
The wonderful thing about fantasy is that you can let your imagination run wild, create worlds that never existed. But when you add in elements of reality — which to me is what defines the urban fantasy genre — you have to build a world that the audience not only recognizes but also relates to.
In THE WEREWOLF WHISPERER a virus is unleashed in Los Angeles, giving rise to the werewolf apocalypse. Of course werewolves are fantasy (or are they?), but the premise of a bio-agent causing cataclysmic events around the world is steeped in reality. It's a fine line to draw. One that requires a lot of research…and believe me, we do a lot of research.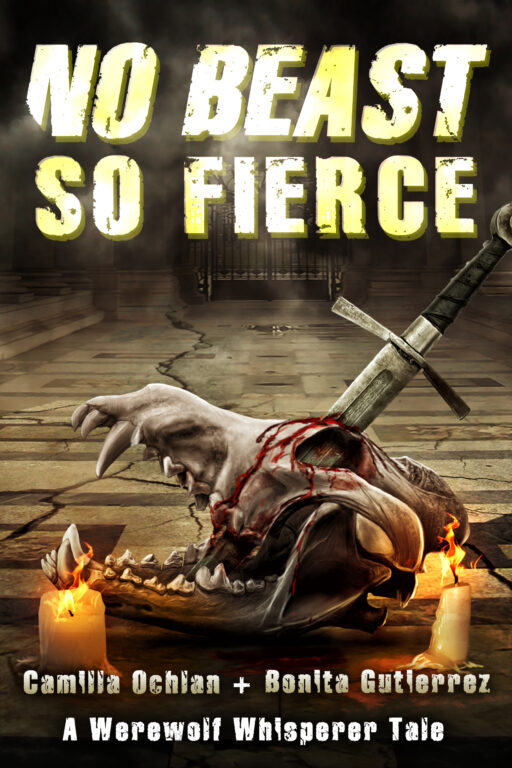 What are you working on now?
Camilla and I are feverishly working on BLOOD & BONES: The Werewolf Whisperer Book 3. And as an exclusive to our BEASTY BITES newsletter subscribers, we just put out a six-part serialized novella about one of our favorite characters — KAI.
And we've heard our readers' many howls for a hard copy of THE WEREWOLF WHISPERER. So, we're excited to announce that Book 1 will be available in paperback this December!
How has acting influenced your writing?
For me, acting and writing go hand in hand. They're both forms of storytelling. My years of training, performing and reading countless scripts have taught me how to analyze characters and breakdown stories. And it's through acting that I've learned the importance of good dialogue.
For a character to be relatable, he or she needs to sound real. When I'm creating a character, I have to hear that person's voice to understand how he or she thinks and feels. Once I know that, I can write their story.
How long have you been practicing martial arts?
The martial arts are an essential part of my life, and I've been training off and on for almost two decades. I started out in Jeet Kune Do Kung Fu (Bruce Lee's art), and recently earned my Black Belt in Kickboxing-MMA. I also train in Kali Eskrima (stick and knife fighting).
Does this also influence your writing? How so?
Absolutely. With THE WEREWOLF WHISPERER, our main characters are formidable women who are be able to handle themselves in very dangerous situations. My firsthand knowledge in martial arts allows me to create exciting action-packed scenes that are still grounded in reality.
What has been your most rewarding experience since publishing your work?
I never thought I'd be a writer let alone an author. The Werewolf Whisperer gave me the confidence to grow in new ways as an artist. And finding this once untapped, creative part of myself has been extremely rewarding. That fact that readers like my work and call it "exciting," "compelling," and "fun," is icing on the cake.
What advice would you give to authors just starting out?
Write and keep writing. And when the words don't come (which is an inevitability), write down anything that pops into your head.
Read books; listen to music, clean house, or exercise (I get some of my best ideas jogging down the street) to get your creative juices flowing again.
You never know where you're inspiration will come from, so be open. And above all, relax. Don't be so hard on yourself if you're not spewing out 2,000 words a day.
Is there anything else you'd like your readers to know about you?
I'm a huge Sci-fi and Fantasy fan. Buffy the Vampire Slayer and Star Wars are my jam. Mix in a little Kung Fu and you've got my blog — Bonita's Geeky Blog-Fu!
I write regular movie recommendations, highlight my favorite books and feature a little butt kicking for good measure. If you're into all things geek-a-licious, you can find me at: https://bonitasgeekyblogfu.wordpress.com
And if you're in to SF&F, Camilla and I have our Empyrean Press Facebook page where we share our favorite movies, T.V. shows and books. Come join our community. https://www.facebook.com/TheEmpyreanPress/
What message are you sharing in your books?
The overall theme of The Werewolf Whisperer is, "Evolve or die." You have to be able to adapt and never, never, never give up. And when you get down to the nitty-gritty the thing that keeps you going is family.
What are your favorite books?
I love to read. Ender's Game by Orson Scott Card, The Scarlet Letter by Nathaniel Hawthorn and Shakespeare's Hamlet (I know it's not a book, but it's my all-time favorite play) are tops on my list.
I also love listening to audiobooks (especially when I'm walking my dog Loki). I just finished Pierce Brown's amazing Red Rising series on Audible.
I'm also digging Greg Rucka's comic book series, LAZARUS, and Kieron Gillen's THE WICKED + DIVINE.
And in the spirit of supporting my fellow indie others, I try to read as much of their work as I can. I just finished Vanessa Ravel's "deliciously demented" horror anthology DEMON DANCE.
What are your favorite movies, TV shows?
To quote the great Bill Murray, "Star Wars, nothing but Star Wars!"
But really, I have so many: Buffy the Vampire Slayer, Supernatural, Game of Thrones, Alien, Terminator, West Side Story, To Sir, With Love just to name a few.
When you're not writing where can we find you?
If I'm not writing, I'm training at NoHoMMA or jogging down the street.
Do you have a website/Facebook page, etc?
I love connecting with readers and my fellow authors. Find me here:
Facebook: https://www.facebook.com/TheEmpyreanPress/
Twitter: https://twitter.com/BonitzMG
Instagram: https://www.instagram.com/bonitamg/
Bookbub: https://www.bookbub.com/authors/bonita-gutierrez
Bonita's Geeky Blog-Fu! Blog: https://bonitasgeekyblogfu.wordpress.com
Amazon Author Page: https://www.amazon.com/Bonita-Gutierrez/e/B00OFB9ZVK/
Google +: https://plus.google.com/u/0/+BonitaGutierrez
Goodreads: https://www.goodreads.com/angelcakes88
Where can we find your books?
The Werewolf Whisperer series:
Website: http://www.werewolfwhisperer.com
Facebook: https://www.facebook.com/werewolfwhisperer/
Twitter: https://twitter.com/wwwhisperer
THE WEREWOLF WHISPERER series is available on Amazon. Free on Kindle Unlimited.
Book Links: (* American, UK, etc.)
The Werewolf Whisperer (Book 1)
US: https://www.amazon.com/Werewolf-Whisperer-Book-ebook/dp/B00OAKIPX0
UK: https://www.amazon.co.uk/gp/product/B00OAKIPX0/
The Alpha & Omega (Book 2)
US: https://www.amazon.com/gp/product/B016PIZWXA/
UK: https://www.amazon.co.uk/Alpha-Omega-Werewolf-Whisperer-Book-ebook/dp/B016PIZWXA/
Novellas
BEAST NAVIDAD
US: https://www.amazon.com/Beast-Navidad-Werewolf-Whisperer-Novella-ebook/dp/B00QEJAP60/
UK: https://www.amazon.co.uk/Beast-Navidad-Werewolf-Whisperer-Novella-ebook/dp/B00QEJAP60/
BEAST OUT OF HELL
US: https://www.amazon.com/Beast-Out-Hell-Werewolf-Whisperer-ebook/dp/B01II8CJDG
UK: https://www.amazon.co.uk/Beast-Hell-Werewolf-Whisperer-Novella-ebook/dp/B01II8CJDG
NO BEAST SO FIERCE
US: https://www.amazon.com/No-Beast-So-Fierce-Whisperer-ebook/dp/B07HLXQN9R/
UK: https://www.amazon.co.uk/No-Beast-So-Fierce-Whisperer-ebook/dp/B07HLXQN9R/
Sign up for the Beasty Bites Newsletter and get a FREE Werewolf Whisperer novella: https://mailchi.mp/60e8dc19ce80/beasty-bites
Thank you, Bonita, for spending time with us and sharing your story. We wish you continued success in the future and lots of luck!