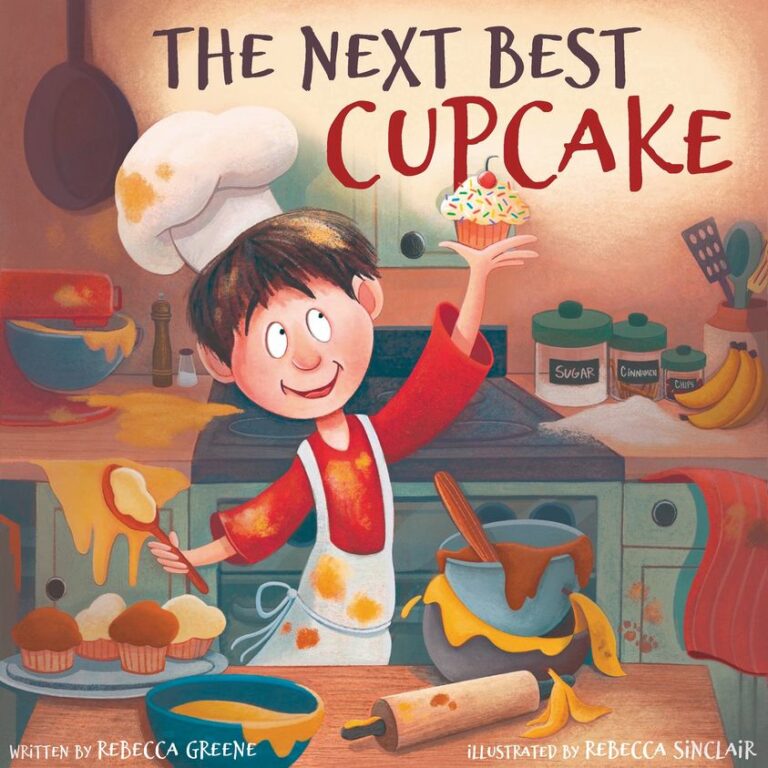 Available April 2021!
Get ready for some messy baking fun!
The Next Best Cupcake is about a boy named Dylan who is diagnosed with a tree nut allergy. Dylan loves cupcakes more than anything!
But one day, Dylan eats a cupcake with pecans, and has an allergic reaction. He is told by his doctor that he now has a tree nut allergy and he can no longer eat his favorite bakery cupcakes. What will Dylan do?
He decides to face this challenge with determination and resilience and takes on the challenge of baking his own allergy-safe cupcakes at home that get his classmates cheering.
Special features of this book include a discussion guide with conversation starters to spark meaningful discussions and an original, top 8 allergen-safe cupcake recipe that kids can bake at home.